As Sprinter owners, we have the freedom to choose where we camp. Throughout America's public lands, we have the ability to overland travel to remote destinations and places inaccessible to most.
But all of that lust for the path less traveled has a cost. For one, it's easy to overlook the most obvious destinations: Our National Parks.
The coronavirus won't last forever, and neither will the shutdown. And when things reopen, we will have have the opportunity to explore these spectacular landscapes, wildlife and fauna once more. Here's 10 epic national parks you should consider adding to your "must see" list this year!
Death Valley National Park, California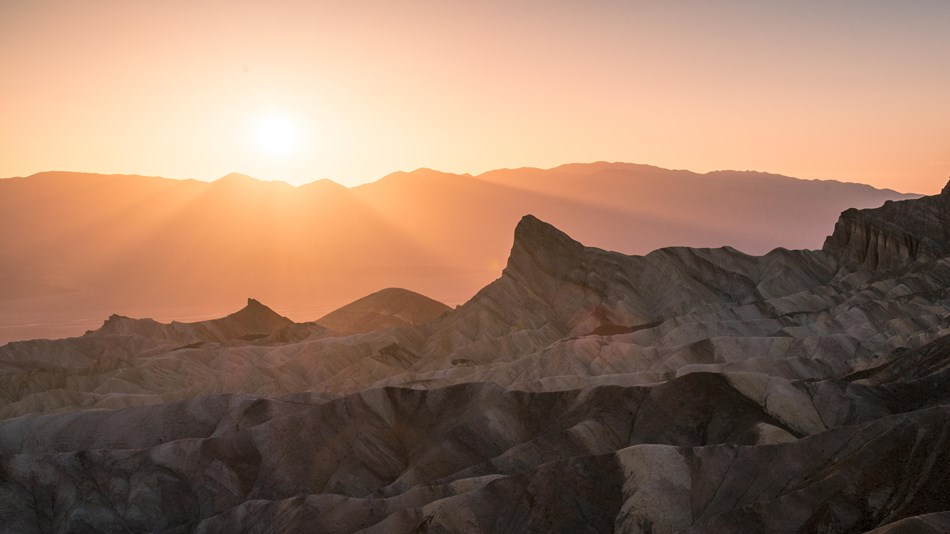 Knows as the hottest national park Death Valley isn't just a heatwave of sand and rocks but a place full of beautiful extremities. From the sailing stones to temperature highs of 120°F (49°C), there are many adventures to be had within the park. If it's a challenge you are looking for, Death Valley has many areas for your 4X4 vehicles, high clearance is suggested.
Zion National Park, Utah
Utah's first national park is a wonder crafted from cliffs of golden red sandstone and canyons with cooling rivers. During the summer months, the hiking trail "The Narrows" can wash away the heat while taking your breath away as you travel in the shade of scaling rock walls of color. Vibrant and full of life, Zion will not disappoint whether you camp, bike, hike, or climb.
Arches National Park, Utah
A geological masterpiece, bright orange arches reach up to clear blue skies making a stunning contrast of warm and cool. The Arches National park is home to over 2000 natural rock formations that are accessible by vehicle or on foot. Trails are located all over the park leading to natural bridges, cliff-wall arches, free-standing arches, and pothole arches. At night these formations become even more beautiful under a sea of stars, and it's a perfect time to pull out your camera to capture the beauty.
North Cascades National Park, Washington
Filled with wildlife at every turn, this park is a lush forest filled with inspiring and captivating scenery. This park is filled with hiking for everyone, the skilled looking for a challenge, and for the family getting away for a day trip. Its snowcapped mountains and roadside waterfalls make it easy to unwind. Surprisingly enough, this park is not often crowded, creating the perfect place to become immersed in its beauty, a true paradise for those looking to escape into nature.
Olympic National Park, Washington
Millions of acres to explore and over 70 miles of coastline make for a diverse destination for adventure seekers. Because of this diversity, there is no lack of activities like biking, boating, fishing, hiking, off-roading, and more. Explore mossy rainforests and rugged beaches to find tranquil wonderland.
Sequoia National Park, California
Massive sequoia trees, 500 – 820 feet tall, cover this park and are sure to fascinate you as you wander in. Many species call this park home, which makes it perfect for birdwatching and wildlife photographers. If it's not wildlife you are after, but a hike instead try adventuring to Bearpaw High Sierra Camp. The backwoods overlook The Great Divide and many more alluring attractions.
Kings Canyon National Park, California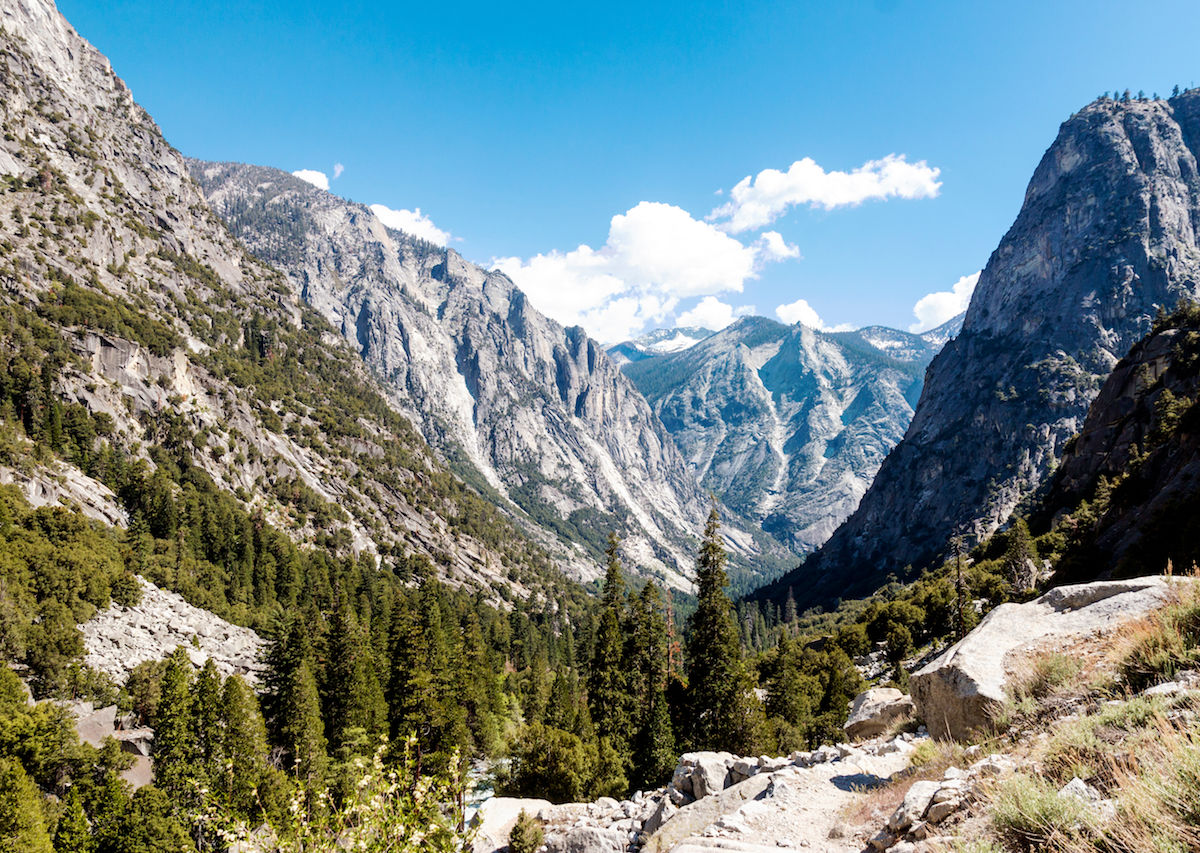 Adjacent to Sequoia National Park, Kings Canyon differs by having a depth of 8,200 feet instead of towering 500 foot tall trees. The two parks are connected and contrast each other in a way that showcases each other's beauty. This canyon is the deepest in North America, even surpassing the Grand Canyon. Its jagged rock walls and stunning colors leave goers with a new wonderment of nature's greatness.
Yosemite National Park, California
Best known for its waterfalls, Yosemite is like no other park, and many consider it to be a must-see. Having hundreds of attractions, there is something for everyone. If you have an outdoor hobby, there is probably a high chance you can find the perfect location for it in this park. With some of the awe-inspiring views in America, you could never go wrong by visiting Yosemite.
Redwood National Park, California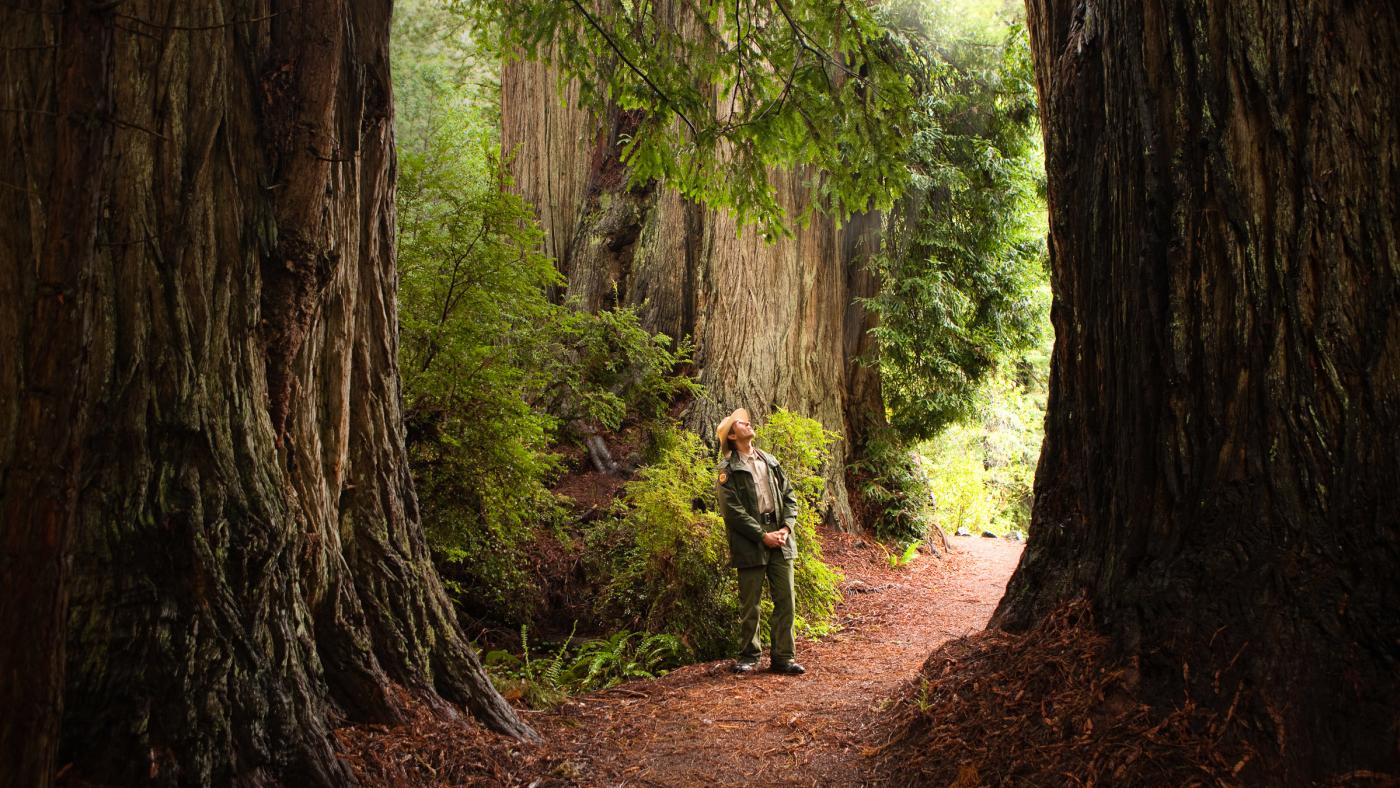 Get lost in the magical forest and find a childlike curiosity about these red giants. Redwood national park has some of the largest trees in the nation, the largest of which has a diameter of 25ft. Not only will you be in awe of the trees, but the whole forest is filled with plant life unseen in other forests. Truly an enchanting place to go at any time of year and endless adventures for any kind of adventurer
Lassen Volcanic National Park, California
A truly extraordinary place to visit is Lassen Volcanic national park, here you can explore an area quite different from other national parks. Not only does this park have a volcano, but you can even venture into "Subway cave" a 1/3mile long volcanic lava tube. With adventure like this at every corner at this park, it's hard to believe its never overcrowded, but that makes it the perfect place to visit for a summer get-away.