144 4×4 Premium
2021 Design
This is our 2021 design for our premium 144 Sprinter wheel base. Clean design and purposeful engineering 
MVAV 144 Sprinter 4×4 Build.
The perfect RV for weekend getaways or adventurers ready to go to the most remote locations.
The 144 wheelbase and the 4×4 clearance make this van perfect for off-roading.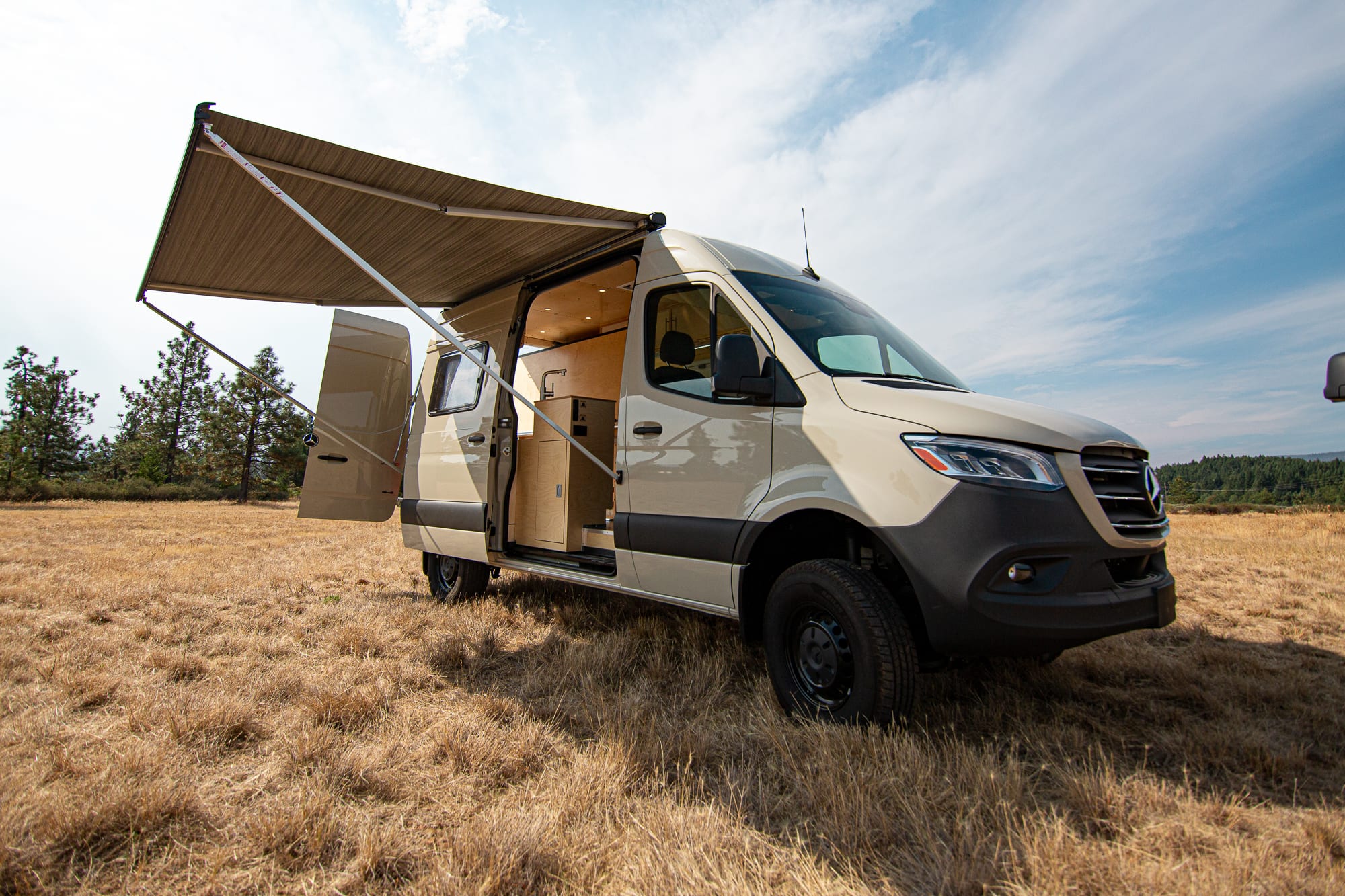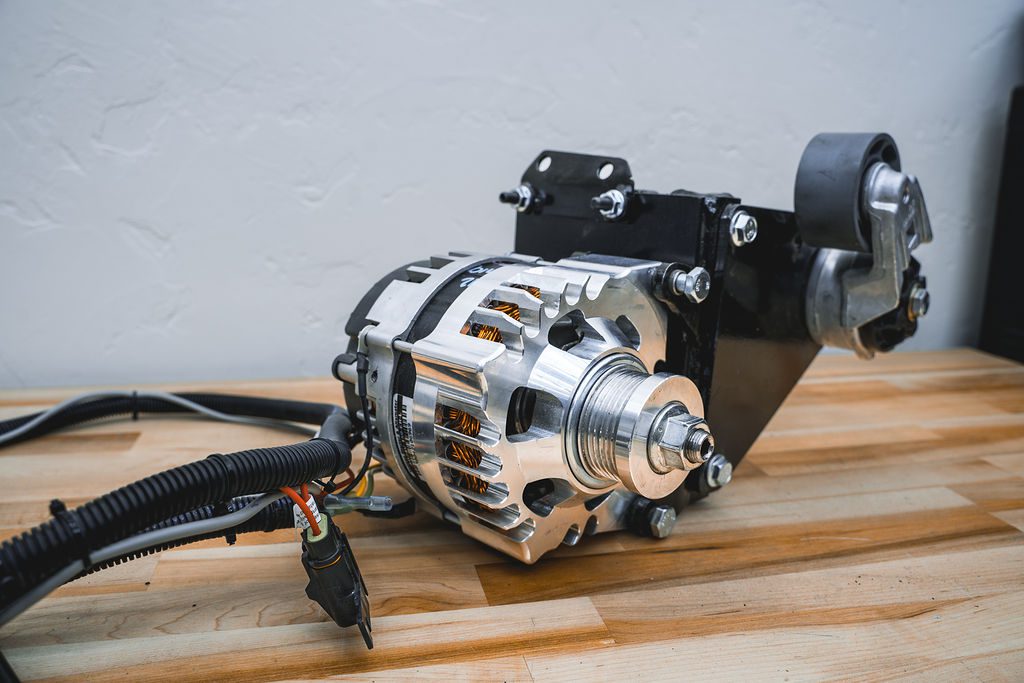 24 Volt Alternator
Every van has a 24-volt engine driven alternator manufactured by Nations Starter & Alternator. As you drive, you charge your batteries.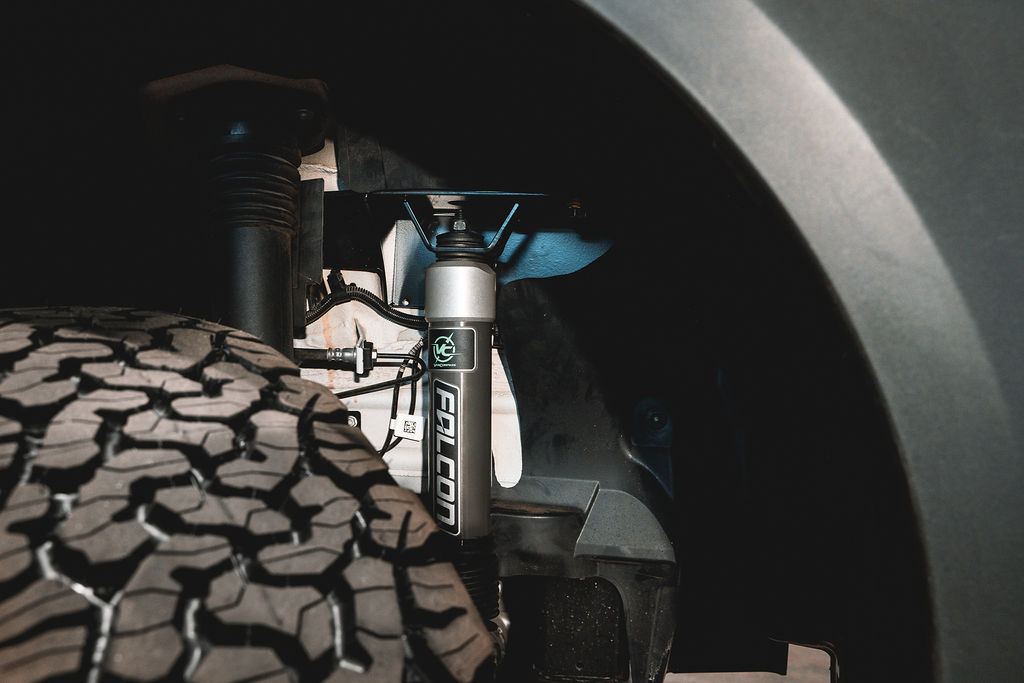 Van Compass Suspension
Our standard suspension upgrade is the Vancompass stage 3 kit. Other kits are available for install for those looking to do some real off-roading.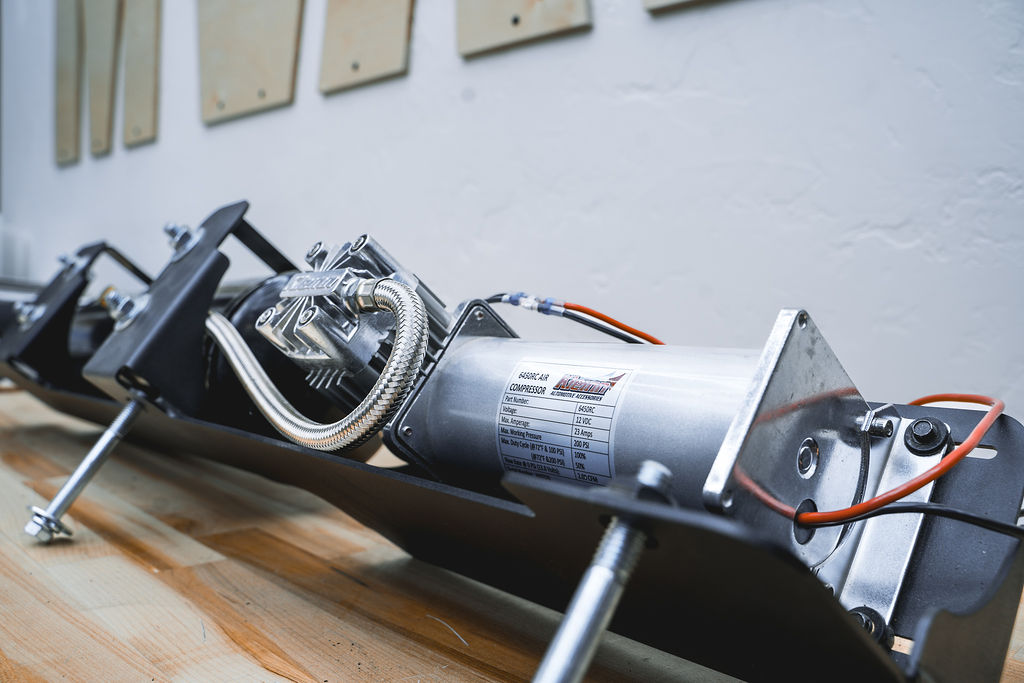 Kleinn Air Compressor
Mounted under the chassis, the Kleinn Air Compressor ensures security for your adventuring in the wilderness.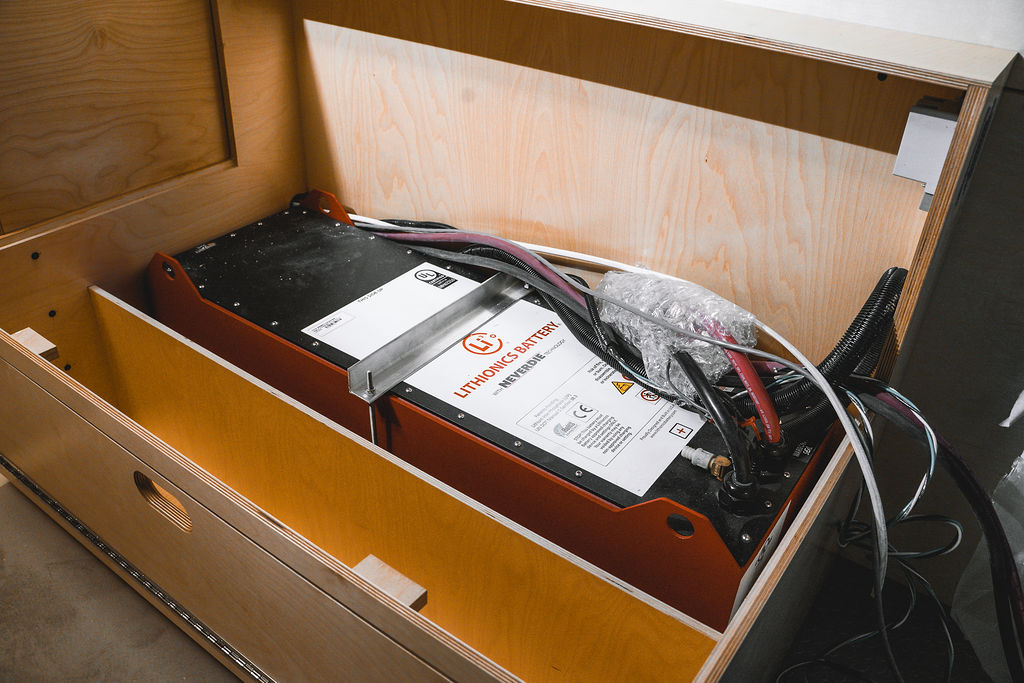 UL listed Lithium-ion Battery
This is the safest battery on the market. It's more efficient than Lead batteries and lighter.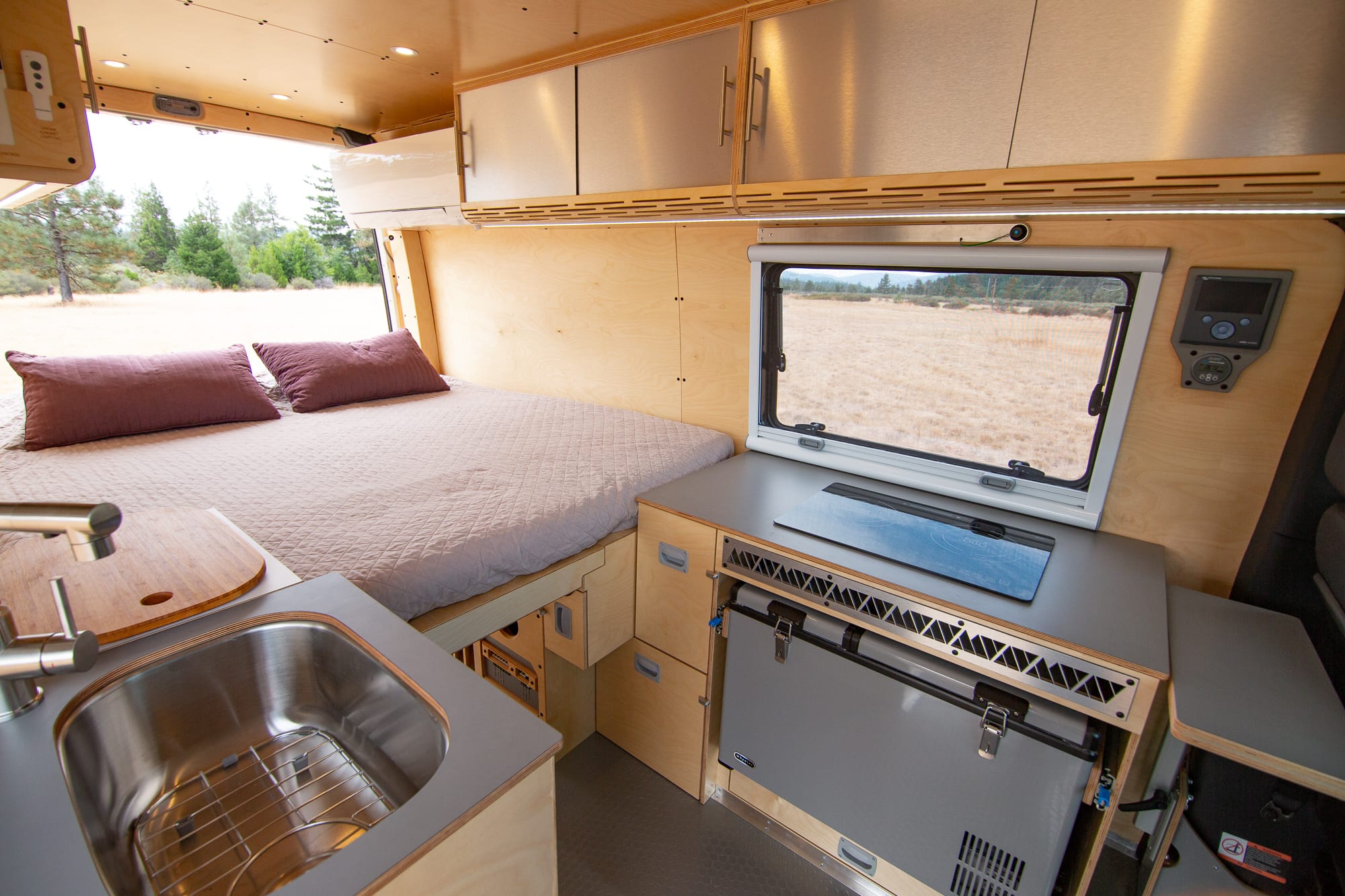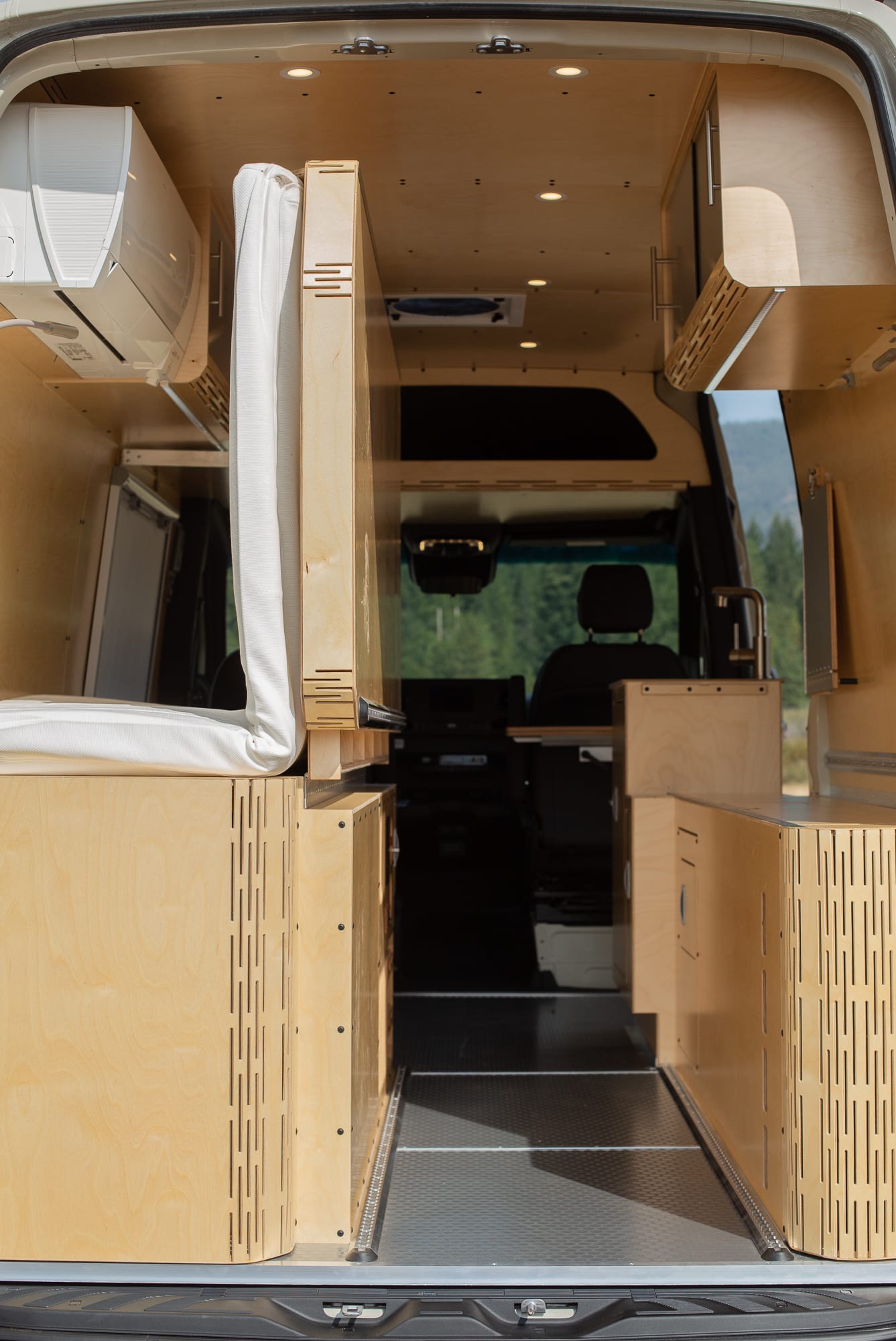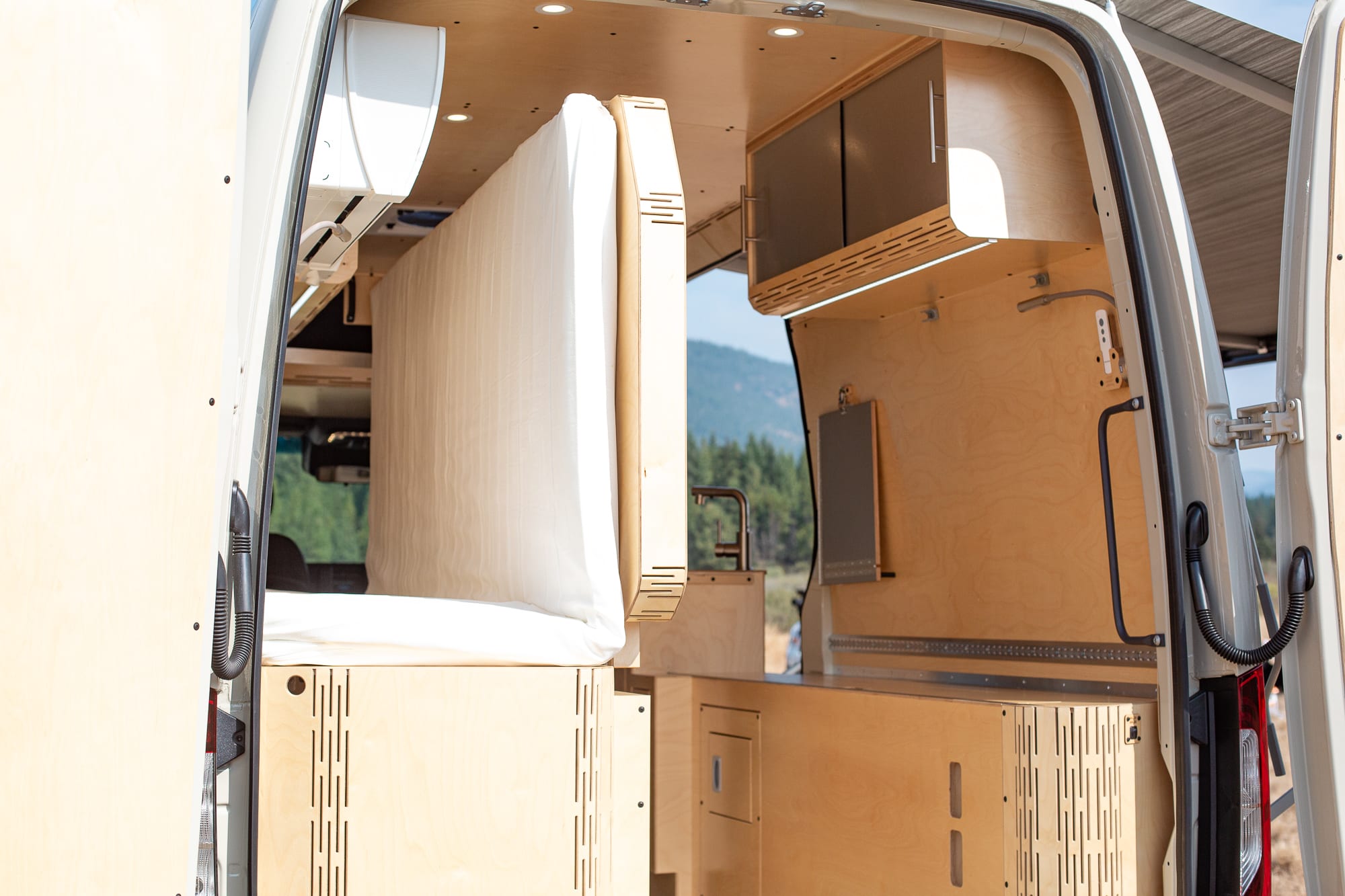 MVAV Folding bed system
Storing your gear can be tough in a van but we've created an easy-fold bed system that can accommodate the largest recreational accessories. Our bed only takes seconds to move and can stay securely in its upright position while you drive. A standard queen will fit on this platform or some of our newer models have a custom mattress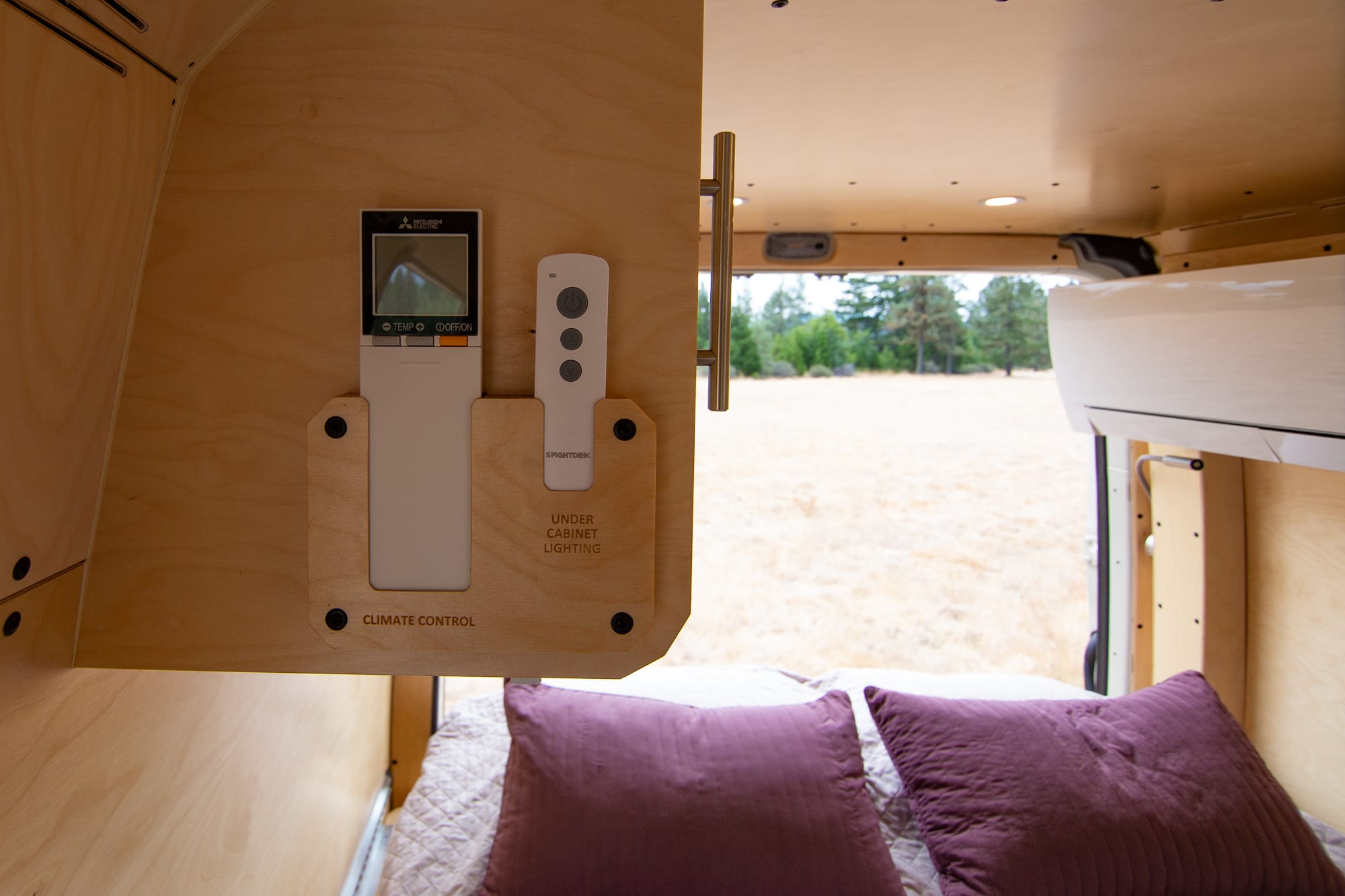 A/c & Heating
Our Climate control system is efficient enough to run through the night and not deplete your batteries. You will be comfortable in whatever climate you decide to adventure to.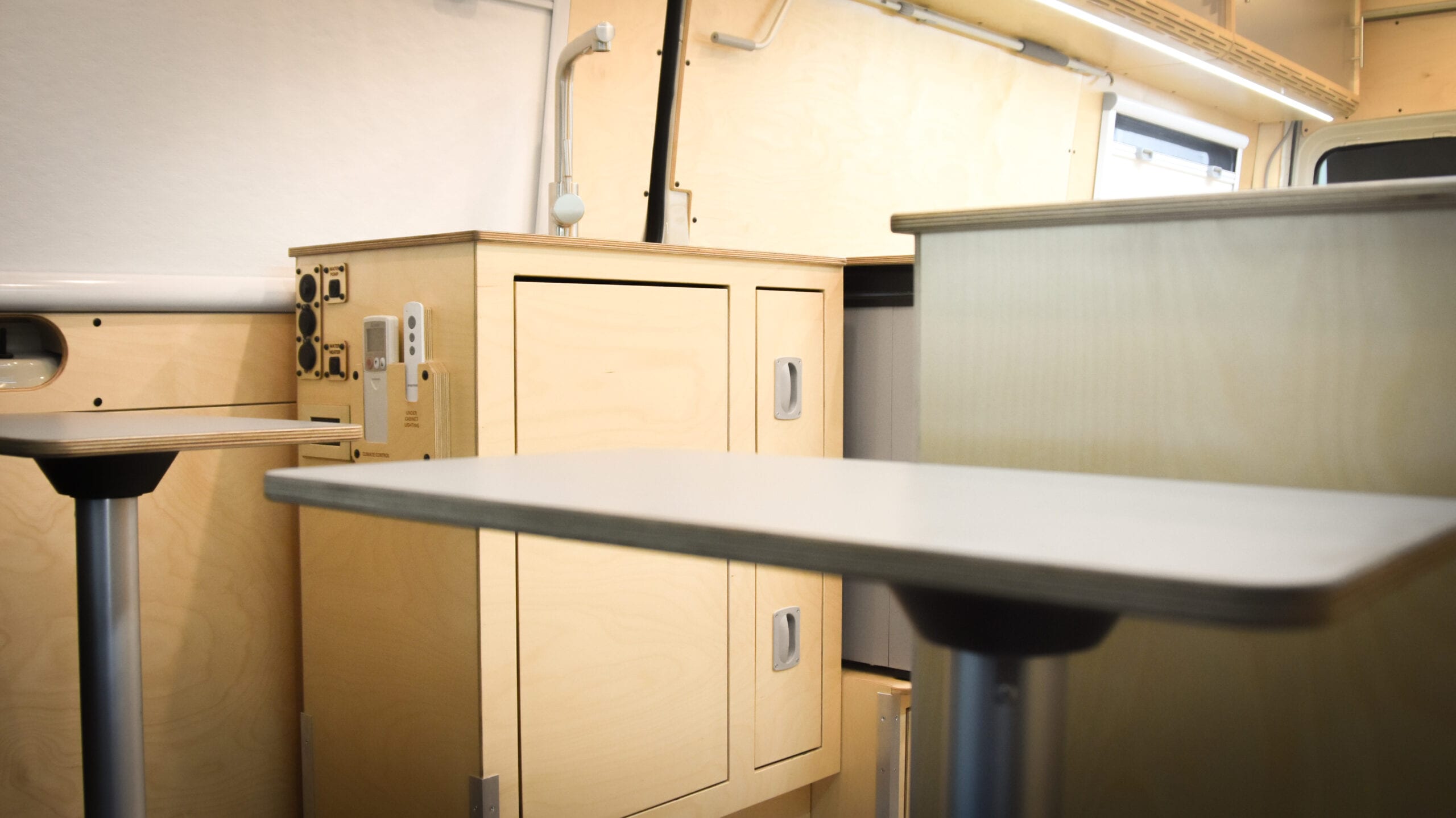 Dining tables
The Sequoia Table Leg system is our standard for dining solutions. This system is light weight and easy to use. The leg features a rigid tri-blade locking system with a twist lock collar that tightens the leg to the surface-mounted floor base.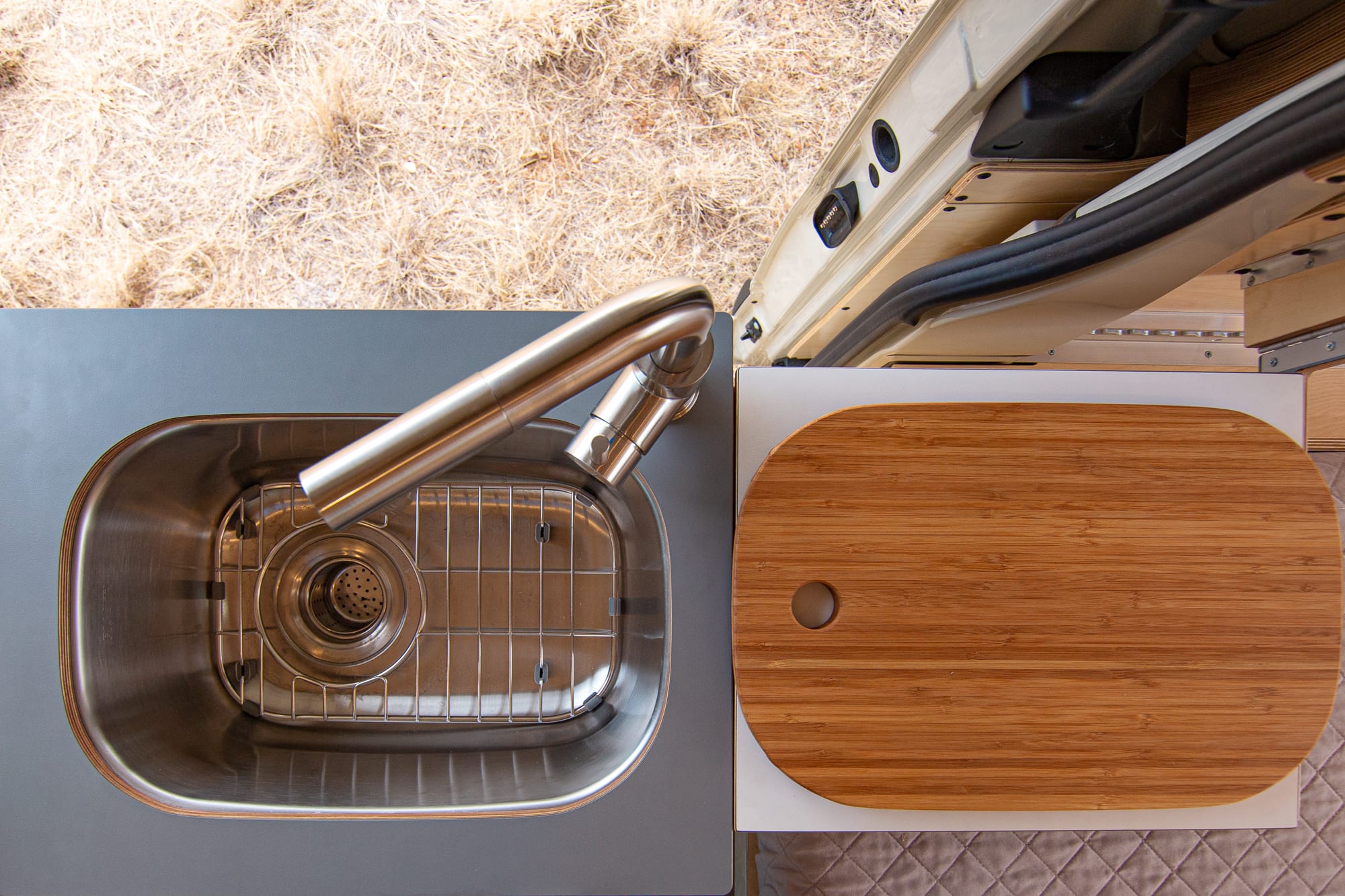 Kitchen
We've chosen top-quality components for these adventure kitchens. The sink is a Ruvati stainless steel with 5 gallons of grey water storage and a direct drain for easier cleaning. For the stove, we decided to include two portable induction cooktops giving you the ability to use the van surfaces as you please.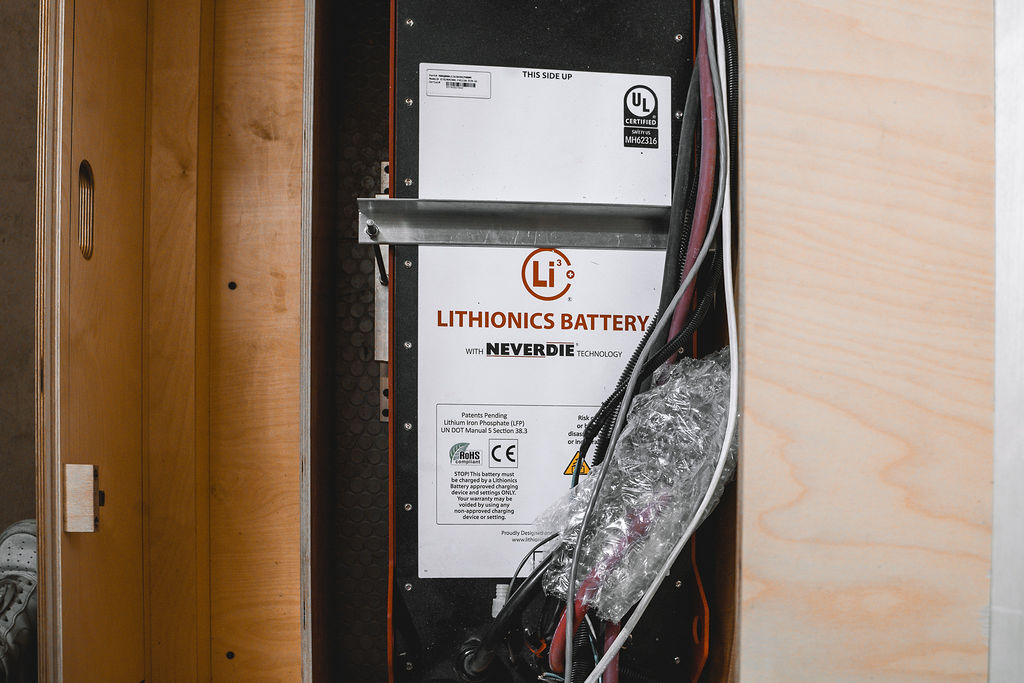 Marine Grade electrical
Safety is our priority, throughout the van we use Marine Grade wiring and all UL-listed products. Installed by a certified electrician you can place your confidence in our robust electrical system.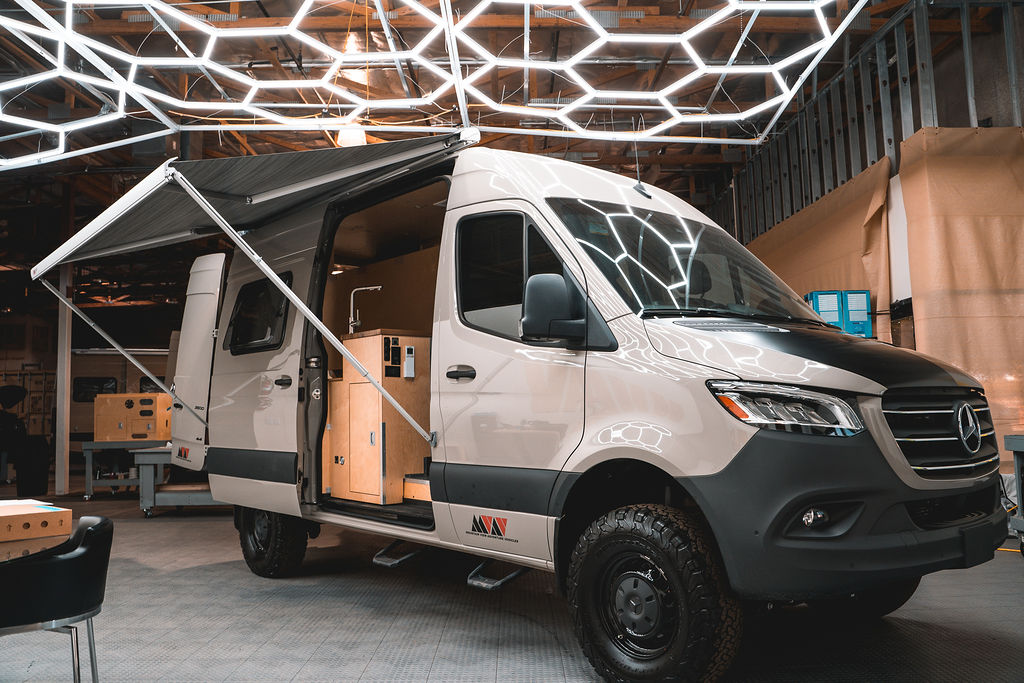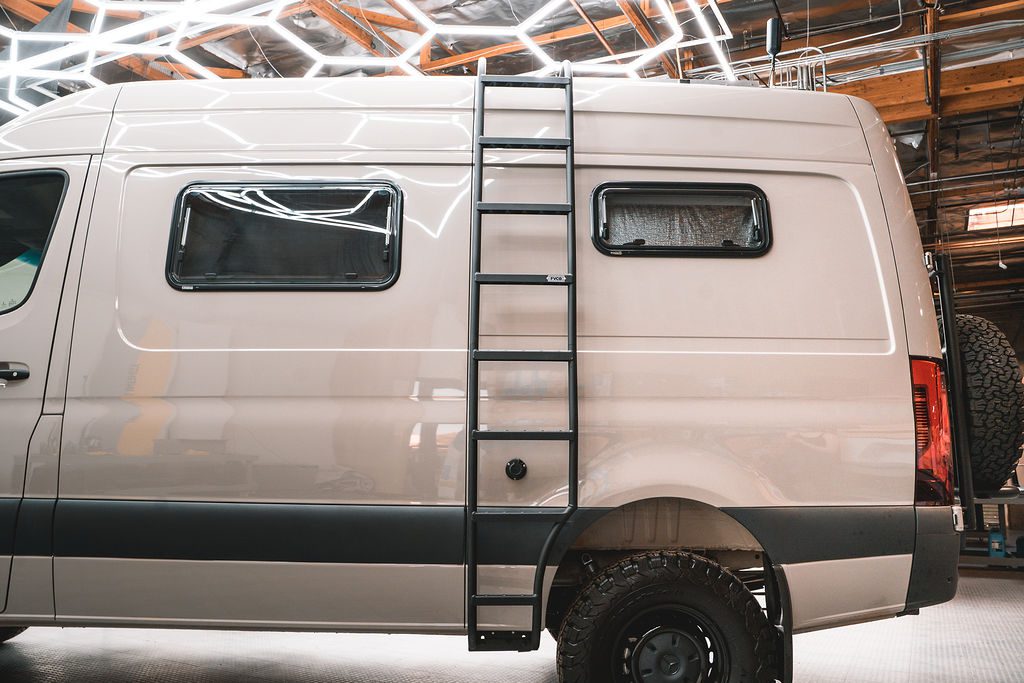 Flatline co. side ladder
Both our 170 and 144 models come with a side ladder mounted to the driverside forward of the rear wheel. This ladder is in line with the side mirrors making it easy to fit through tight spaces without worry.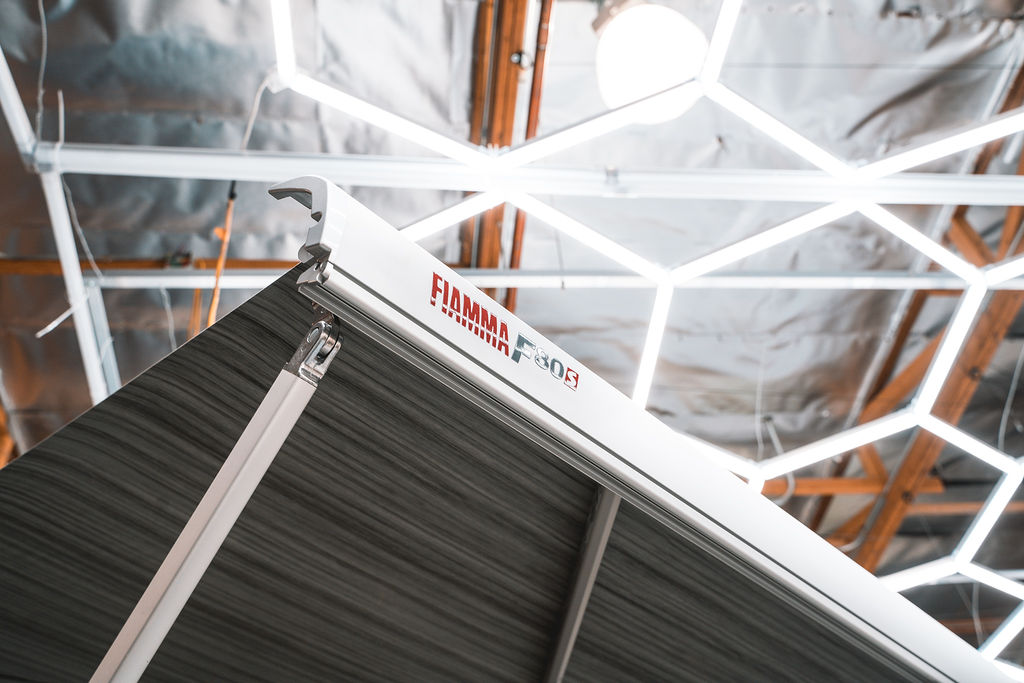 Fiamma F60s
Fiamma's fully motorized and self-supporting F60s is set up with just the push of a button. To ensure safety this awning is equipped with a wind sensor that will automatically retract when it senses movement on the support legs.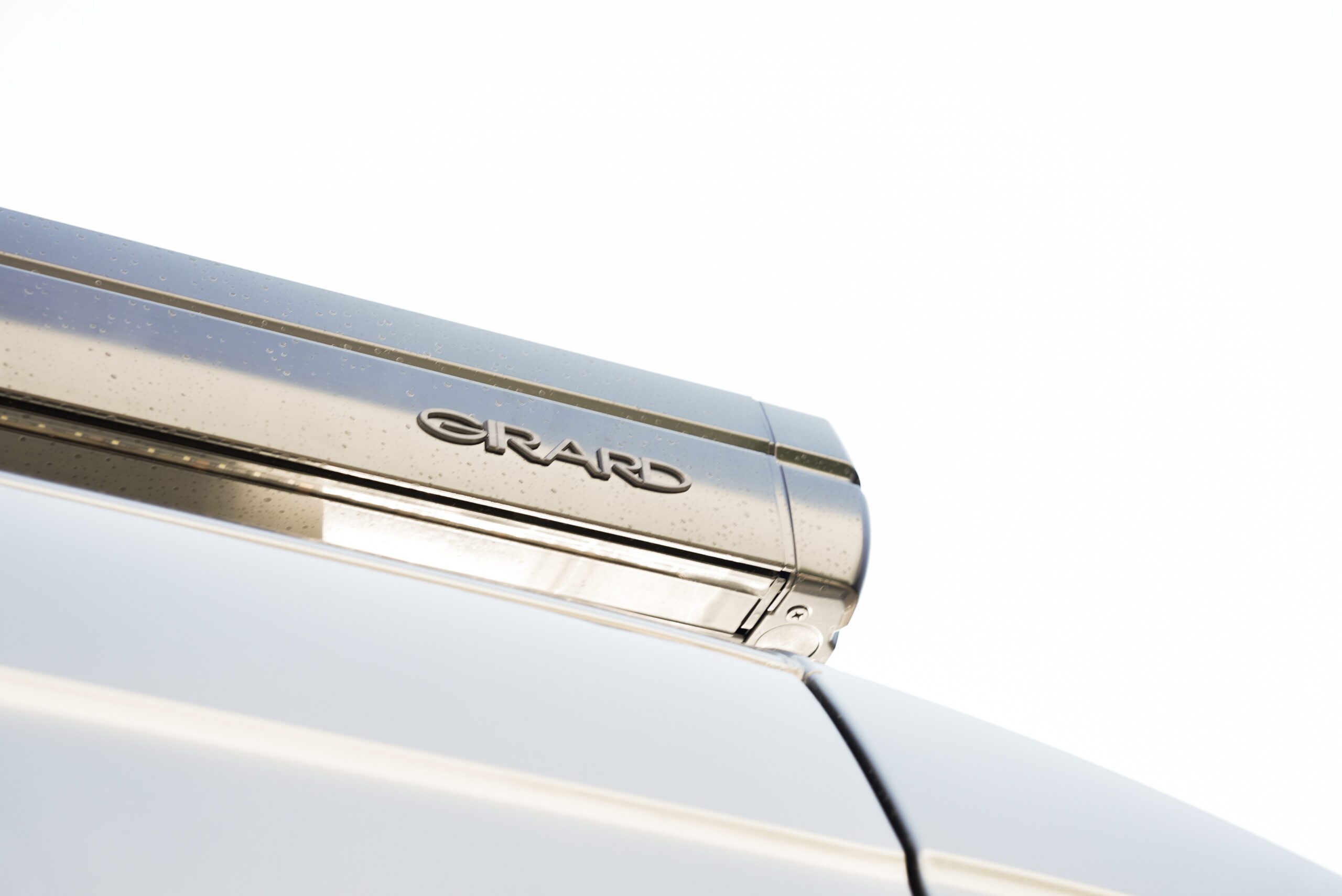 Girard GG 750 RV awning
The Girard GG 750 RV awning is a compact, lateral-arm awning. It comes with a manual crank or an optional 12V motor for extension and retraction.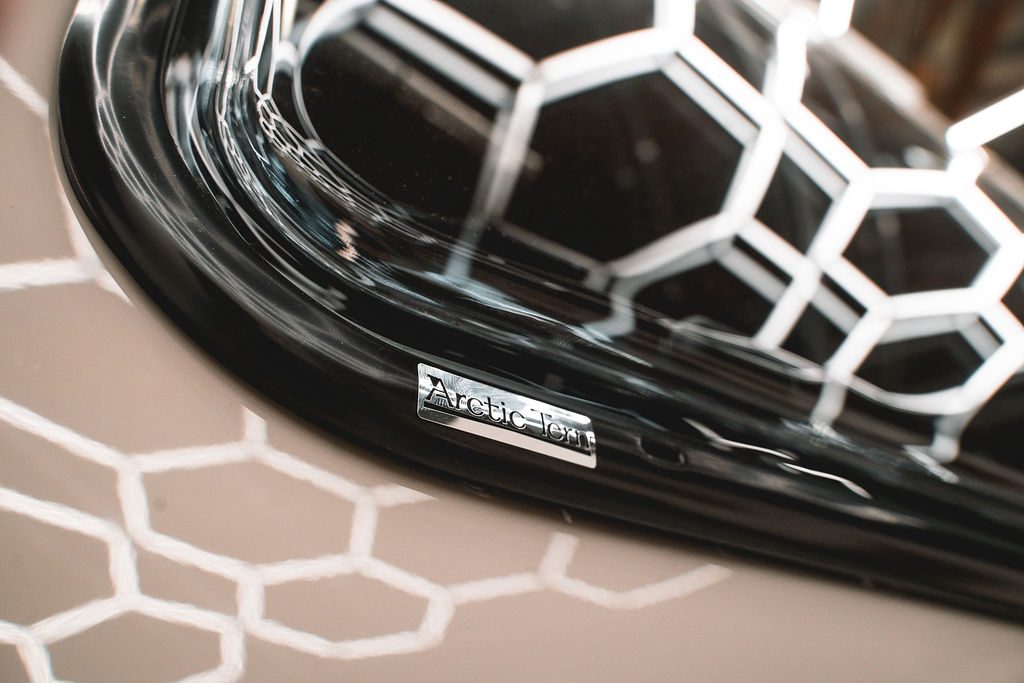 Dual Pane Tern Overland Windows
The Arctic tern windows by Tern Overland are the Highest quality window you can install on an adventure vehicle. The dual pane acrylic design is far better than any glass window on the market. it also has a sun reflective privacy shade and a bug screen.