Comfortable, Capable, Reliable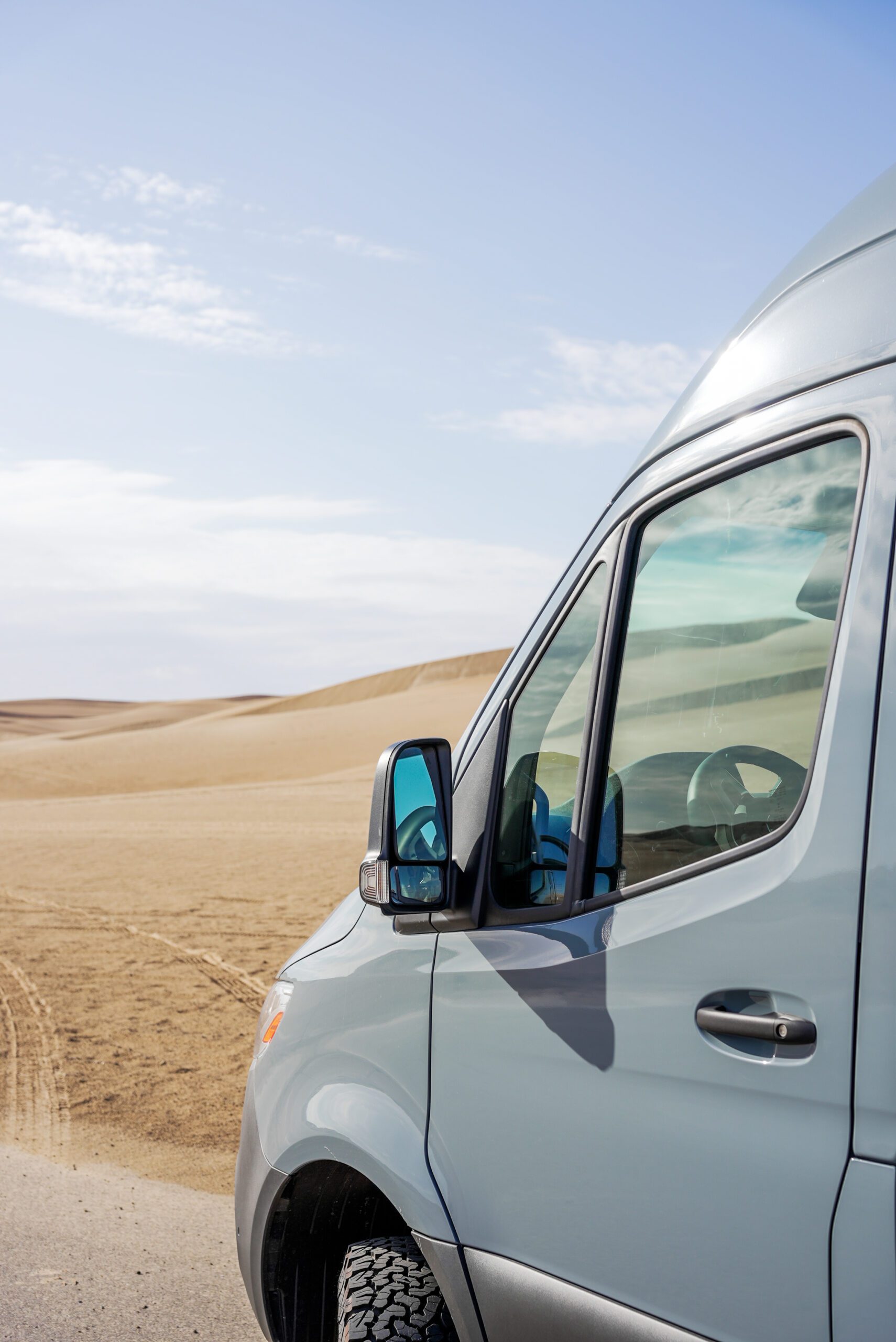 Mercedes Specs
| | |
| --- | --- |
| 2021 Sprinter 170 | 4×4 |
| 6cyl Turbo Diesel | Blue Grey |
| 5000lb Tow Capacity | 5-year Extended warranty |
Exterior Modifications
| | |
| --- | --- |
| BF Goodrich K02 All-Terrain Tires | Van Compass Stage 3 Suspension Upgrade |
| Flatline Co. Side ladder | Owl Vans Tire Carrier |
| RoamBuilt Side steps | 360 Watt Solar panels |
| Girard Electric Awning | WeBoost  Cell Booster |
| | |
| | |
interior Amenities
| | |
| --- | --- |
| 32 gal Fresh Water | 1.5 gal Water Heater |
| Rear Outdoor shower system | Stainless Steel Sink |
| 5 gal of Grey Water Storage Tank | 96 Quart Dual Zone Fridge/Freezer |
| Mini-Split A/C & Heating System | Dimmable LED Lighting |
| 24 Volt Electrical System | 316 Amp Hour Lithionics Lithium Battery |
| 7000 Watts of Power | Handbuilt Cabinetry |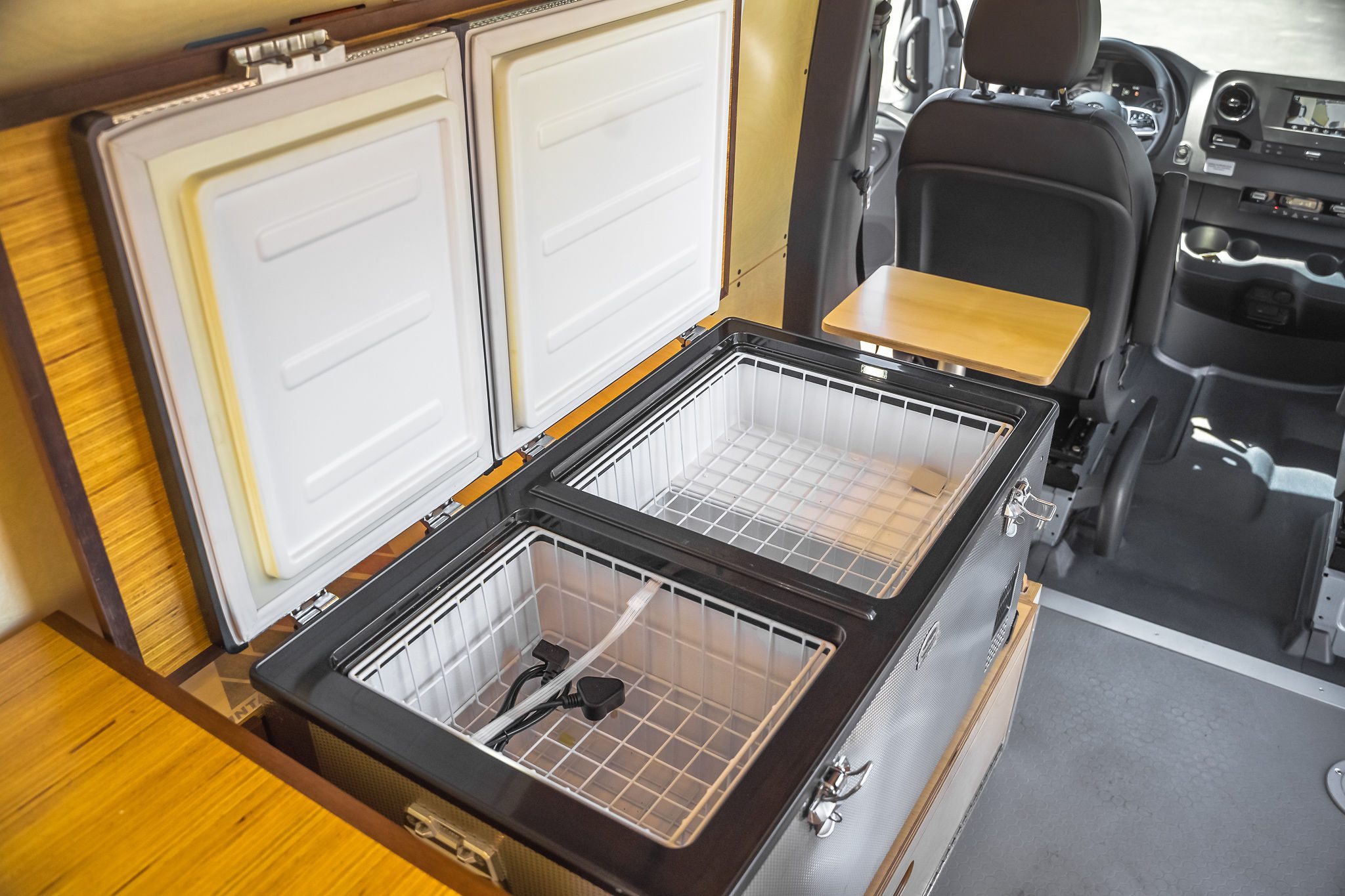 SnoMaster 96 Fridge/Freezer
This van has equipped the LP96 Fridge/Freezer by Snomaster. This Fridge is incredibly energy efficient and has room for all your culinary needs.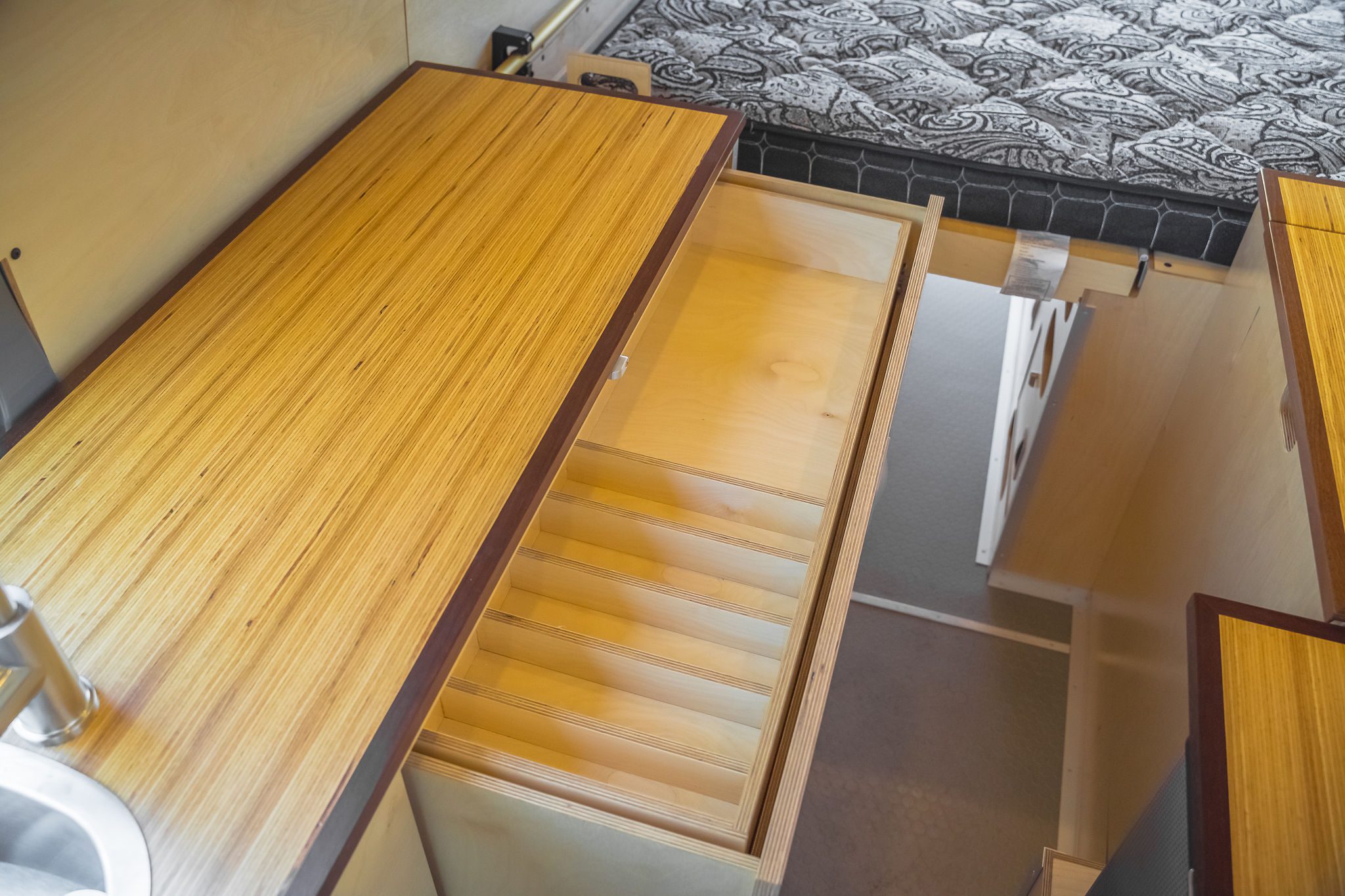 Quality Cabinetry Crafsmenship
We describe our designs as Light, Modern, Elegant, and Open. Using high quality woods is one of the elements that helps us create a work of art inside our vans.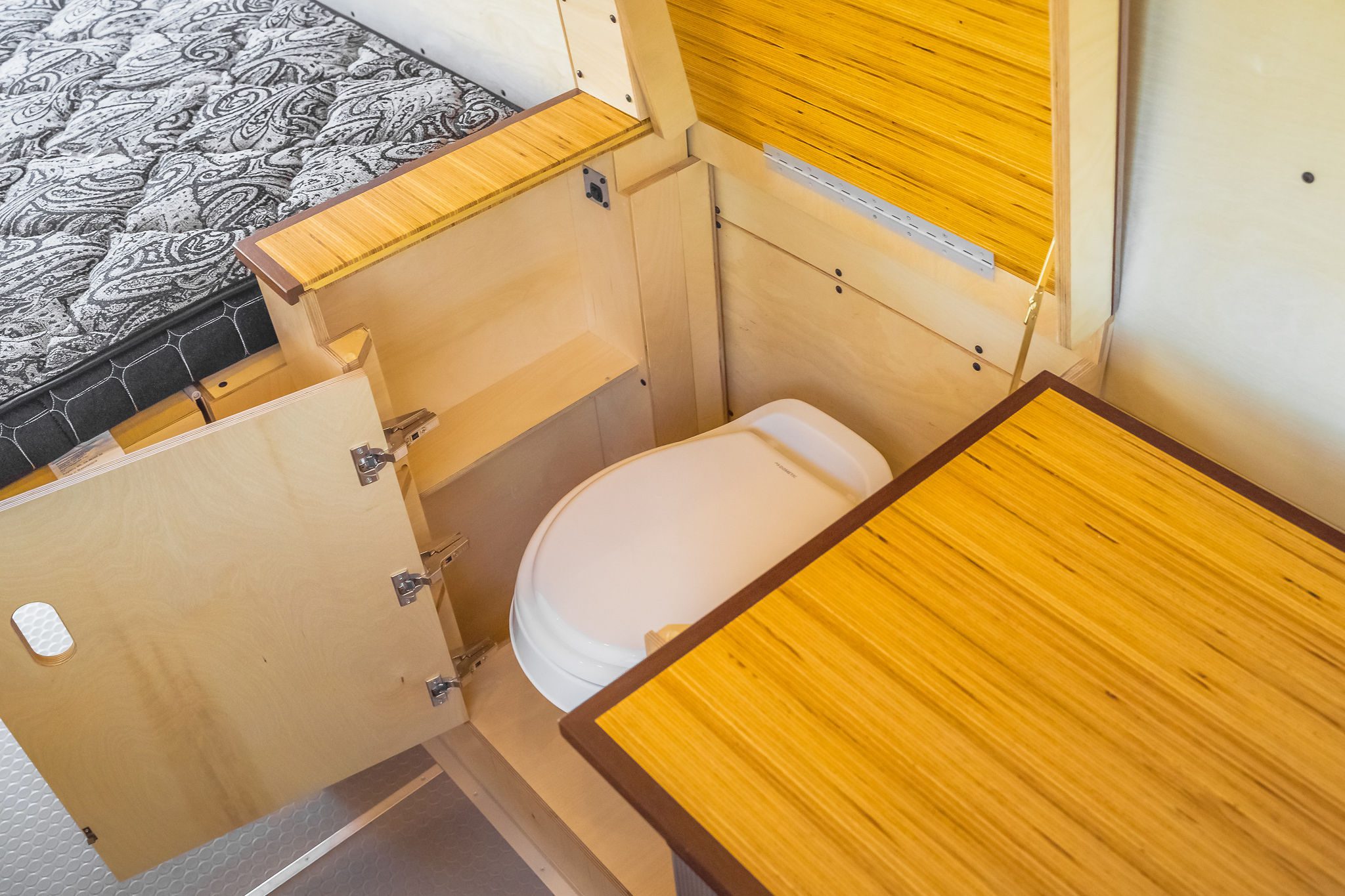 Flushable Toilet
Hidden away is a flushable toilet with 30gal of blackwater storage.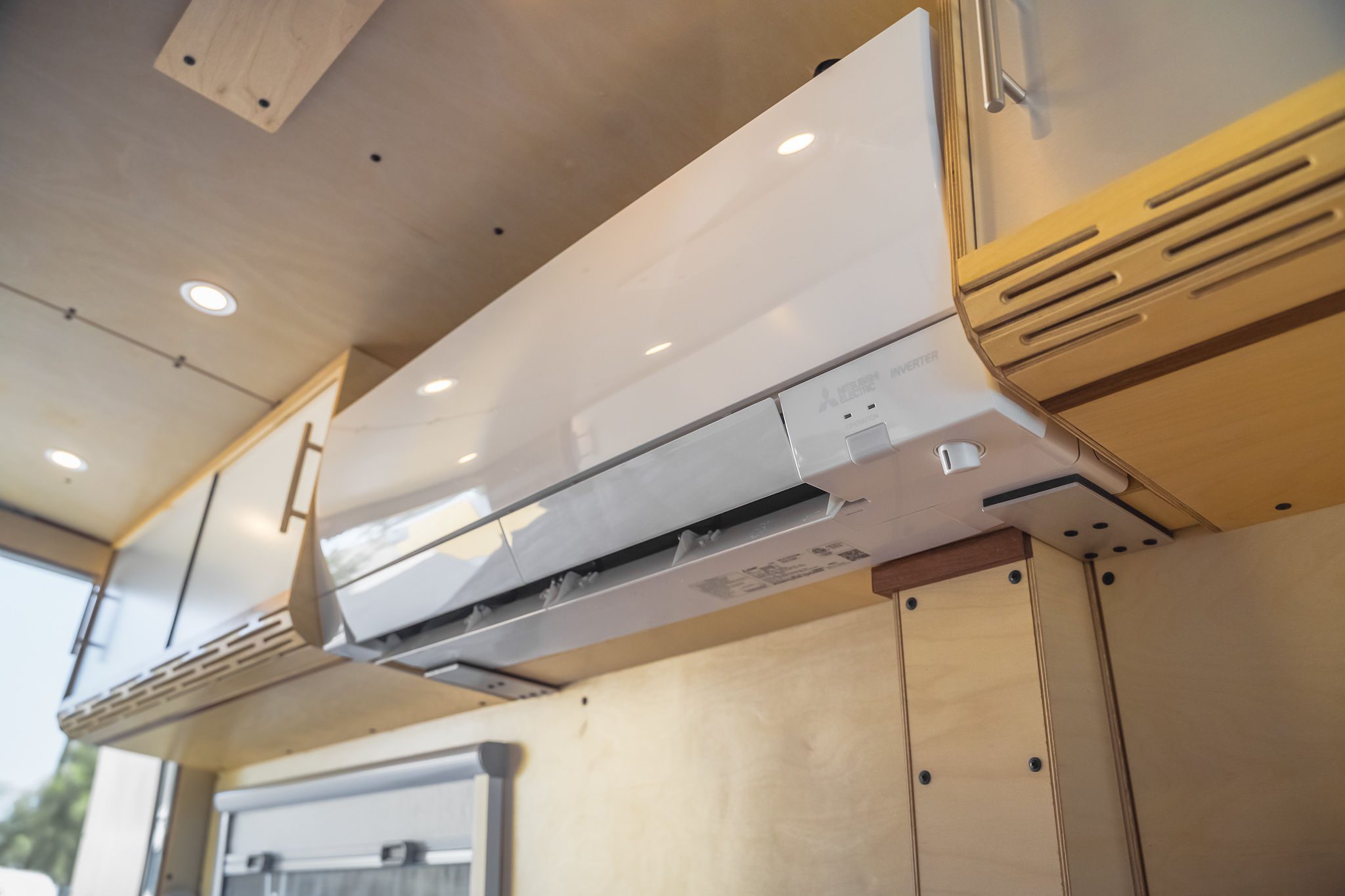 Split-unit A/C heating
Our 12,000 BTU Split-unit climate control utilizes the efficient  magnificence that is the Mitsubishi Split-unit. 
This 2022 170″ Mountain View Adventure Van is the newest to the line up of MVAV luxury vans. With over 35 Vans in stock from 144" to 170" and in many colors. All 4X4 and ready to build.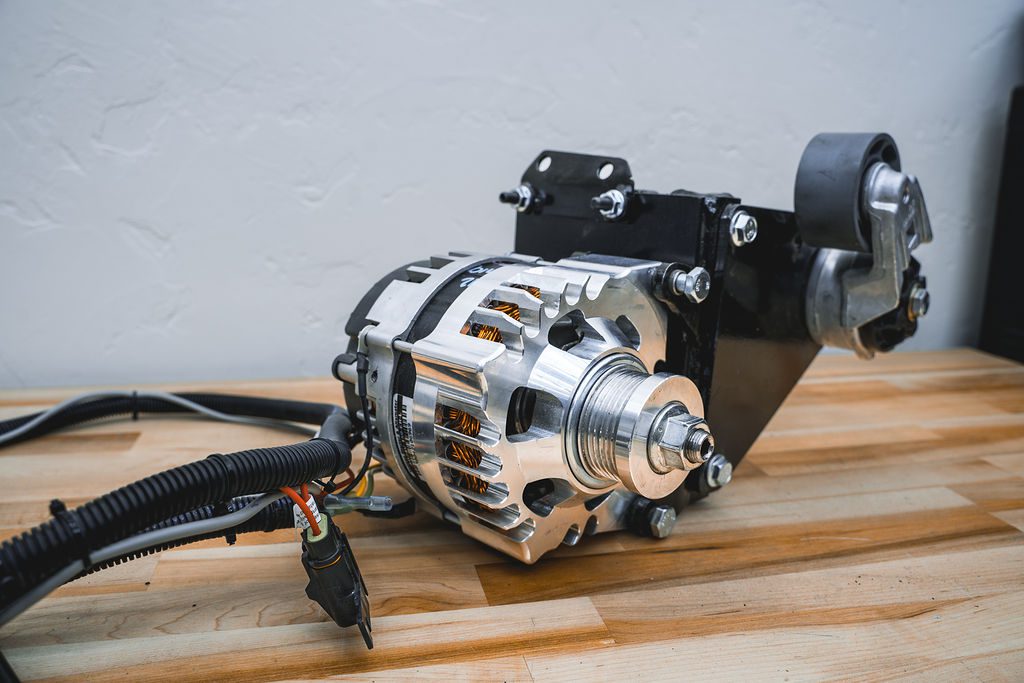 24 Volt Alternator
24-volt engine drive alternator manufactured by Nations Starter & Alternator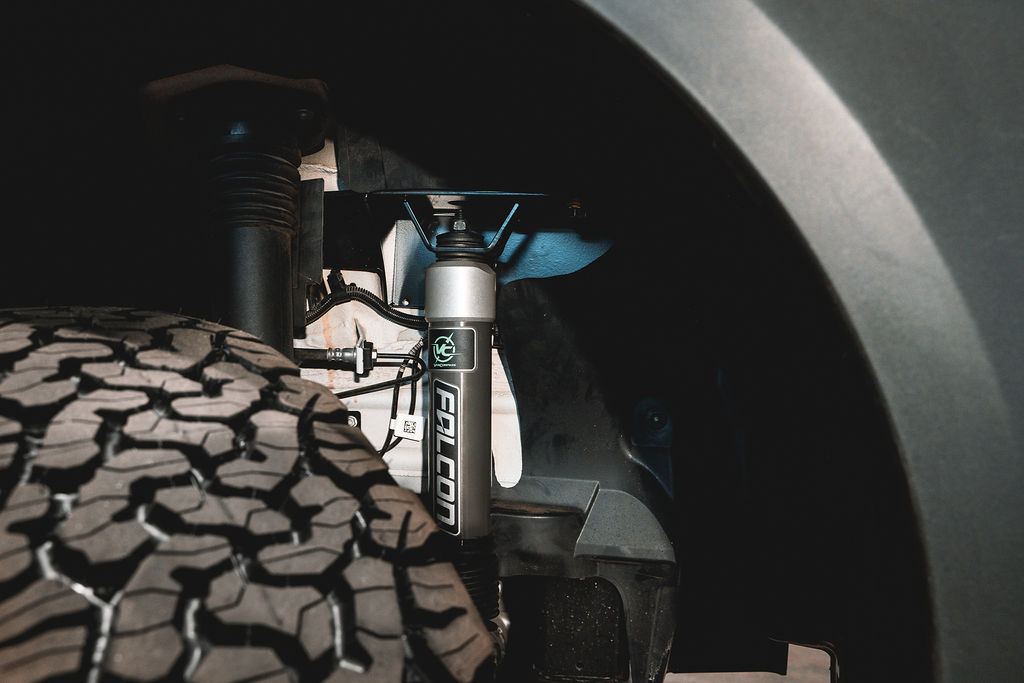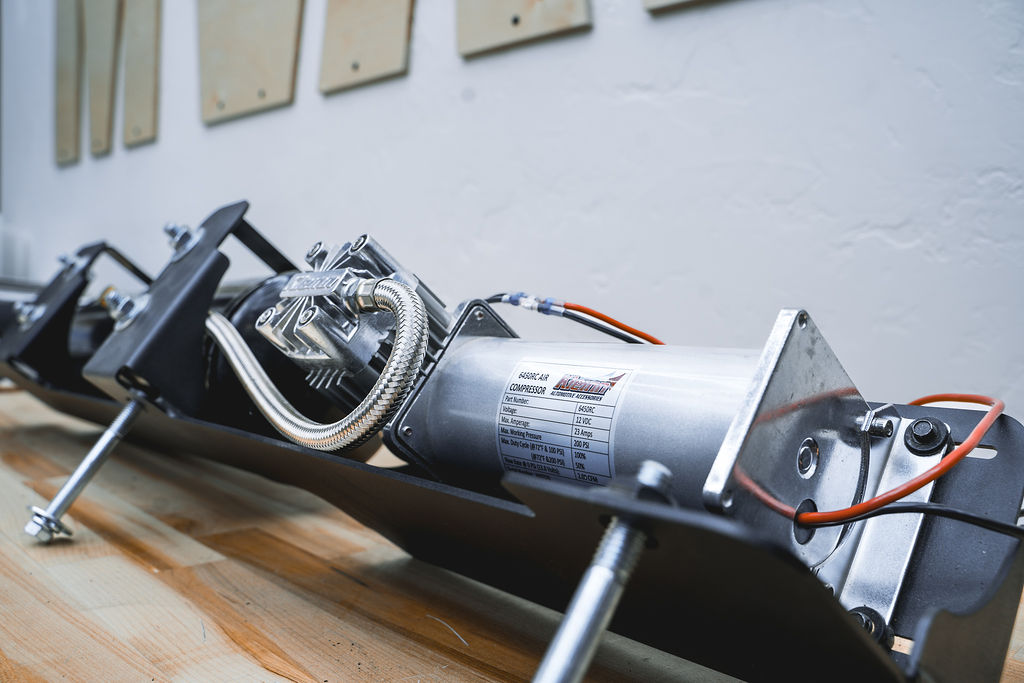 Kleinn Air Compressor
Kleinn Air Compressor ensures security for your adventuring in the wilderness.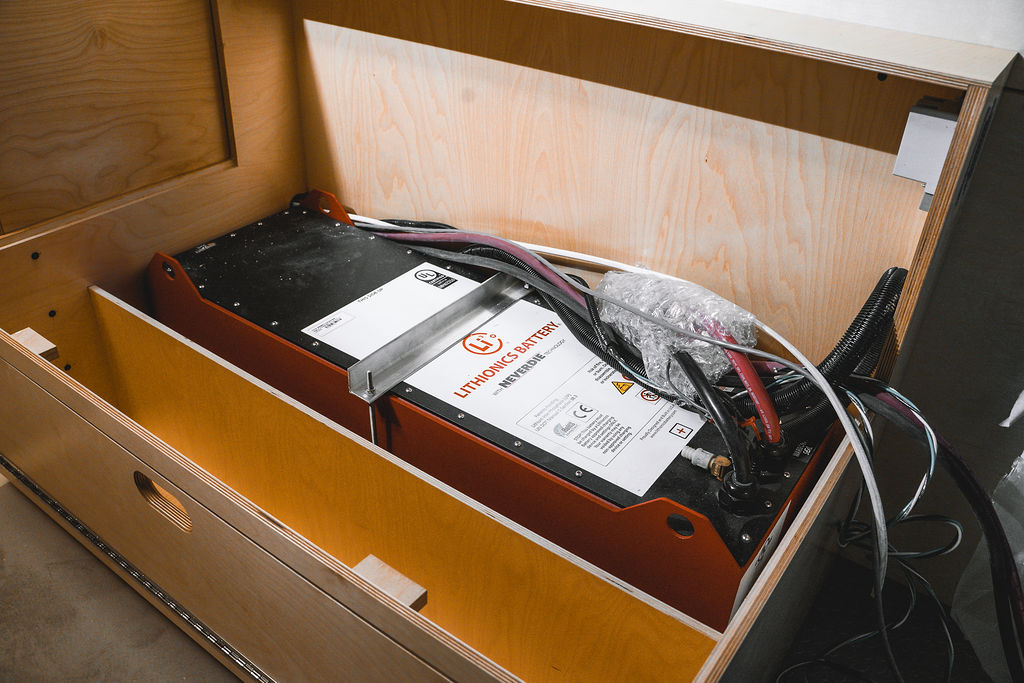 UL listed Lithium-ion Battery
316 Amp Hour Lithium Battery By Lithionics
TO FIND OUT MORE CALL OR EMAIL US TODAY