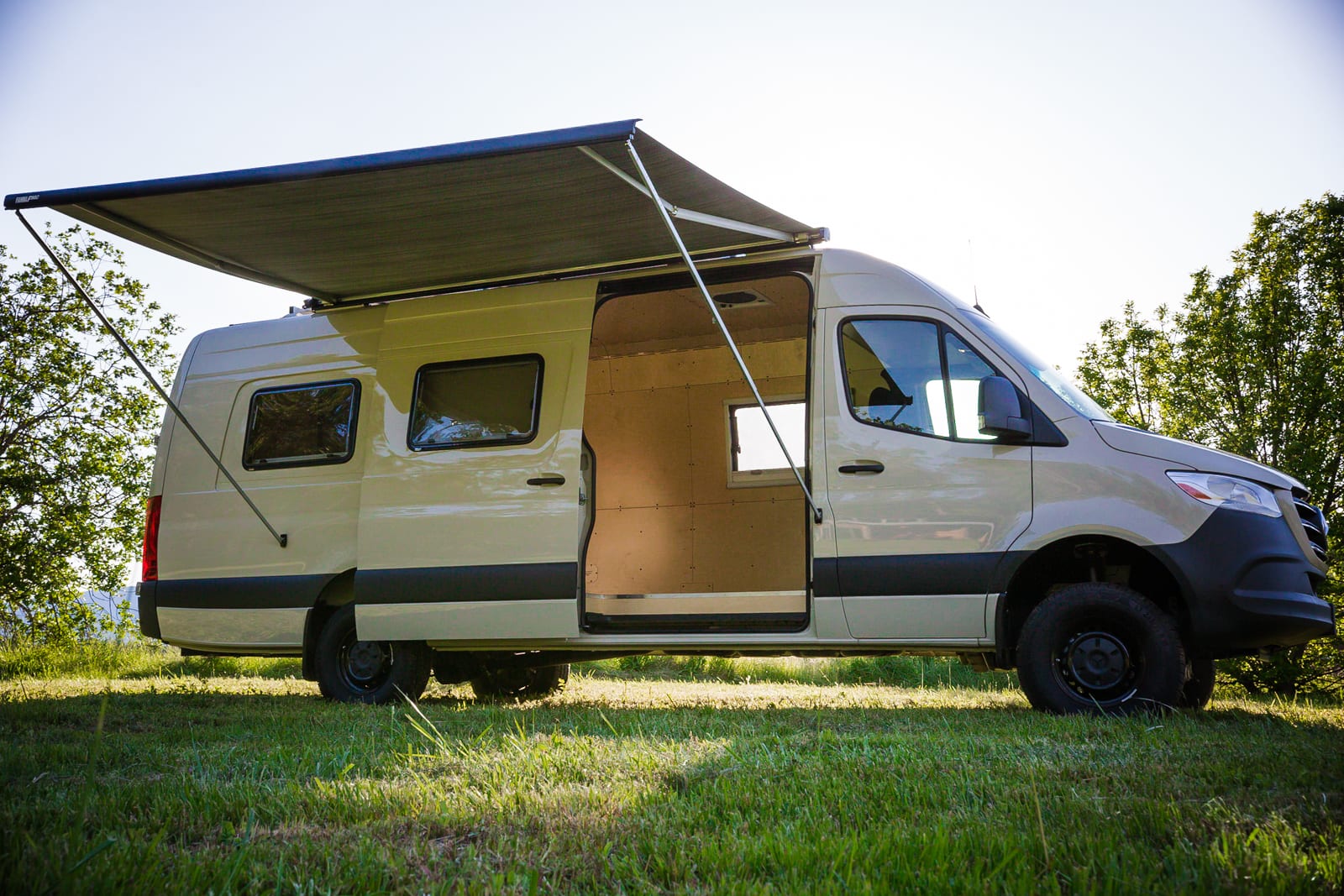 DH-170 EXT
This 2019 4×4 Sprinter Van is ready for adventurers with a big family or big toys to haul. the Sprinter 4×4 170″ Extended stretches an additional 16″ of interior room out of the 170″ wheelbase.
The MVAV "DIY" line is a blank-canvas Sprinter with hundreds of hours of work done for you. Some customers leave it just like it is, others finish out with their own design for the ultimate custom build.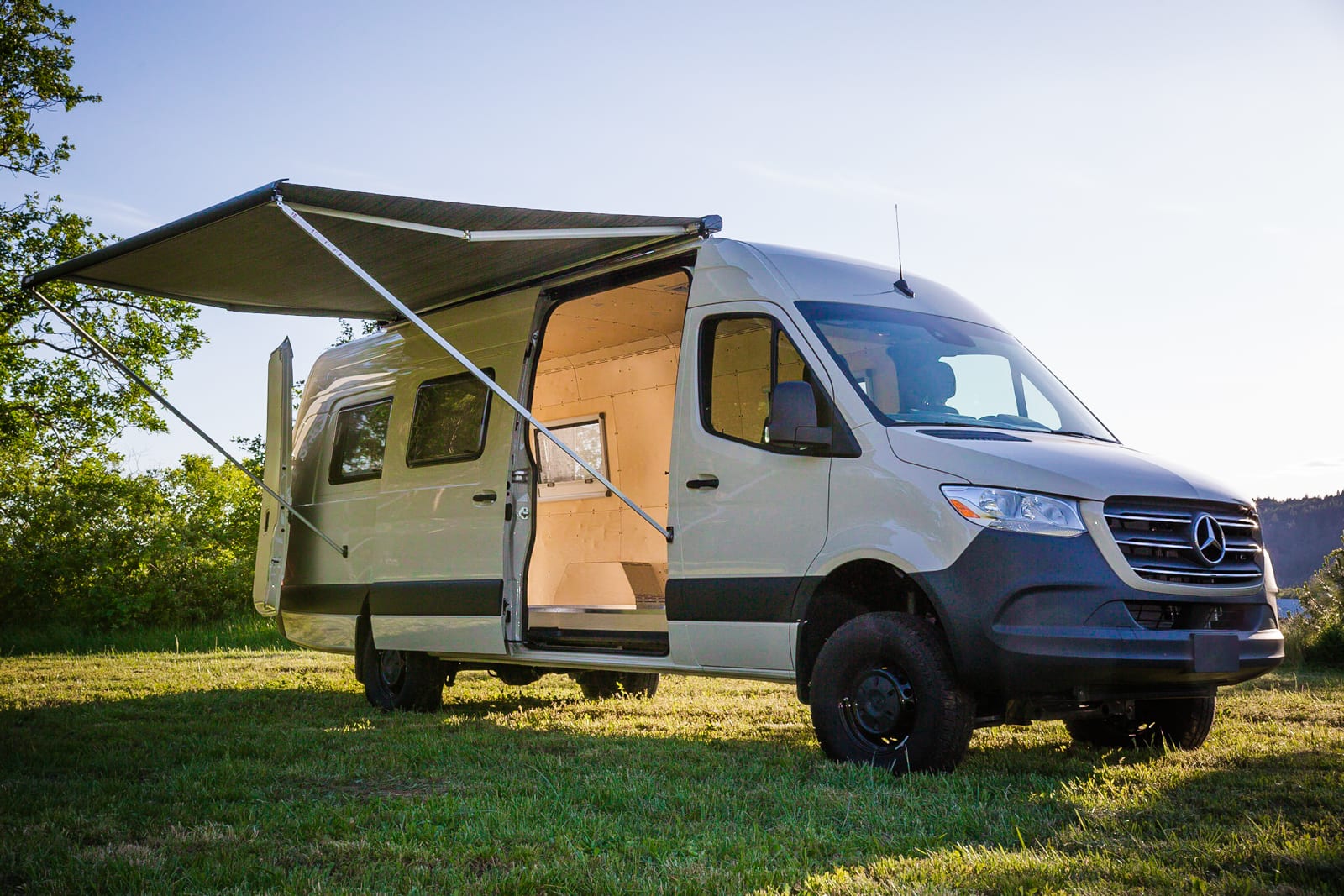 Be the King (Or Queen) Of Custom
– 100% CNC-Cut Baltic Birch Wall and Ceiling Panels
– Large cab-over storage compartment
– Four Arctic Tern 3-position windows installed
– Two REC 320-Watt Solar Panels on Custom MVAV Aluminum Rail Mount
– Powered Roof Fan / Exhaust
– Prewired Overhead LED Lighting, Dimmer & Switch
– Easy-Access Electrical Panel for Final Wiring & Battery Connection
– 1/2″ Baltic Birch Subfloor with Loneseal Coin Flooring
– Fiamma F80S Awning Preinstalled
– Dual Factory Swivel Seats
Baltic Birch Finishes
CNC cut and designed with precision, the DH-144 comes refinished with 1/4″ wall/ceiling paneling. The floors are also prefinished with a rock-solid 1/2″ Baltic Birch Plywood floor with Loneseal coin flooring applied.
4-Season Insulation
A quality van build should incorporate a thoughtful approach to insulation and moisture management. Beware of van walls capped with plastic and tape: It's a recipe for moldy insulation down the road. All of our vans are fully insulated with a system of rigid foam flooring, 3M Thinsulate walls insulation, and 1.5″ thick foam panels in the ceiling.
Dual Swivel Seats and Lagun Tables
Factory 180° swivel seats are installed with Lagun folding table systems conveniently positioned behind for immediate access to a flat and stable workspace.
Two 320W REC Solar Panels Installed
Dual 320-Watt REC Solar Panels are pre-installed and prewired on the DH-170 EXT. Simply add a battery, MPPT Solar Controller and you're ready to harness the power of the sun.
Fiamma F80S Awning Installed
The highest quality, easiest to use awning on the market today, the Fiamma F80S awning comes preinstalled on the DH-170 EXT. One person can easily deploy and roll up the awning with ease in two minutes or less.
Powered Roof Vent Pre-Installed
Manage interior temperatures with a high-powered MaxxAir Powered Roof Vent. With remote control, thermostat and rain sensor built in, it's the next best thing to the mini-split AC systems we include on our premium-line models.
STOW AND GO
"Our vans are built for doers: They are for people who want to bring their gear with them and be comfortable with no hassles. They want a van that let's them bring their life outdoors and enjoy it."
Ruth Conser
Customer Success Specialist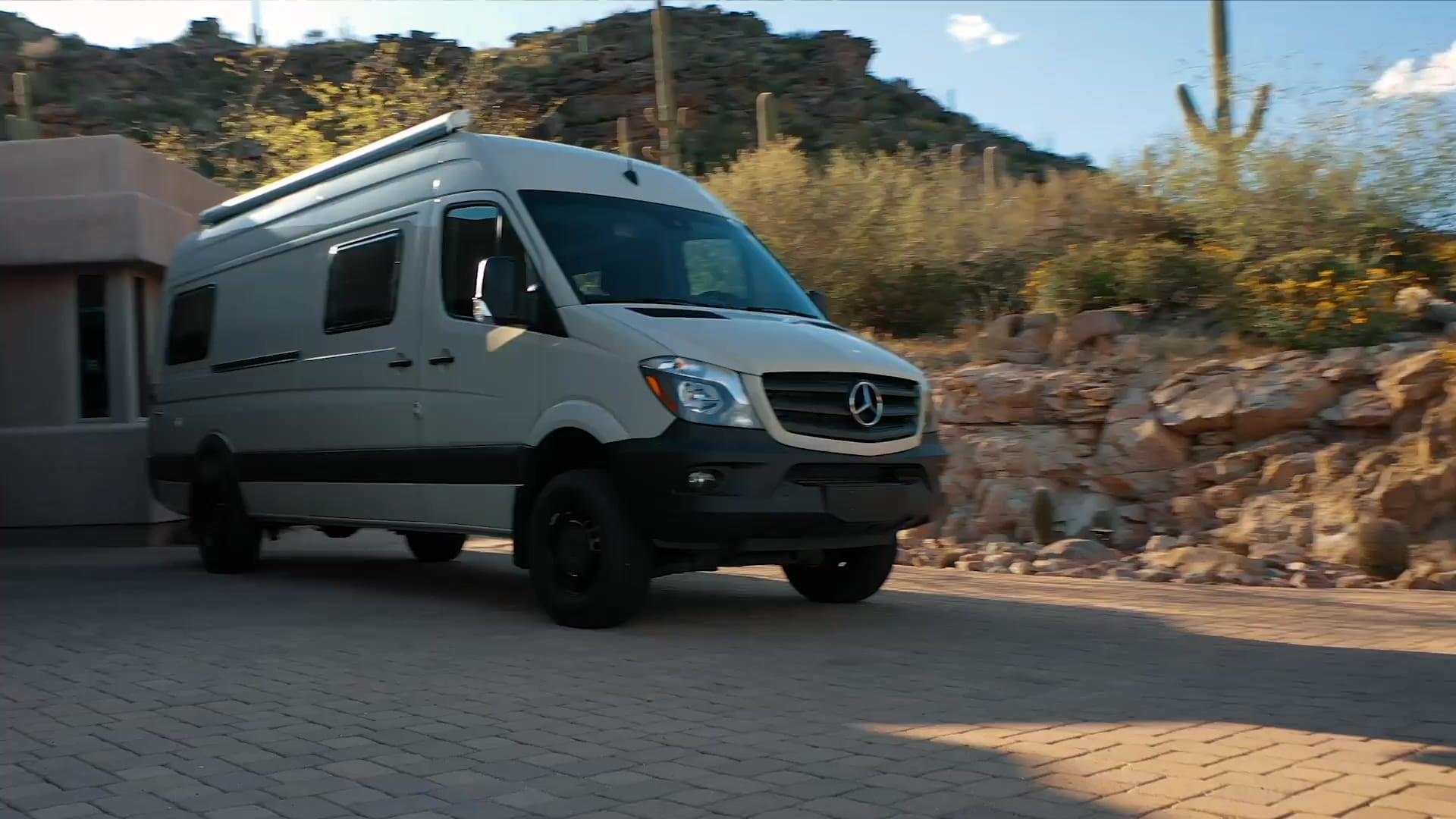 Built it your way
There's something special about doing it yourself: Sketching out ideas, visualizing the trips you'll take, and building the perfect solution. With the DIY line of MVAV vans, you'll have hundreds of hours of hard work done for you so you can focus on finishing out your dream van. 
Connect with Us