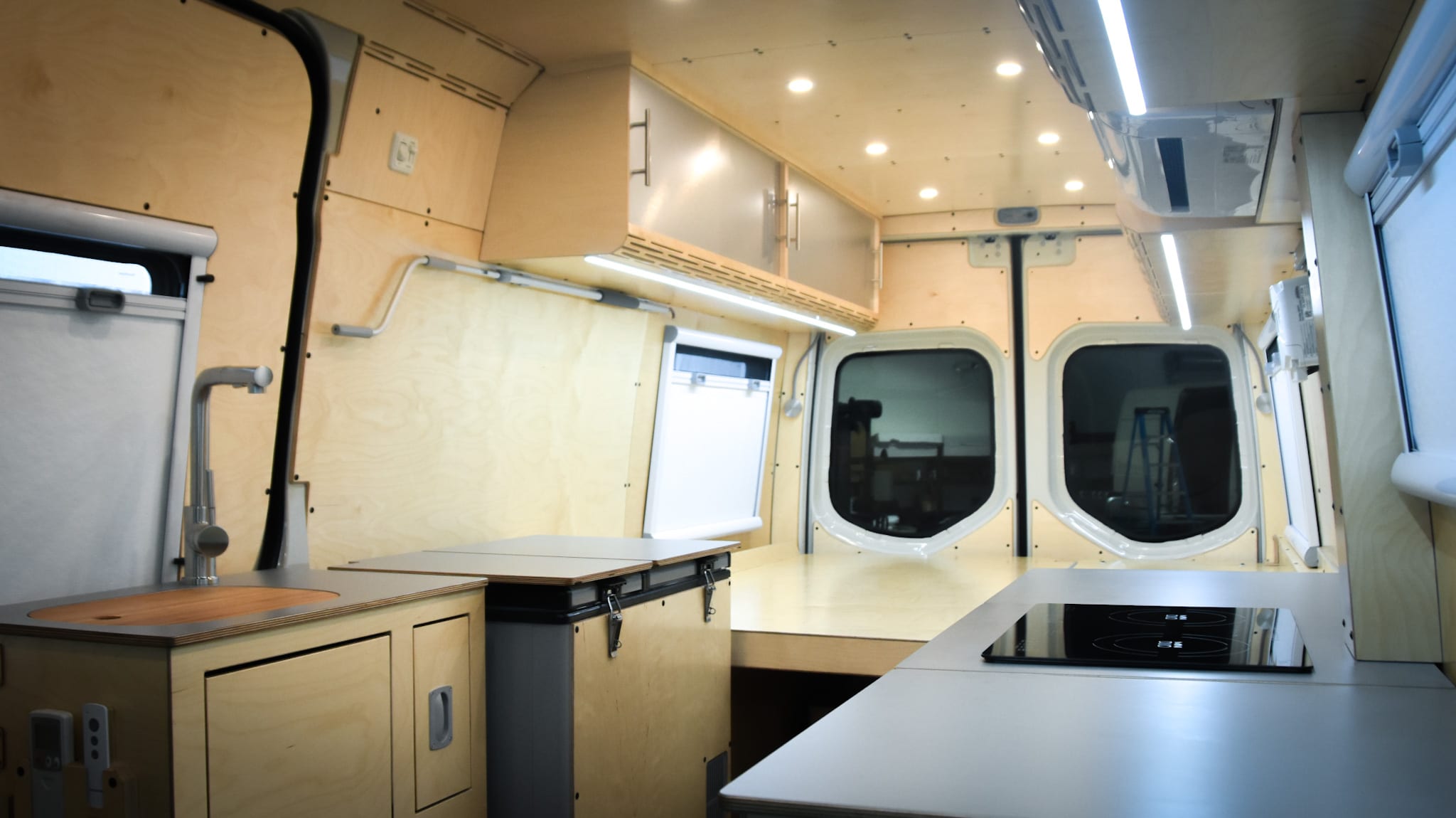 Our Latest Premium 170 4x4
This is the newest MVAV 170 design. Unlike past vans, this model is equipped with a flushable toilet and a rear outdoor shower. Being the first of its kind, we spent numerous hours testing every part of this van. From electrical system to water system, we made sure that this van was one of the finest Sprinter Van Conversions out there.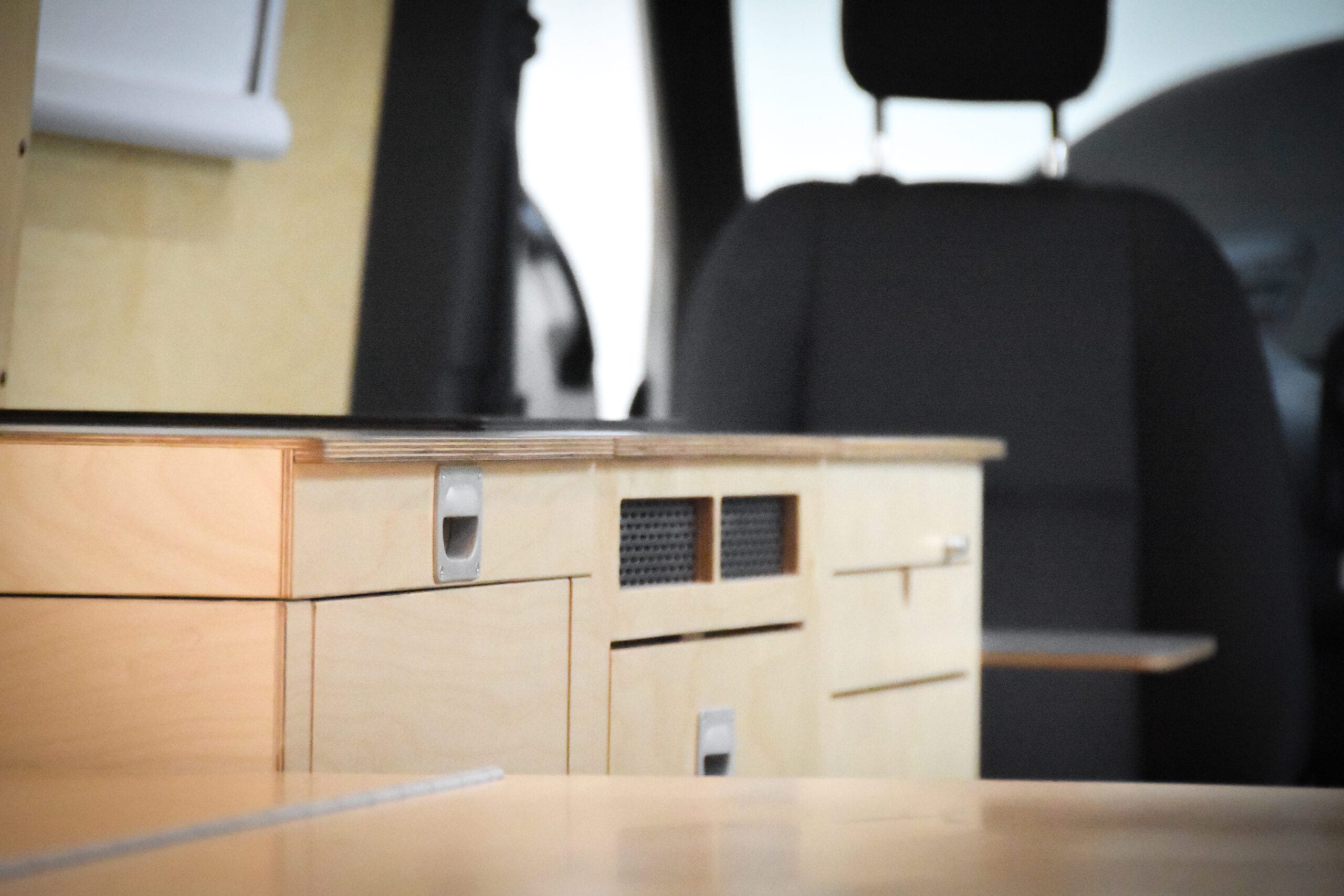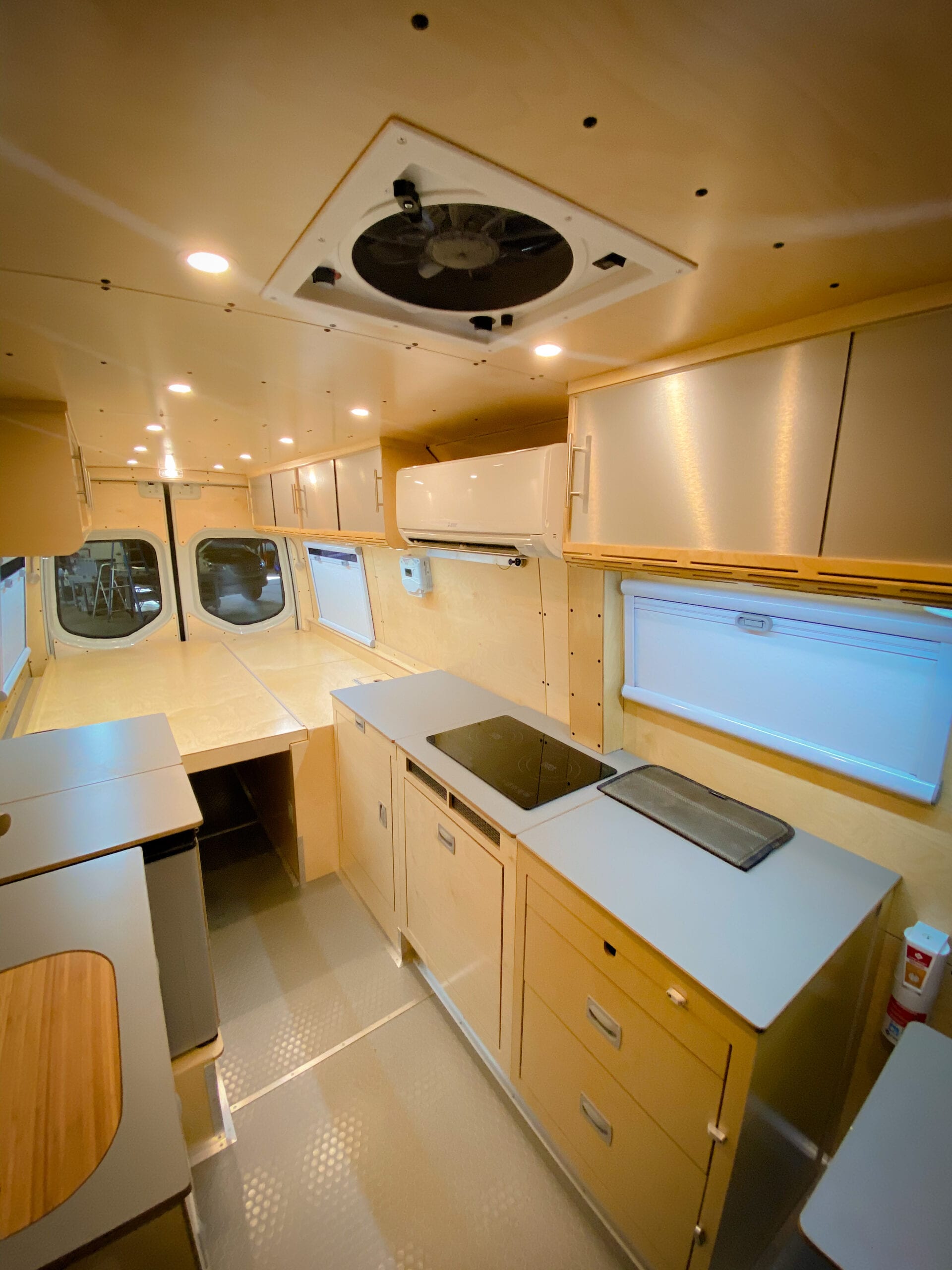 GO DEEP OFF GRID. SLEEP BETTER THAN EVER.
The MVAV PH-170 brings together years of backcountry exploration, decades rigging sails and charting courses into destinations unknown.  For adventurers who want all the comforts of home wrapped in a stealthy exterior, the Premium Line vans deliver a striking balance of form and function.  
Premium-line vans deliver supreme comfort with home-grade heat and A/C, powerful kitchen appliances and a comfortable queen size bed.  Each one is built by hand, using the latest computer-aided CNC technology for an unbeatable precision fit and finish.
OFF-ROAD READY
After extensive research and testing, we sourced the best components and tire combination to maximize approach/departure angles with zero rubbing with the wheels at full turn. The kit includes: Van Compass Stage 3 Lift Kit
Sprinter-tuned Fox Shocks
BF Goodrich KO2 Tires
World Renowned Components






640 Watt Rooftop Solar Array
The PH-170 includes a pair of 320 Watt, REC N-Peak solar panels. The REC N-Peak Series are premium n-type mono solar panels using REC's proven half-cut cell technology. The panel features the innovative REC 'Twin' cell layout design, where the panel is split into two twin sections, also enabling continued energy production, even when partially shaded. The REC N-Peak Series has extra support bars across the rear of the panel, greatly boosting its strength and durability, and allowing loads of up to 7000 Pa.
MVAV Power System
MVAV's proprietary power chassis design provides unmatched power, recharging rates and reliability. The modular design is comprised of Victron Energy components including:
– 24v/120v Inverter/Charger
–  24v/230v inverter
–  Solar charge controller
– DC/DC chargers
– Lithium Batteries
150Amp 24V Alternator
Quickly replenish the LiFe battery bank with a high-output, engine driven alternator automatically while you drive or idle the vehicle. 
High-Efficiency 4-Season Thermal Insulation
Multi-layer insulation achieves an R15 insulation value, while custom flex joints prevent moisture collection from the factory weep holes.
Induction Cooktop & Dual Zone Fridge
Meal and food quality will never suffer in the PH-170. This van has a dual-burner induction cooktop so you'll never have to sacrifice quality eating habits when you're on the road. Plus, the 90-Quart Whynter Fridge/Freezer has plenty of room for weeks worth of ingredients.
Arctic Tern Dual Pane Windows
Mountain View Adventure Vans maintain a stealthy exterior appearance without sacrificing comfort. Outfitted with a pair of Arctic Tern dual pane windows (the industry gold-standard), you'll have integrated privacy and bug screen options for instant configuration for any situation.
STOW AND GO
"Our vans are built for doers: They are for people who want to bring their gear with them and be comfortable with no hassles. They want a van that let's them bring their life outdoors and enjoy it."
Ruth Conser
Customer Success Specialist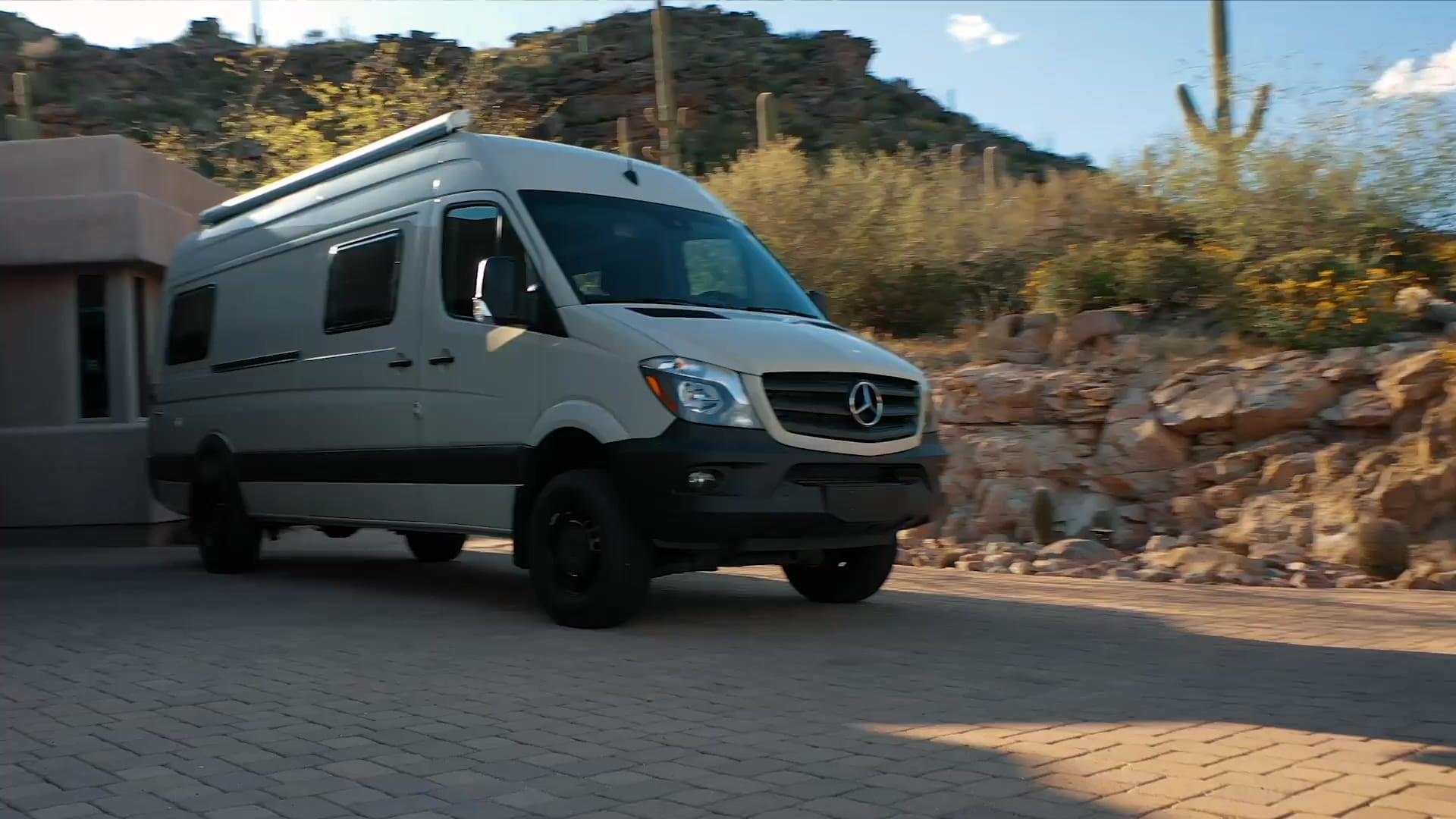 Sleep. Fold. Stow and Go.
Fold it and forget it, you'll never pack up the bed again. Just one of dozens of innovative design features you'll get from our years of van living and overland travel.