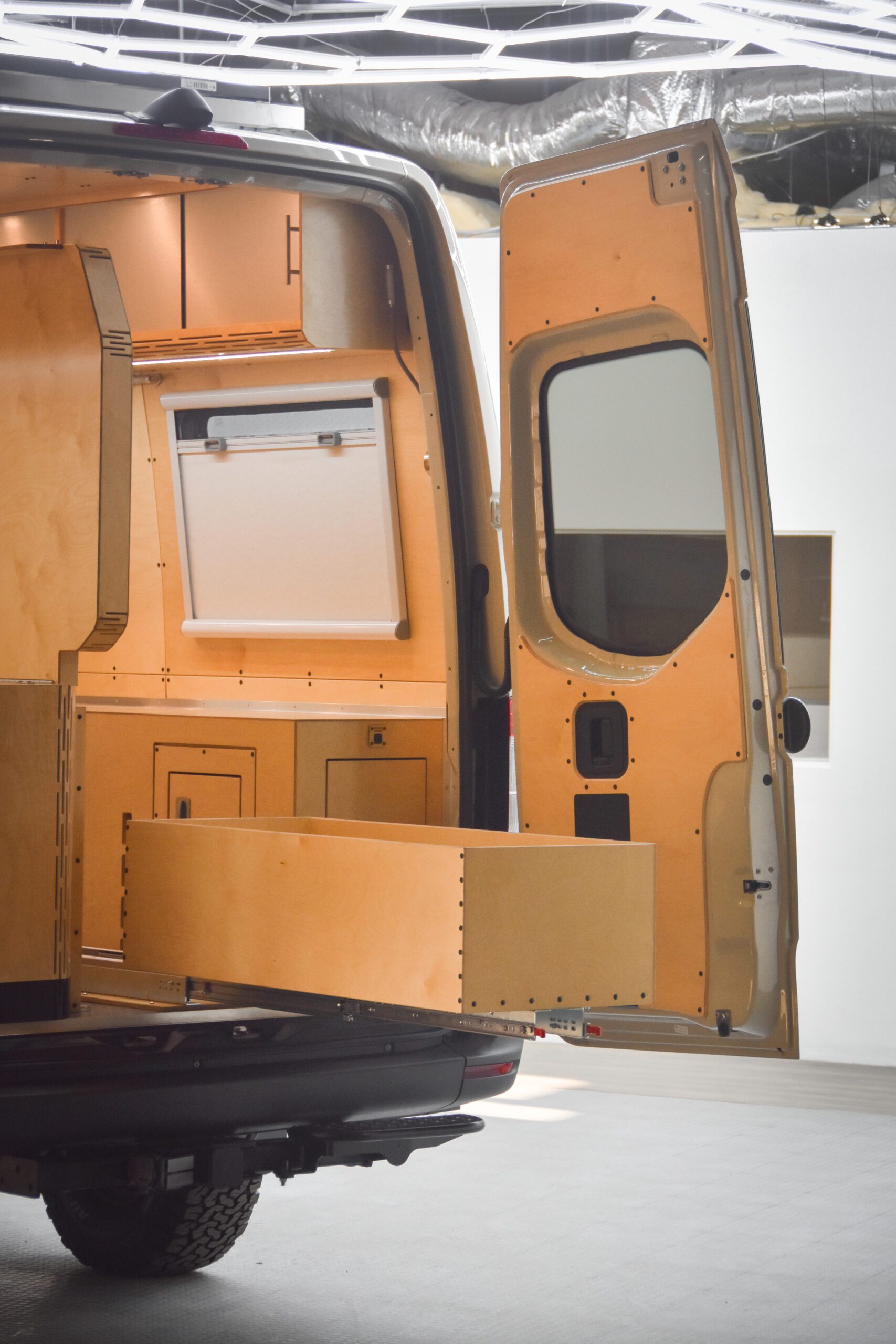 Mercedes Specs
| | |
| --- | --- |
| 2020 Sprinter 170 | 4×4 |
| 6cyl Turbo Diesel | Pebble Grey |
| 5000lb Tow Capacity | 360 View Back-up Camera |
Exterior Modifications
| | |
| --- | --- |
| BF Goodrich K02 All-Terrain Tires | Owl Vans Tire Carrier |
| Fiamma F80s Awning | Bully Steps |
| WeBoost  Cell Booster | 28 Gallon Undermount black water tank |
| 740 Watt Solar panels | Van Compass Stage 3 Suspension Upgrade |
interior Amenities
| | |
| --- | --- |
| 32 gal Fresh Water | 1.5 gal Water Heater |
| Rear Outdoor shower system | Stainless Steel Sink |
| 5 gal of Grey Water Storage Tank | 96 Quart Dual Zone Fridge/Freezer |
| Mini-Split A/C & Heating System | Dimmable LED Lighting |
| 24 Volt Electrical System | 316 Amp Hour Lithionics Lithium Battery |
| 7000 Watts of Power | Handbuilt Cabinetry |
| Rear sliding cabinet with heavy duty slides | Full flushing toilet in fully closed compartment |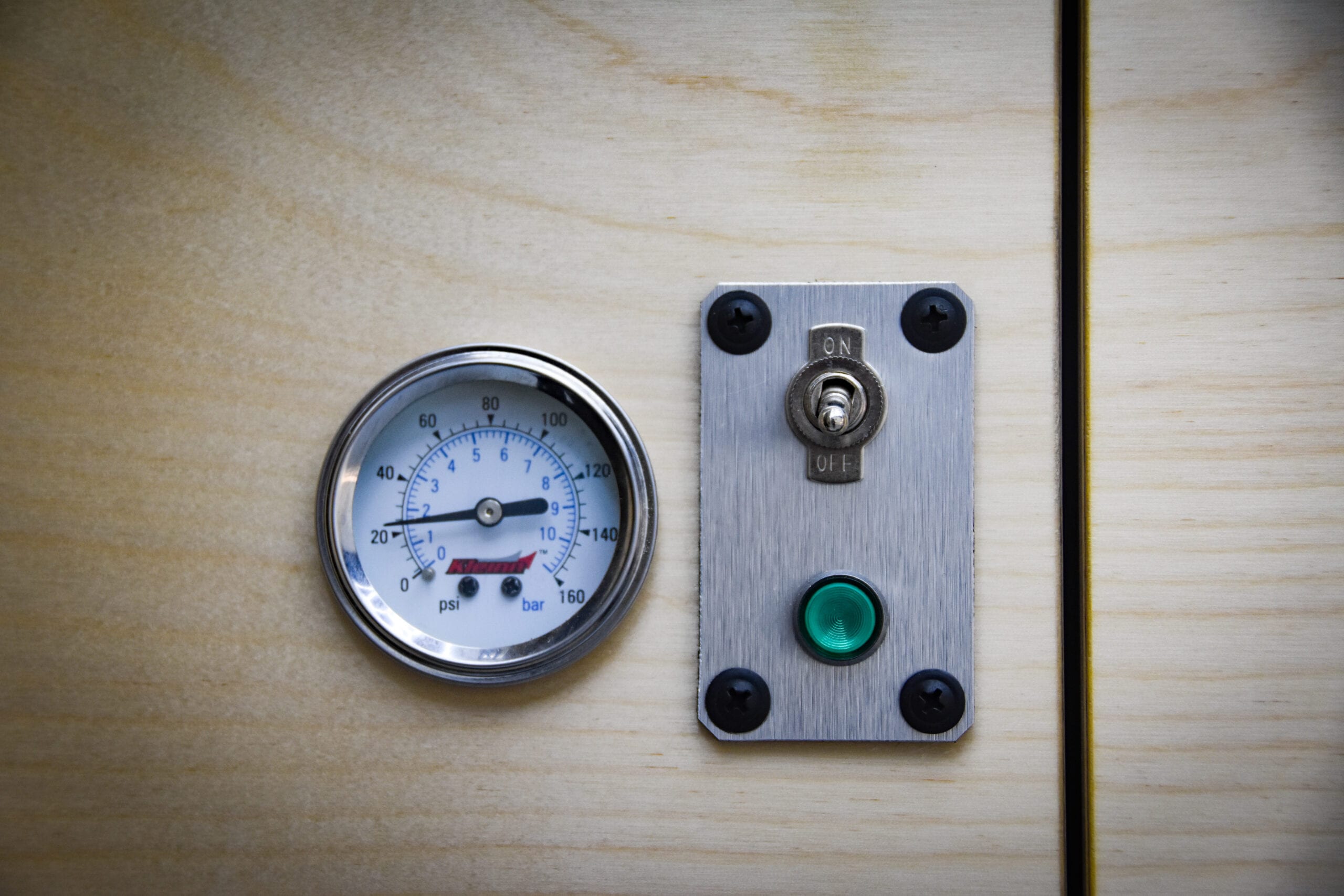 Kleinn On Board air
Kleinn automotive accessories developed a 3-gallon under-mount air compressor. This accessory is perfect for any avid biker.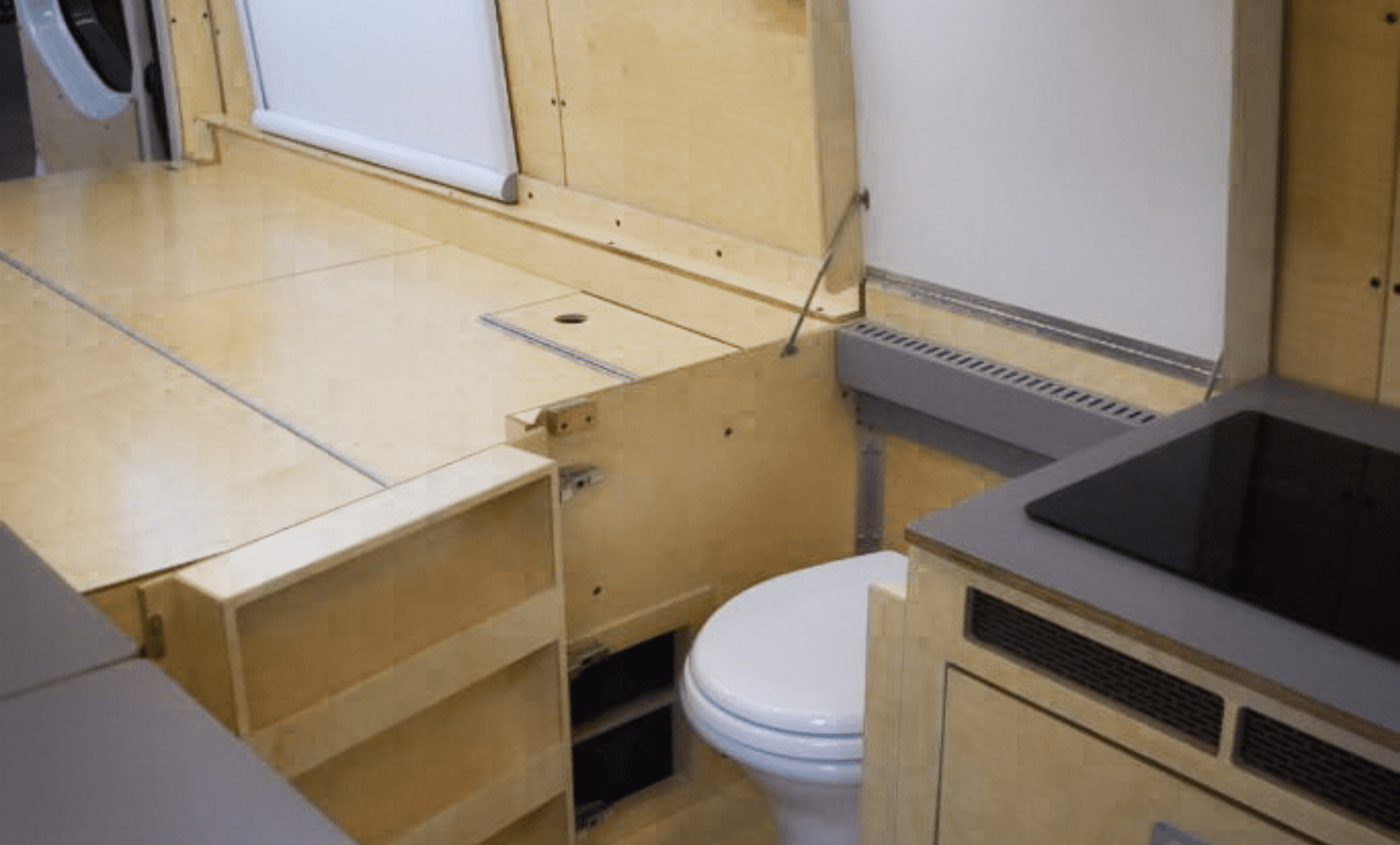 Fully flushing toilet
Completely enclosed in its own cabinet, our flushing toilet system is equipped with 28 gallons of black water storage. When it is concealed, your passengers would never know it's on board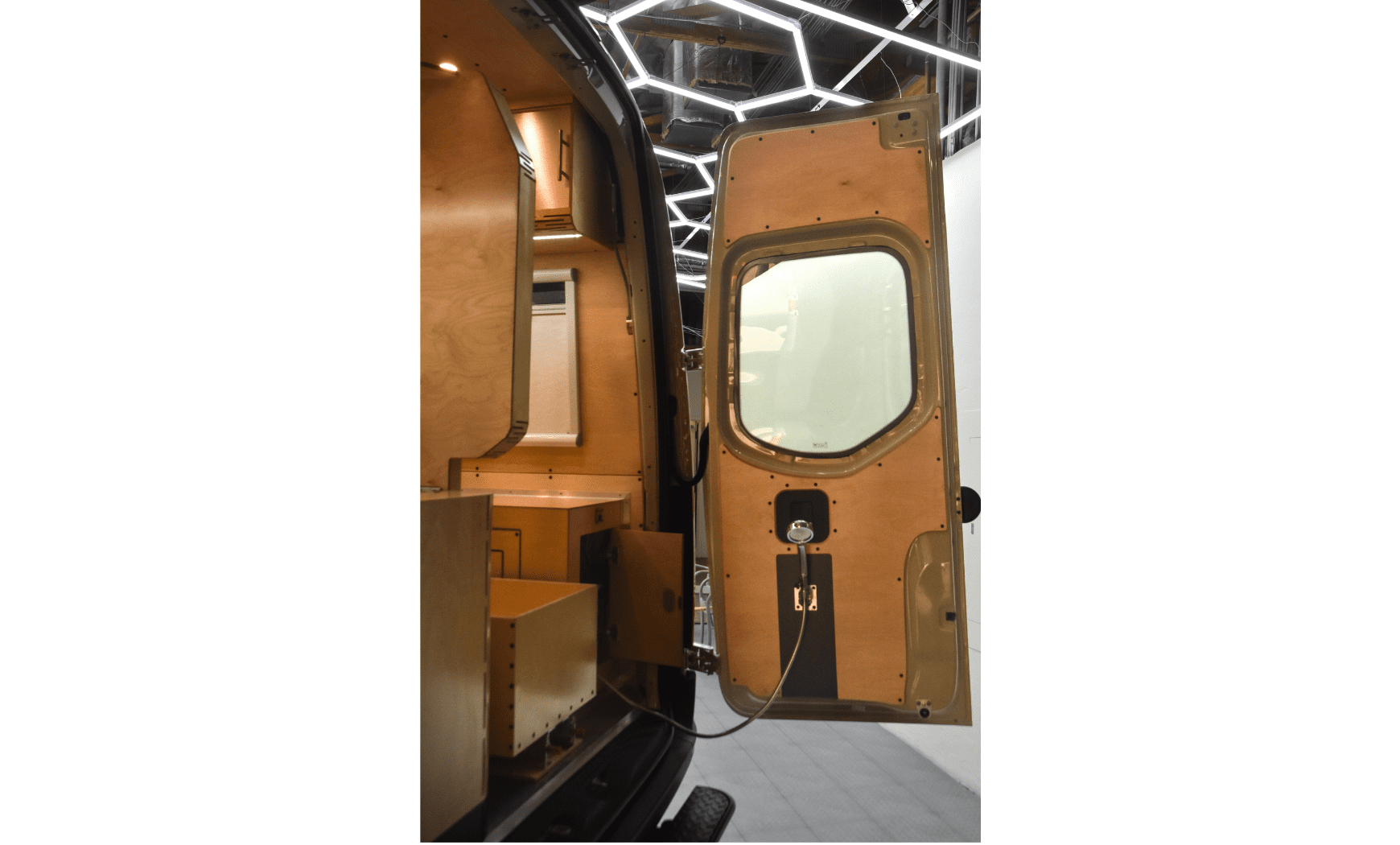 Out door shower system
32 gallons of fresh water storage and a 2.5 gallon hot water heater make for an excellent shower system for those who camp in warmer climates.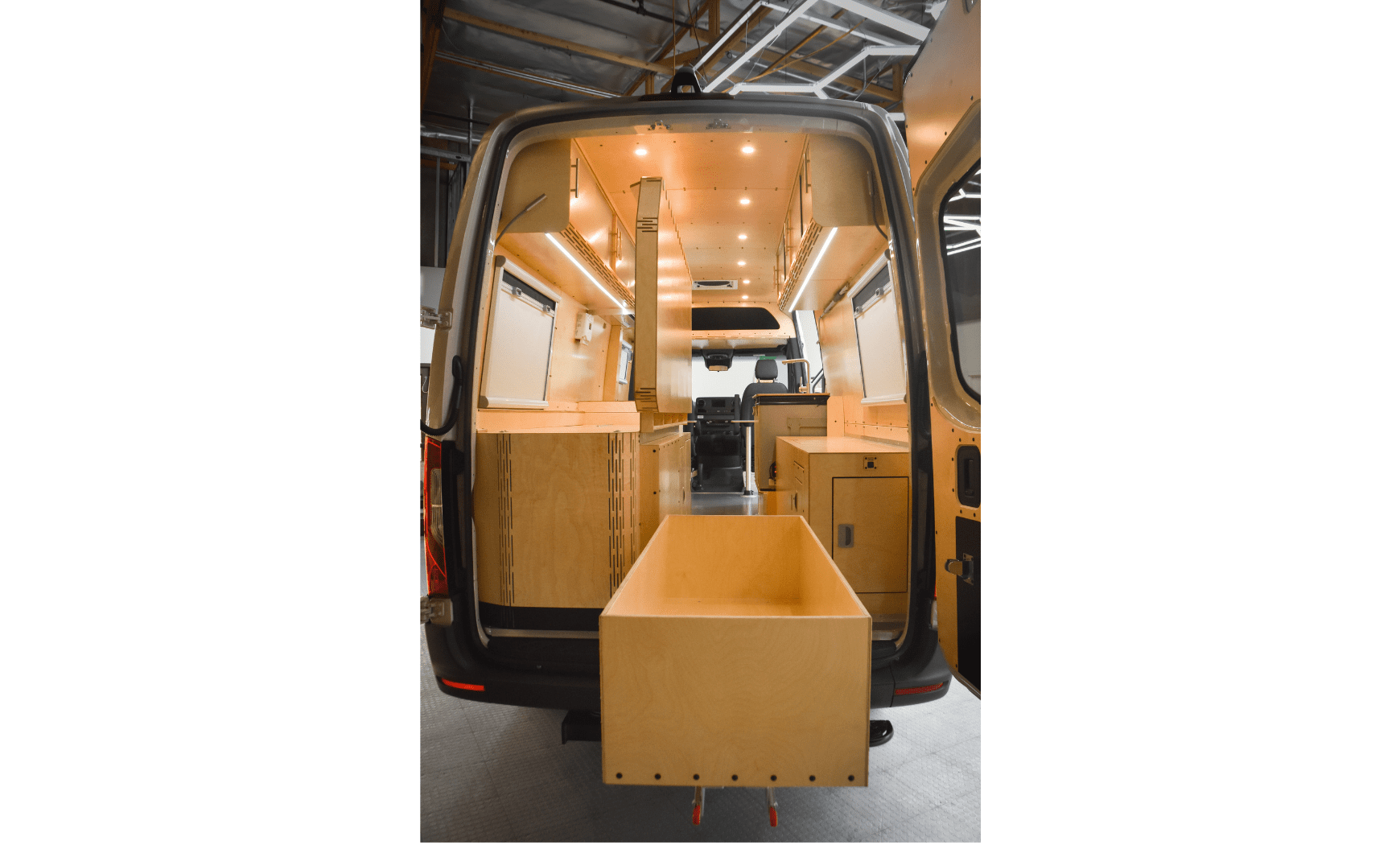 Folding Queen Bed
To keep the design accessible and open, we created this folding bed system. You can drive with this bed in its folded position to accomidate all sorts of adventure gear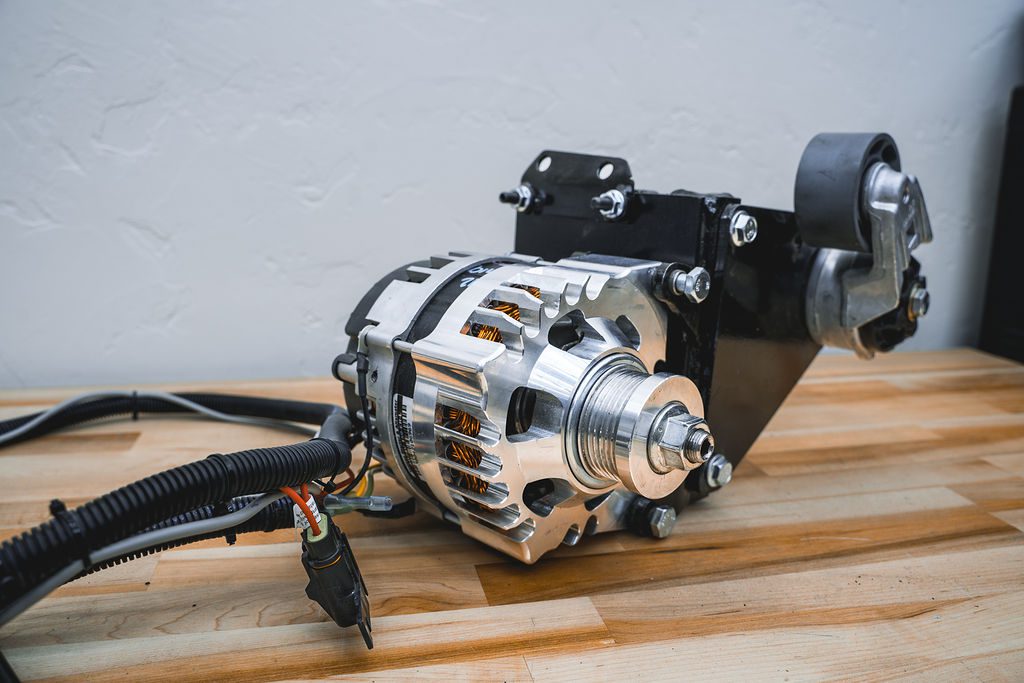 24 Volt Alternator
24-volt engine drive alternator manufactured by Nations Starter & Alternator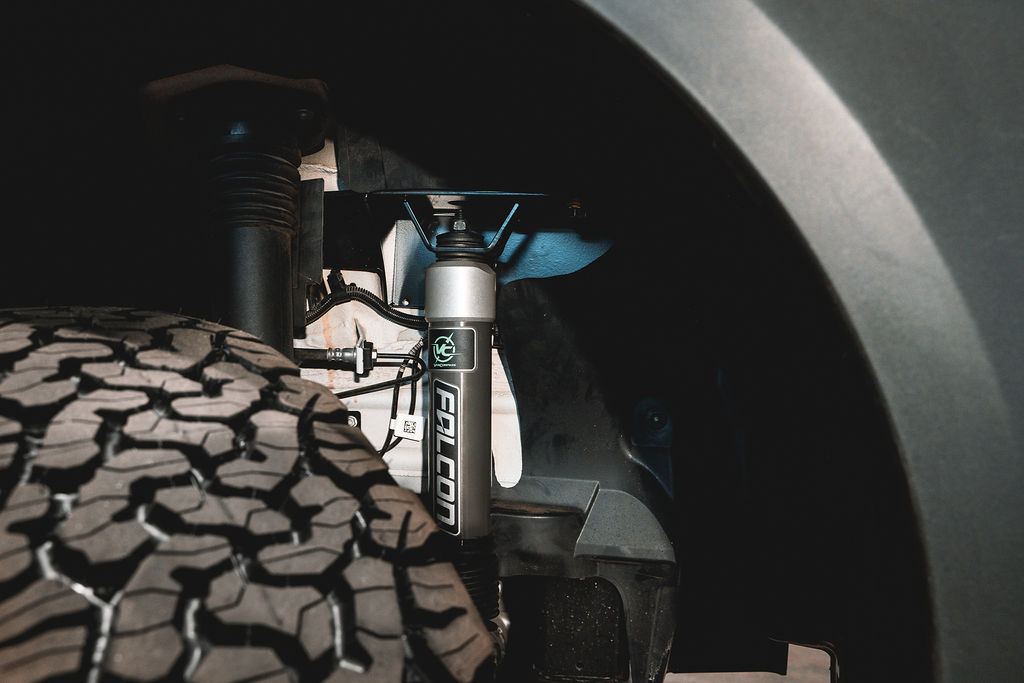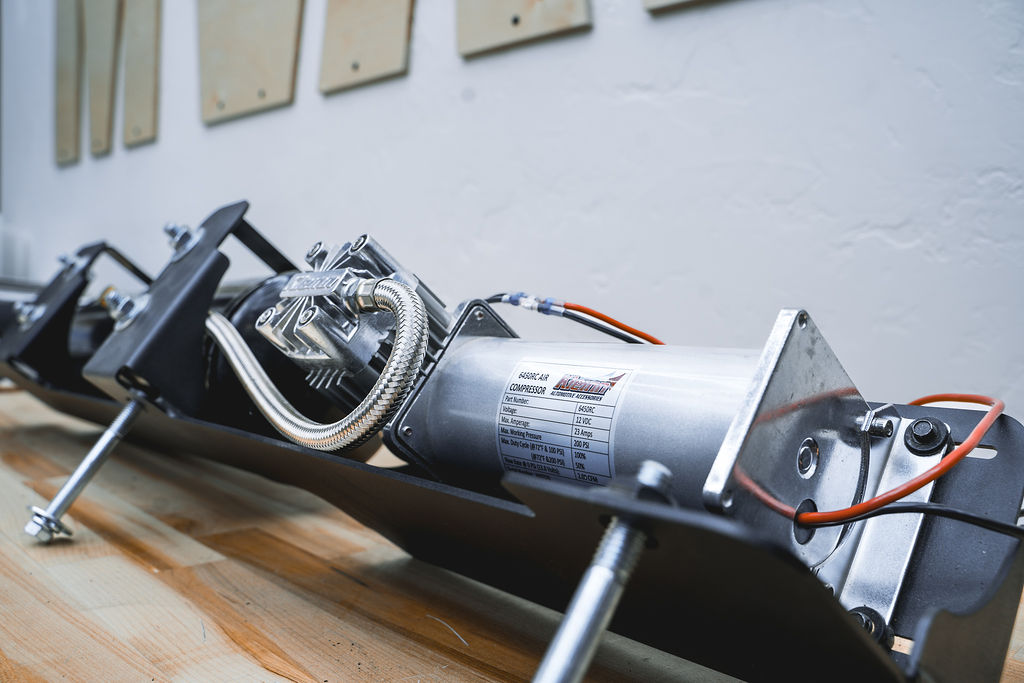 Kleinn Air Compressor
Kleinn Air Compressor ensures security for your adventuring in the wilderness.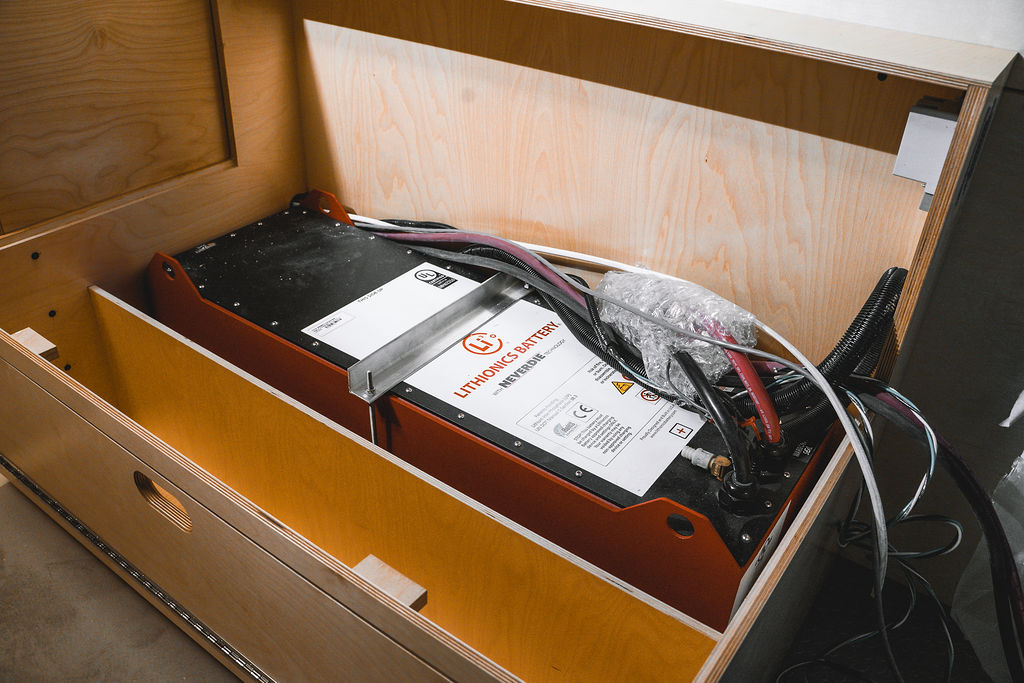 UL listed Lithium-ion Battery
316 Amp Hour Lithium Battery By Lithionics
TO FIND OUT MORE CALL OR EMAIL US TODAY