Find All of our past Builds here
If you like one check and see if its available for purchase or we can replicate a build on one of our available chassis
Click here to see our Available vans
Premium 144 4×4 Terra Build
A Precision-Crafted Vehicle for Unforgettable Journeys
Sierra Tag-Along "the silver"
This all-new model hasn't sacrificed any elements to accommodate this extra seat. The seat also happens to be more comfortable than the standard sprinter seat. Scheel-Mann seats are one of the leaders in vehicle seating upgrades. With a seat like this, your friends won't be calling  "shotgun" anymore.
Sierra Tag-along with/ Premium Exterior Package
Go far and get completely off-grid with this conversion. We Have all of the exterior accessories to take you far from civilization. With our capable lithium system, you will never be without power, and our Split unit A/C system will keep you comfortable. Find out what makes this van one of our favorite builds.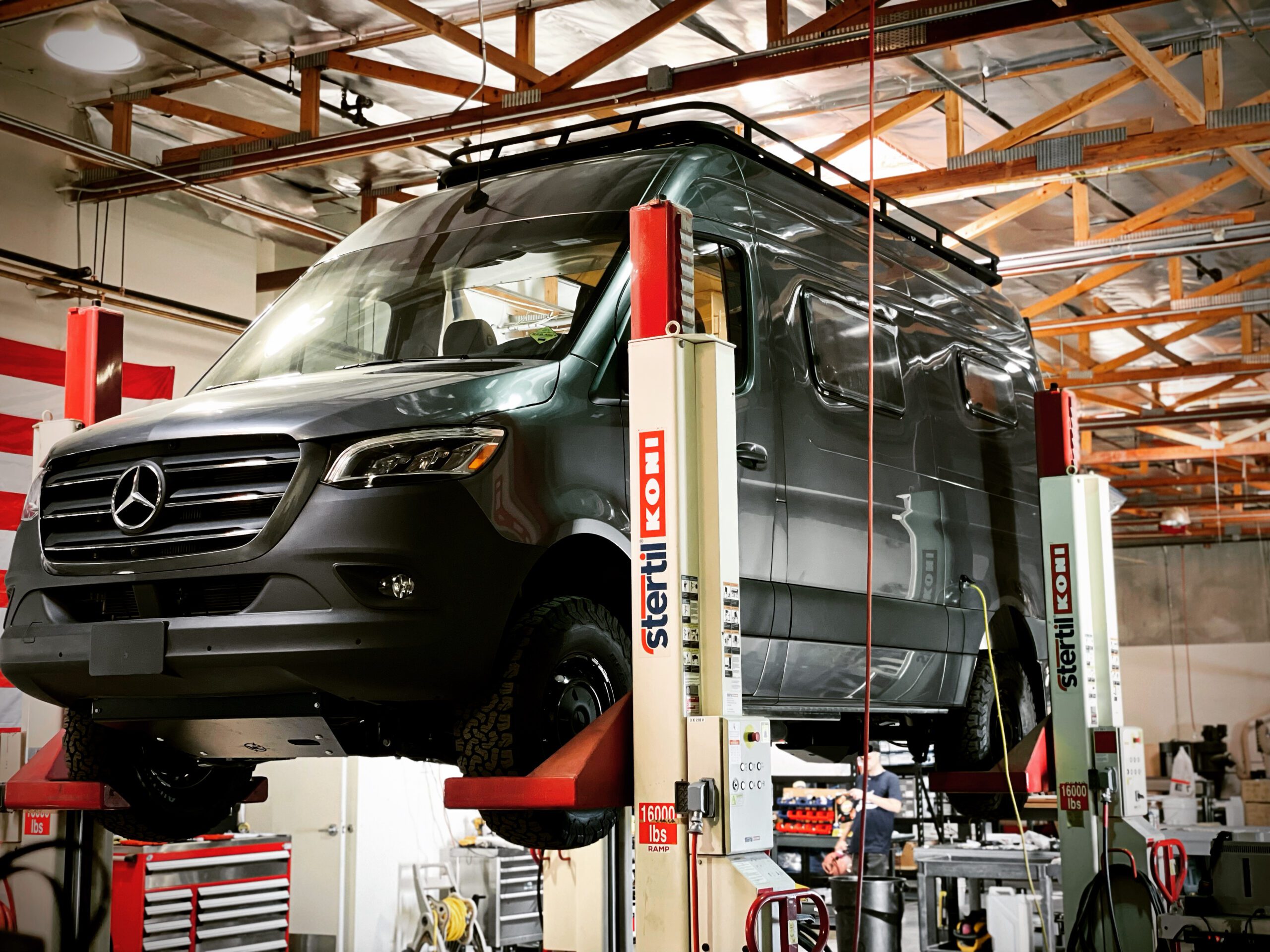 This van has been on some serious adventures. Outfitted with every skid plate offered by Owlvans and a 4.3 Vancompass suspension, this van can go anywhere its owner wants.
This build includes all the luxuries of a 30ft RV. Tucked away in our modern design is a toilet, kitchen, shower, queen bed, and much more. Find out more on the build page.
Terra Premium "The Colorado"
This build has all of our premium packages plus an upgraded sound system and custom walnut butcher block counter tops.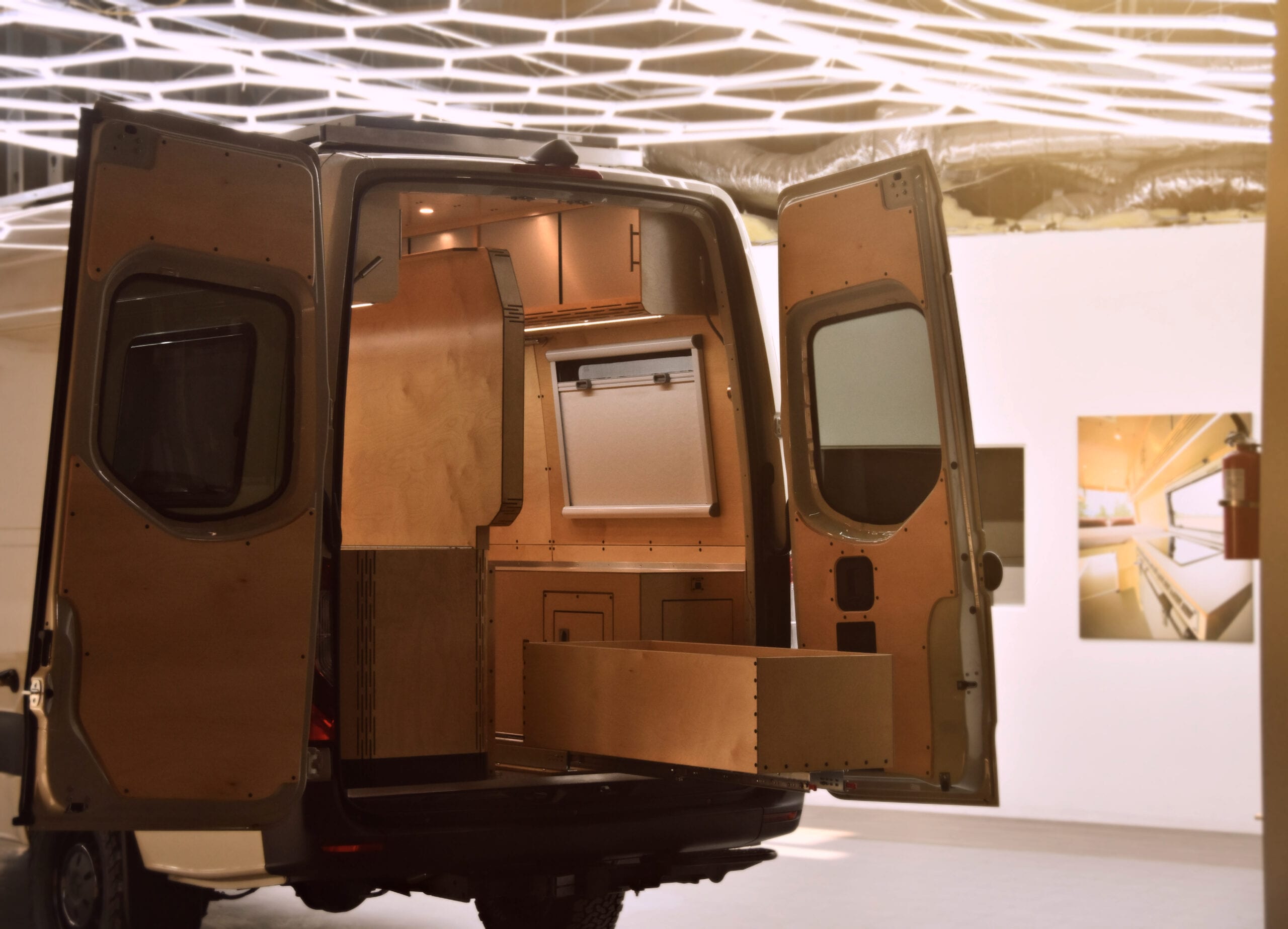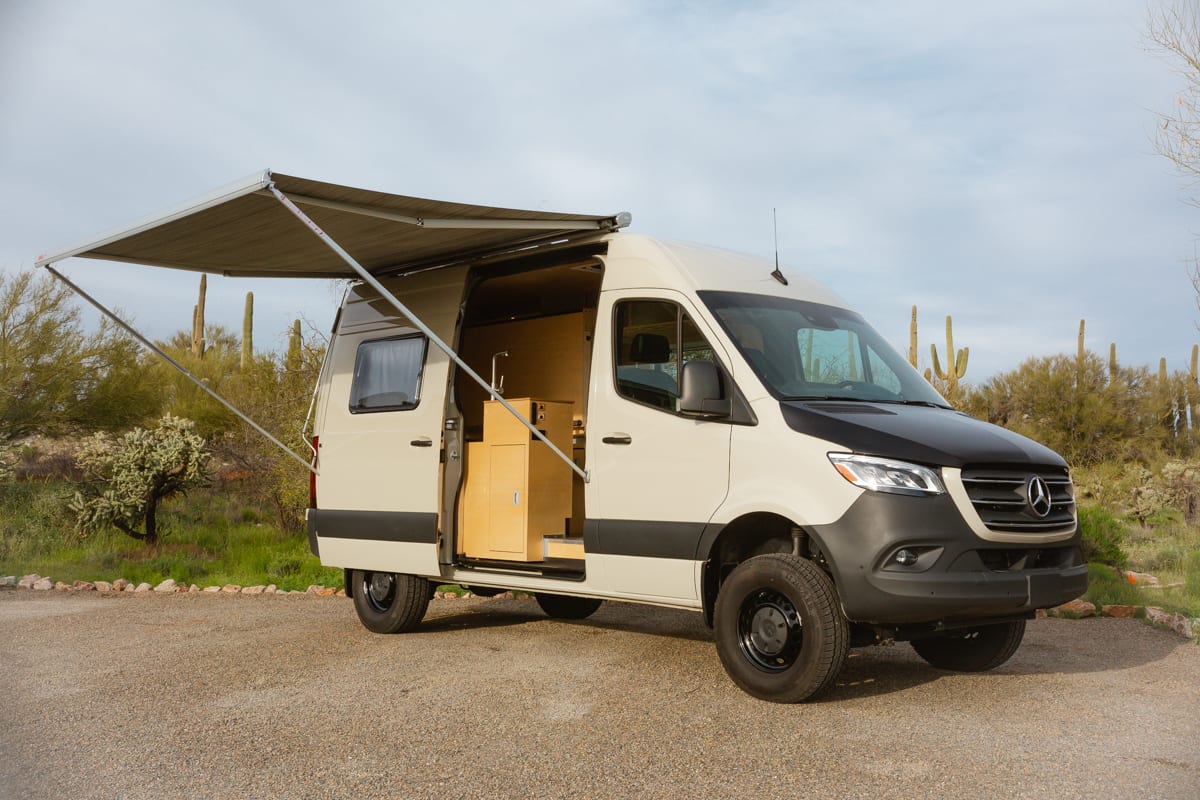 144 First gen Premium
This is the design that started it all. Many of the elements seen in this van we still implement today.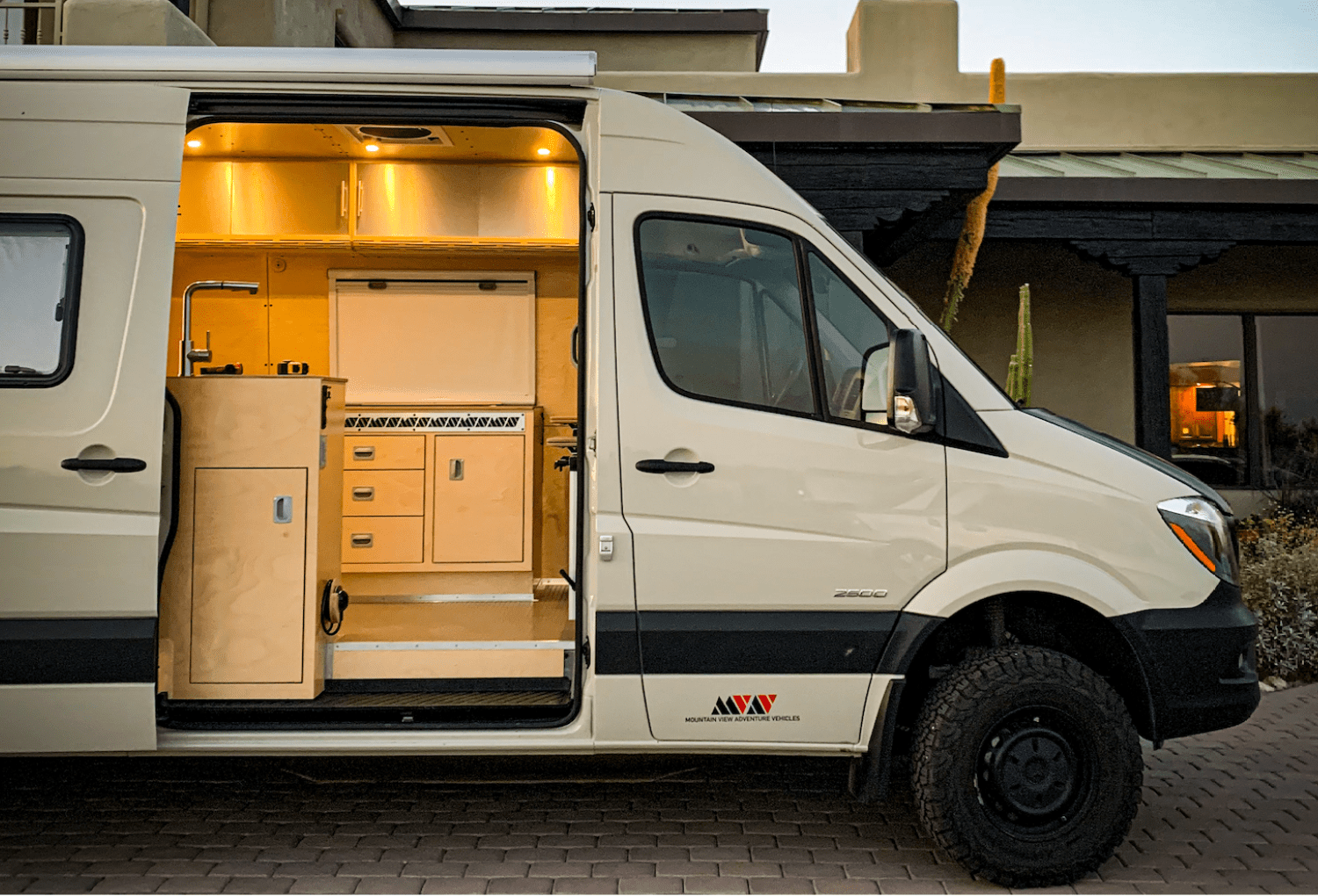 170 first gen Premium
Since this build, we have improved many features in our premium vans. This van is still an incredibly capable and beautiful Sprinter.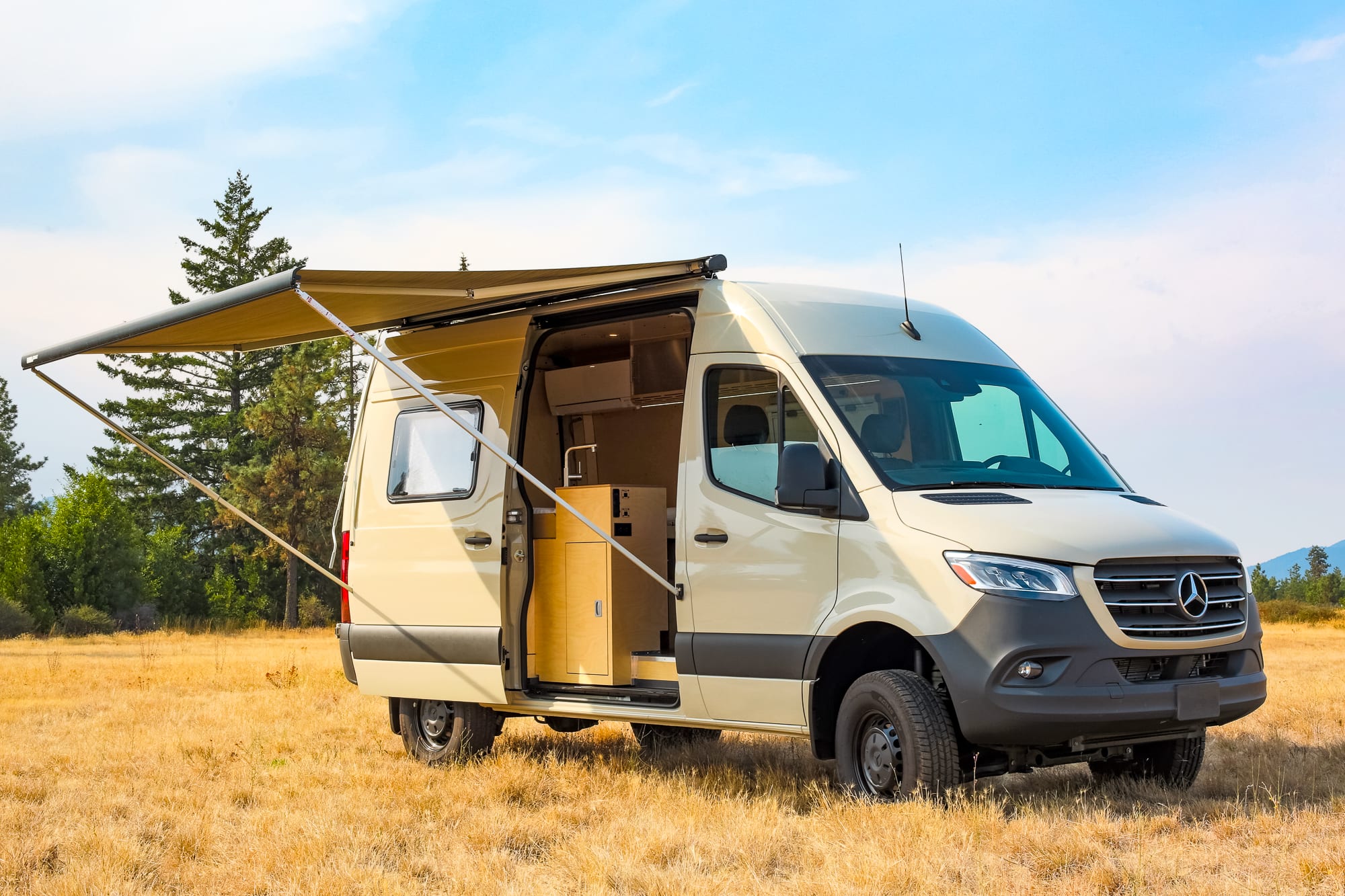 144 First Gen Premium improved
Our company is always improving. See some beautiful photos of this build during one of our photoshoots in Oregon.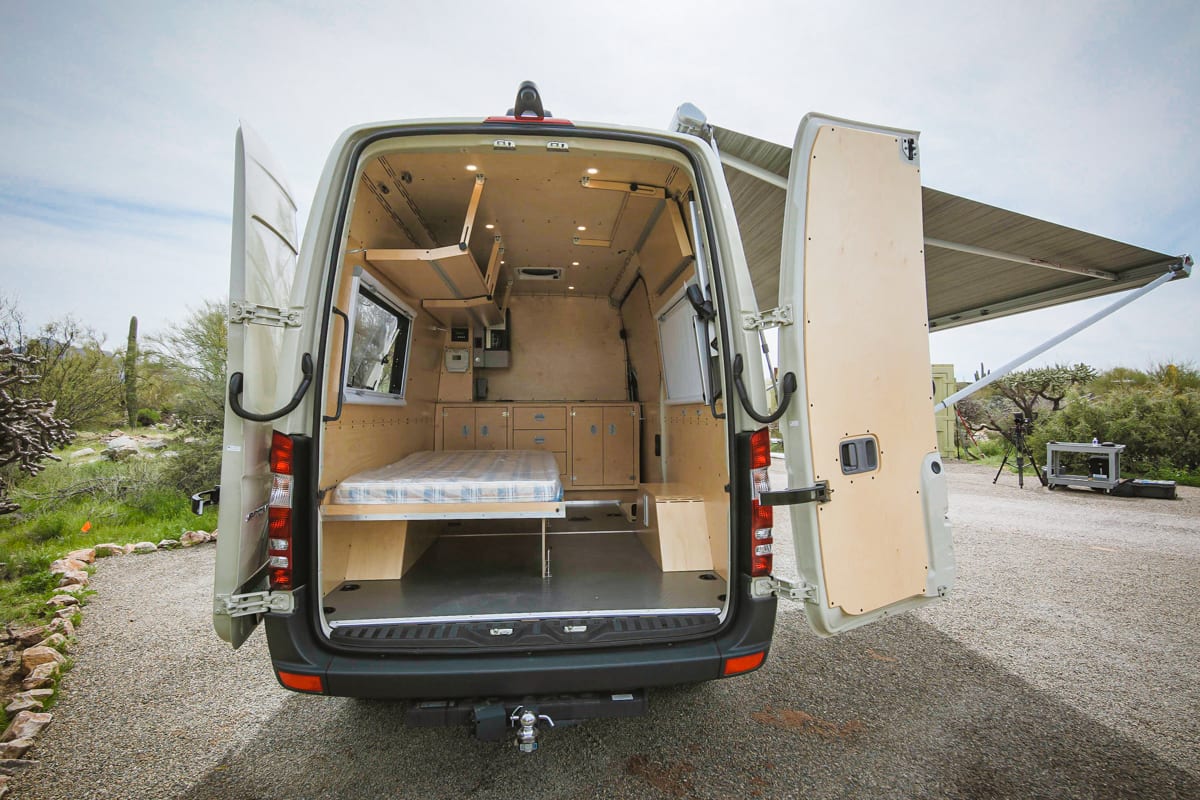 Single Sleeper Minimalist
Equiped with solar, electrical, 15 gallons of water, kitchen, and plenty of space for all of your gear.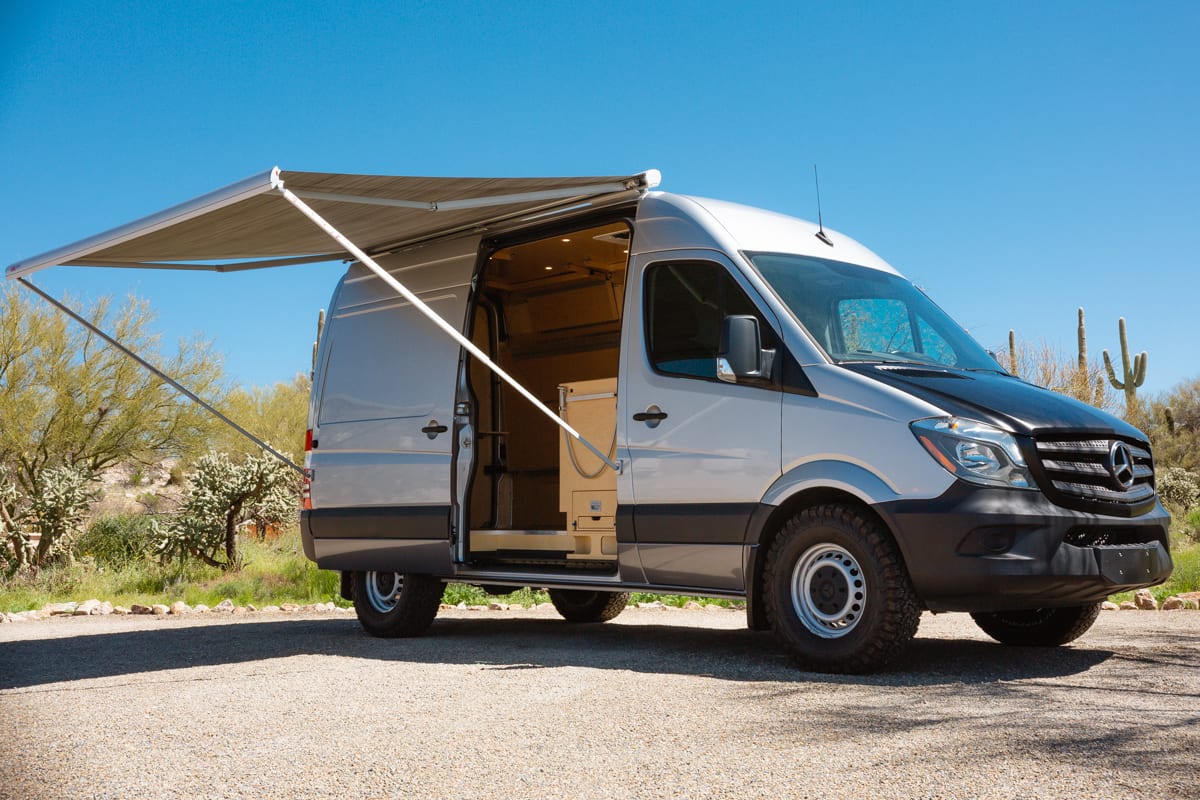 Queen bed silver minimalist
With all the features of an MVAV Minimalist and a folding queen bed this a great van for weekend bike races or an over night trip to the mountains.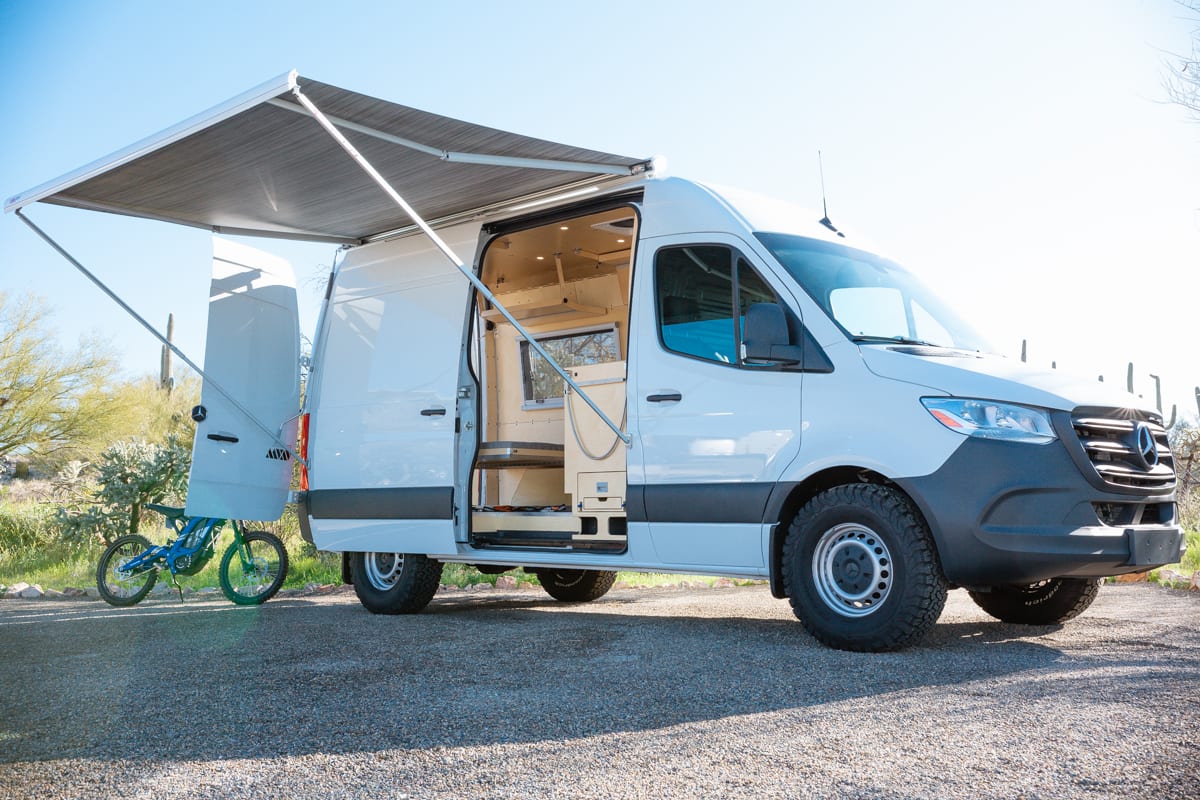 Queen Bed White Minimalist
Identical to the silver minimalist this build design is ready for any adventure.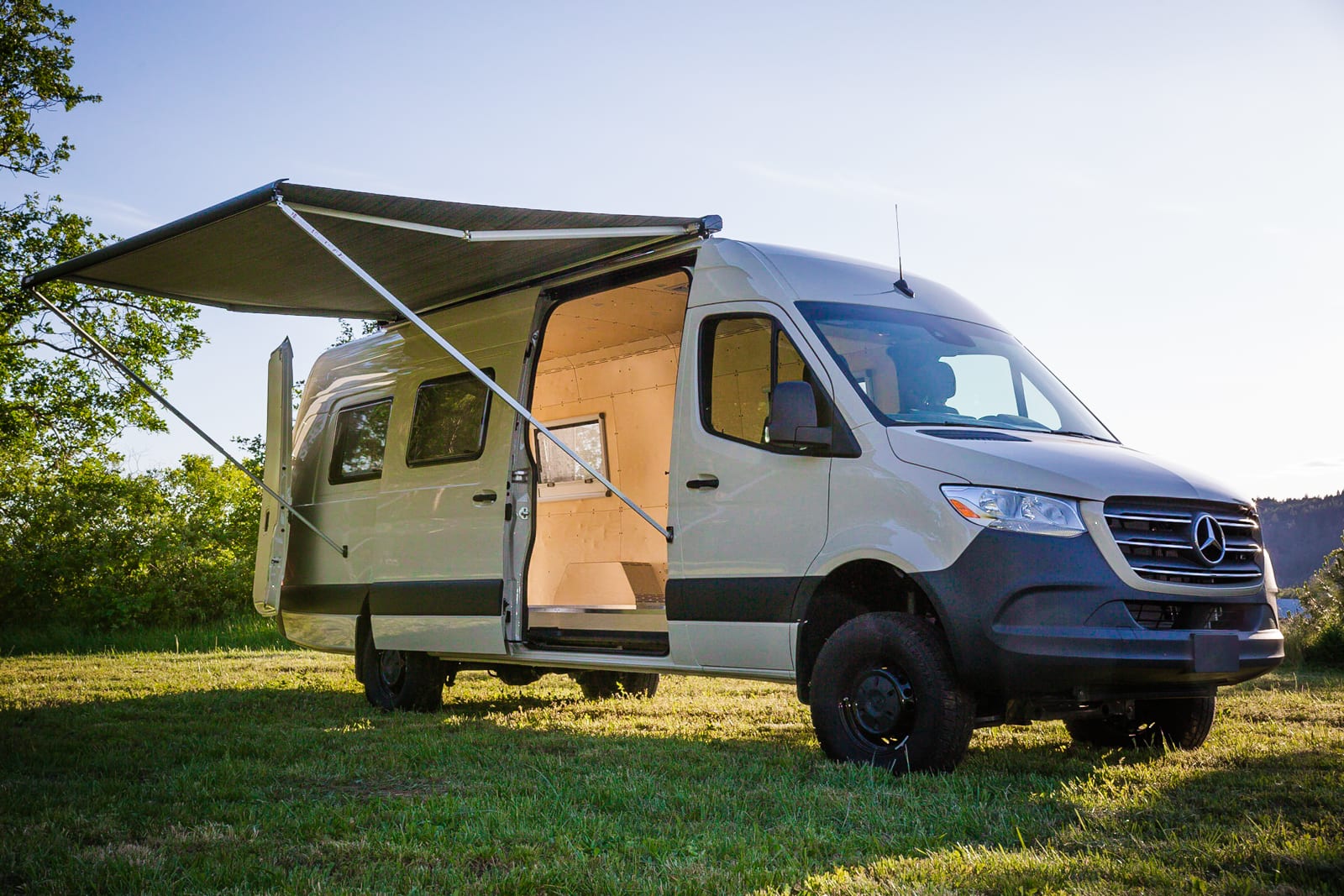 170 Extended D.I.Y
Our D.I.Y Package is for those ready to build out their van and need alittle help with the tedious parts.
144 Bule D.I.Y
This package includes paneling, insulation, solar, pre-wiring, ceiling lights, flooring, a Fiamma awning, and a rooftop exhaust/fan.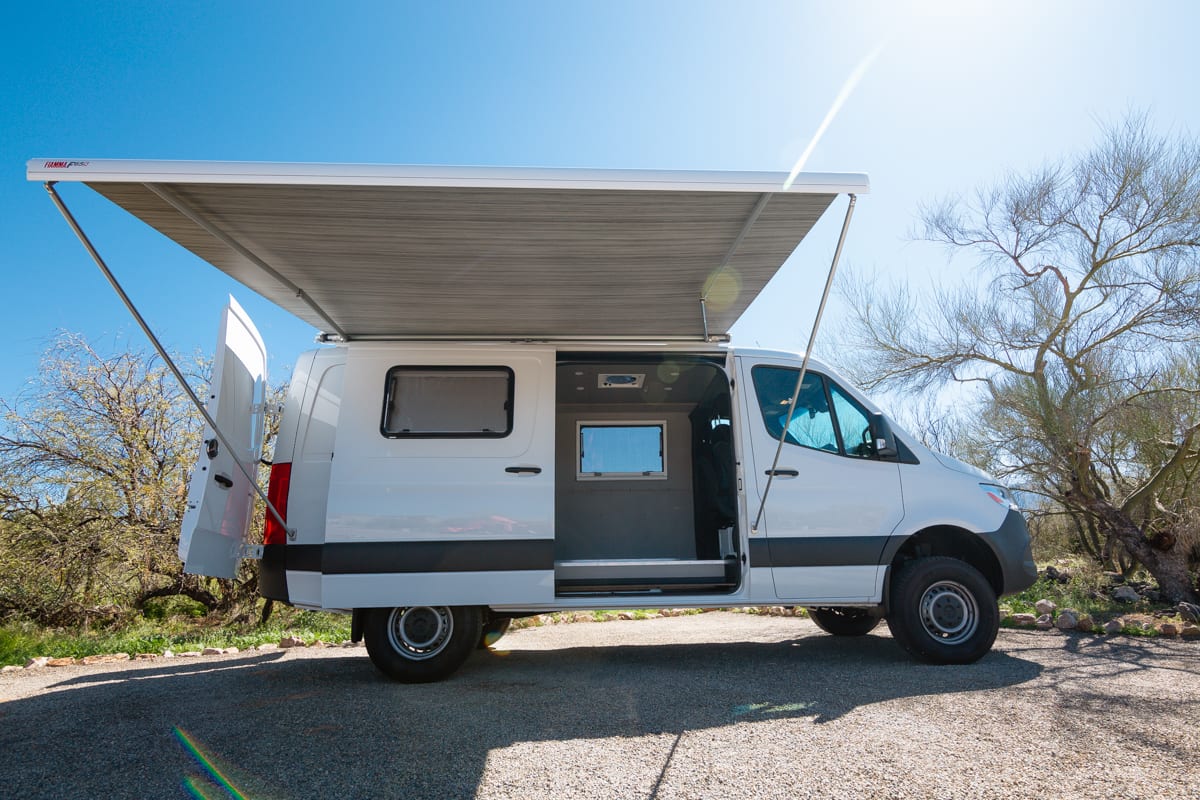 144 Short Roof D.I.Y
The perfect start for a simple build.