The all new
2023 Tag-Along Model
Need room for a third wheel? 
This all new model hasn't sacrificed any elements to accommodate this extra seat. The seat also happens to be more comfortable than the standard sprinter seat. Scheel-Mann seats is one of the leaders in vehicle seating upgrades. With a seat like this your friends wont be calling "shotgun" anymore. 
Our newest 170 model features every luxury of a standard 30ft RV
Queen Bed
Flushable toilet with 28 gallons of black water
32 gallons of Fresh Water
Shower System
Lithium Ion Battery System
12,000 BTU Heating & Cooling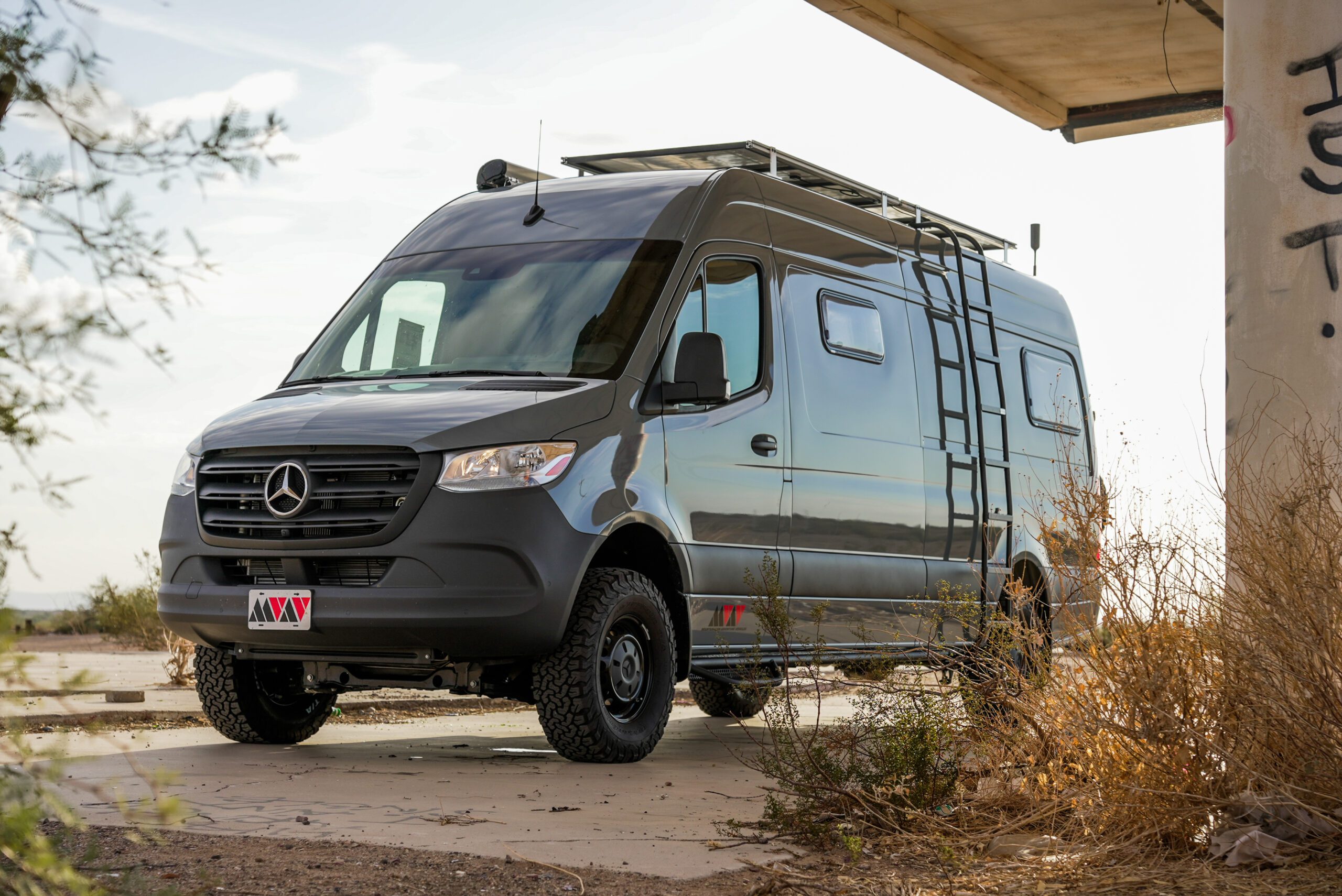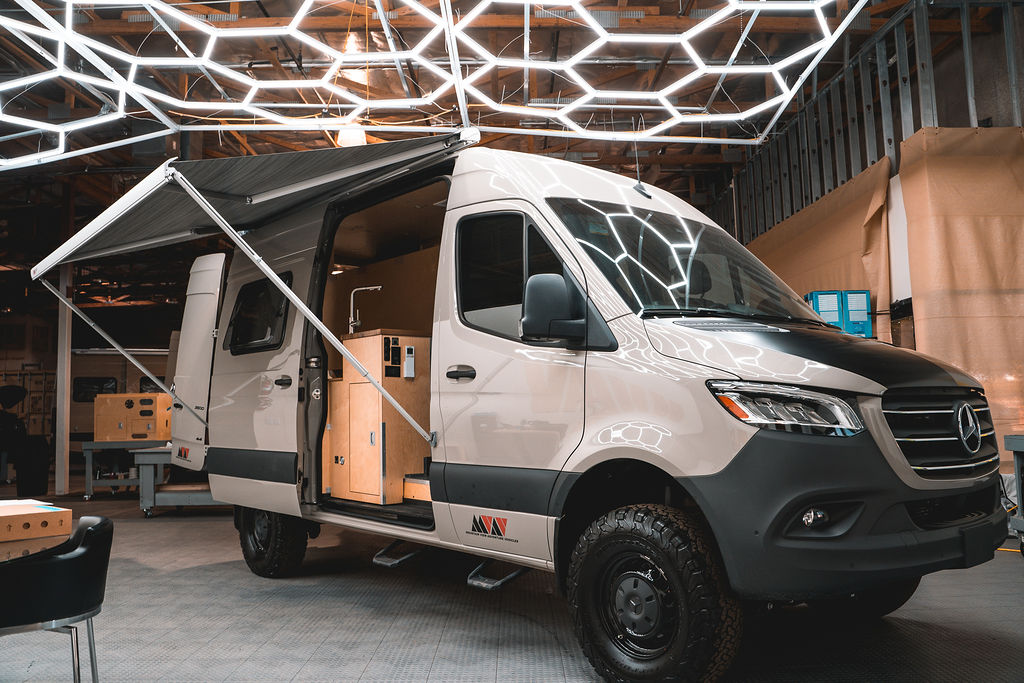 The wheelbase of the 144 sprinter chassis makes this the ideal trekking vehicle. All the adventuring necessities are built into this vehicle.
Queen Bed
32 Gallons of Fresh Water
Shower System
Lithium Ion Battery System 
12,000 BTU A/C and Heating
This is where the premium models started. We built 5 identical 144 vans which put us in a whole other class of VanLife building. These were the pride and joy of MVAV in 2020 and early 2021. These vans have be incredibly reliable and have been a durable companion for their owners.
This Van was made for a wonderful woman that has spent the better part of 2021 & 2022 visiting family and Birdwatching around the country.  
Our D.I.Y models have been quite the hit and this is one of our favorites because of the rarity of the extended chassis. This van has an extra 13 inches to the rear. 
Ask us about our 170 extended inventory.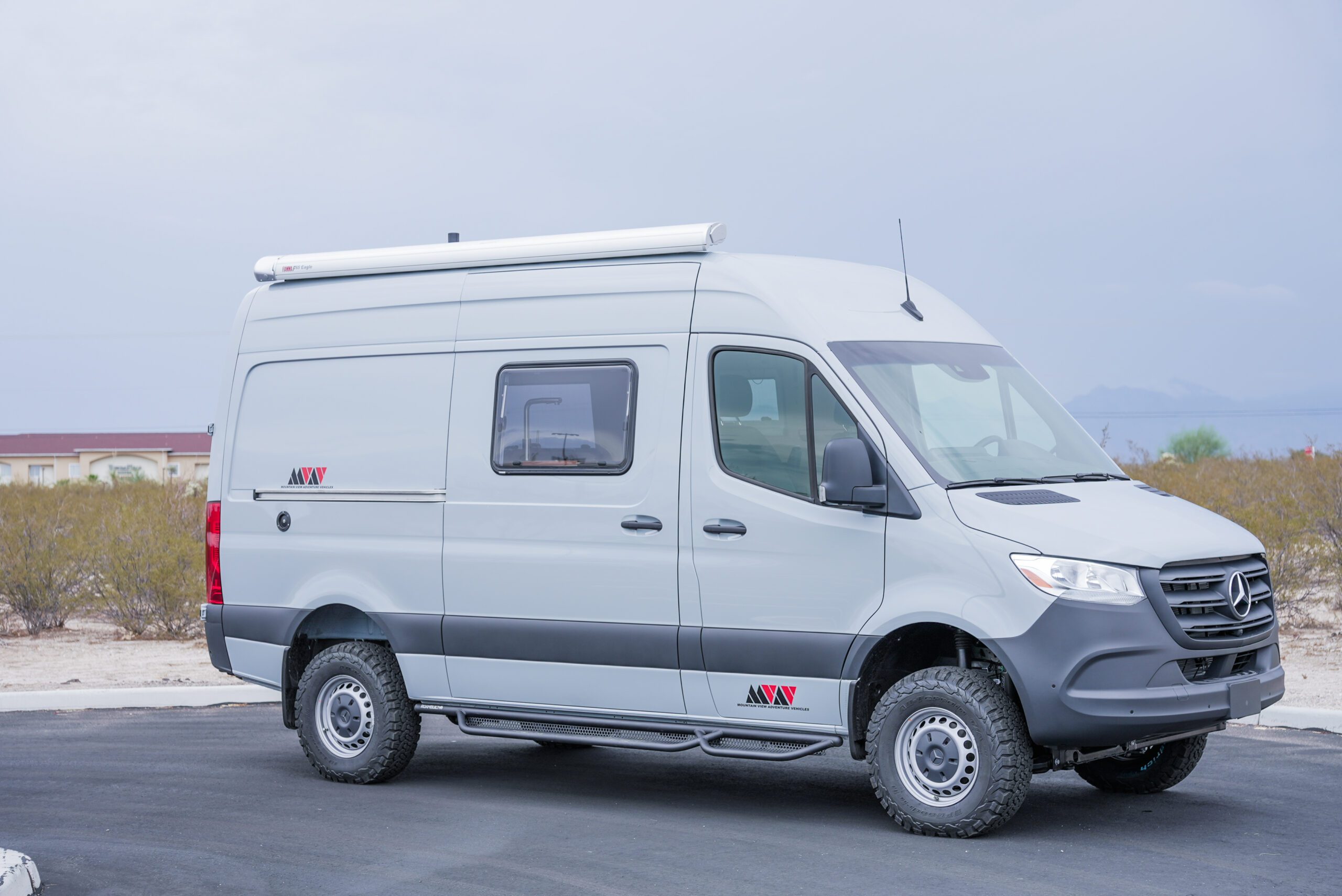 This van was brought to us as a blank canvas and we turned it in to a couple's second home. 
These two vans were our first 170 premiums. They became a hit because of how spacious the layout was and the folding bed made it possible to fit a dirt bike or up to 4 bicycles in the aisle.
Our newer 170 build have even more features than before and you can find all of that info by clicking the button bellow.