Welcome to MVAV
Tucson's leading custom vehicle upfitters
DESIGNED WITH PURPOSE AND STYLE
MOUNTAIN VIEW ADVENTURE VEHICLES
We are experts in crafting top-notch 4×4 Sprinter van campers for off-grid exploration. Our vans feature advanced Lithium Ion batteries, solar power, and a 24-volt alternator for self-sustained energy. Experience the ultimate comfort with our exclusive mini-split A/C and heating systems.
Join us and experience the pinnacle of off-grid capabilities.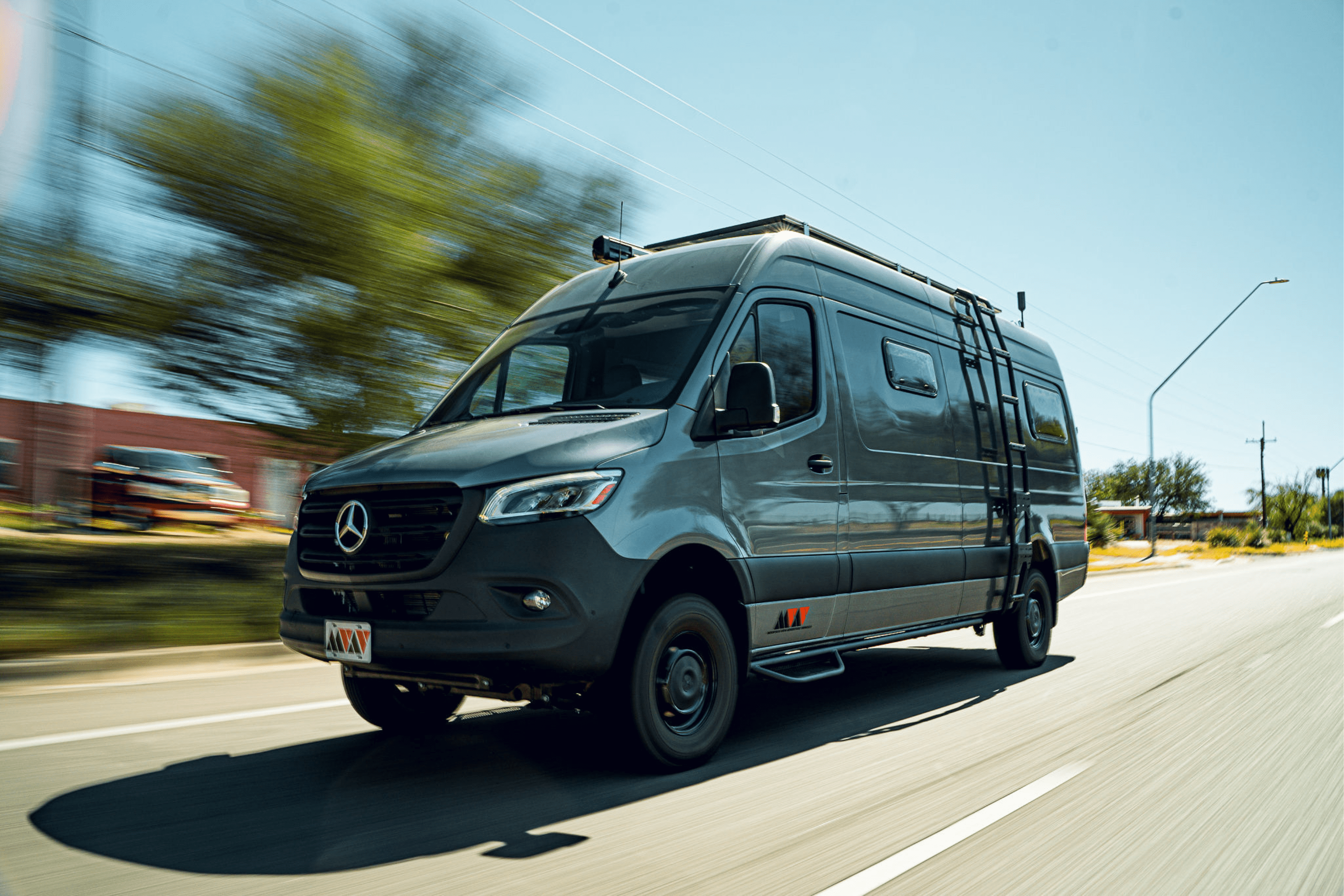 Discover all our available vehicles, built with exceptional off-road capabilities, cutting-edge technology, and premium features for an unforgettable adventure.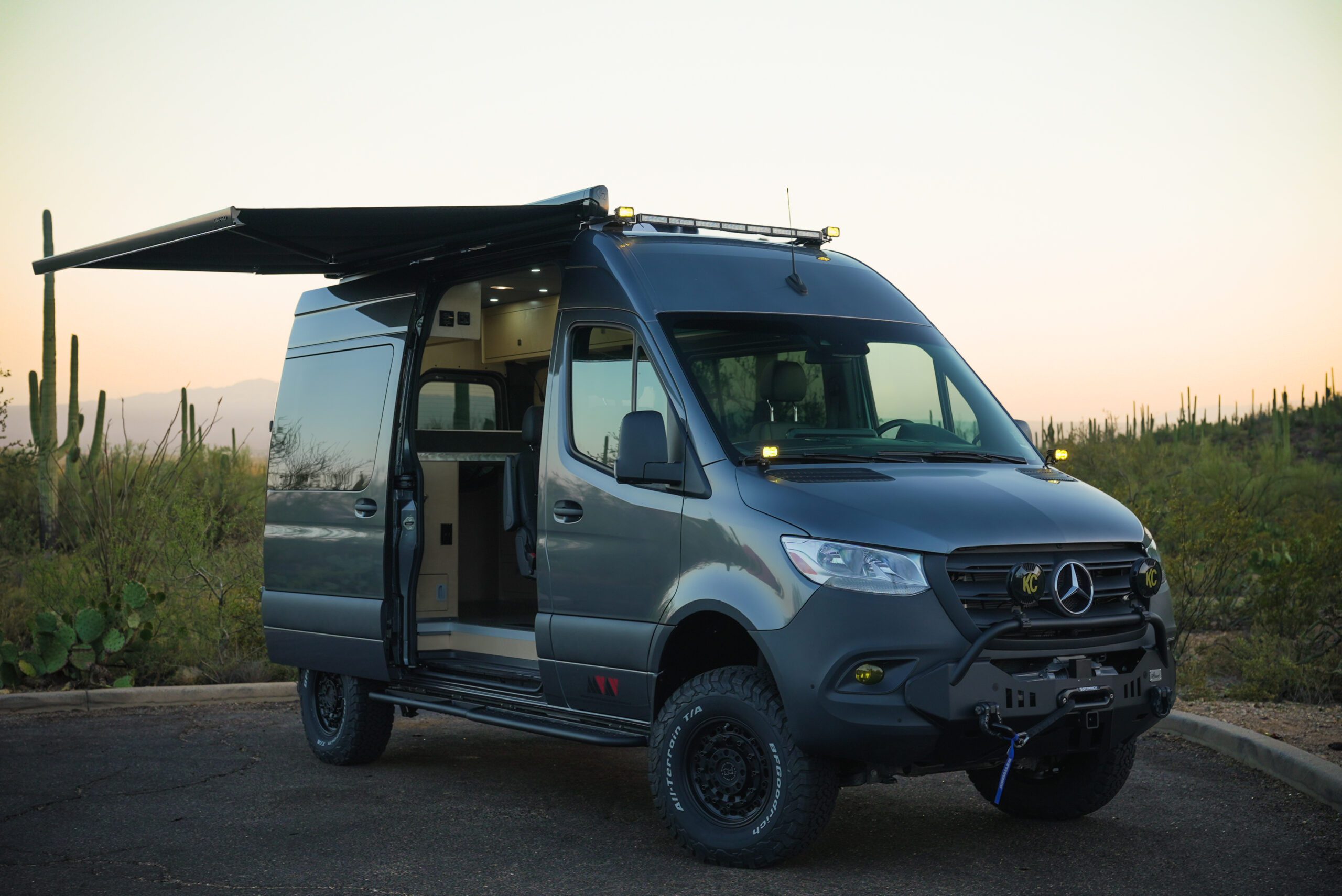 From custom campers to tailored builds for any business, we bring your unique vehicle ideas to life with our expert craftsmanship and versatility.
Maximize your van adventures with our 170″-wheel base design. Equipped with a convenient onboard flushable toilet, dual-mounted solar panels, and a massive battery bank, you'll have everything you need for seamless off-grid living.
The perfect RV for weekend getaways or adventures to the most remote locations.
The 144″ wheelbase and the 4×4 clearance makes this van perfect for off-roading.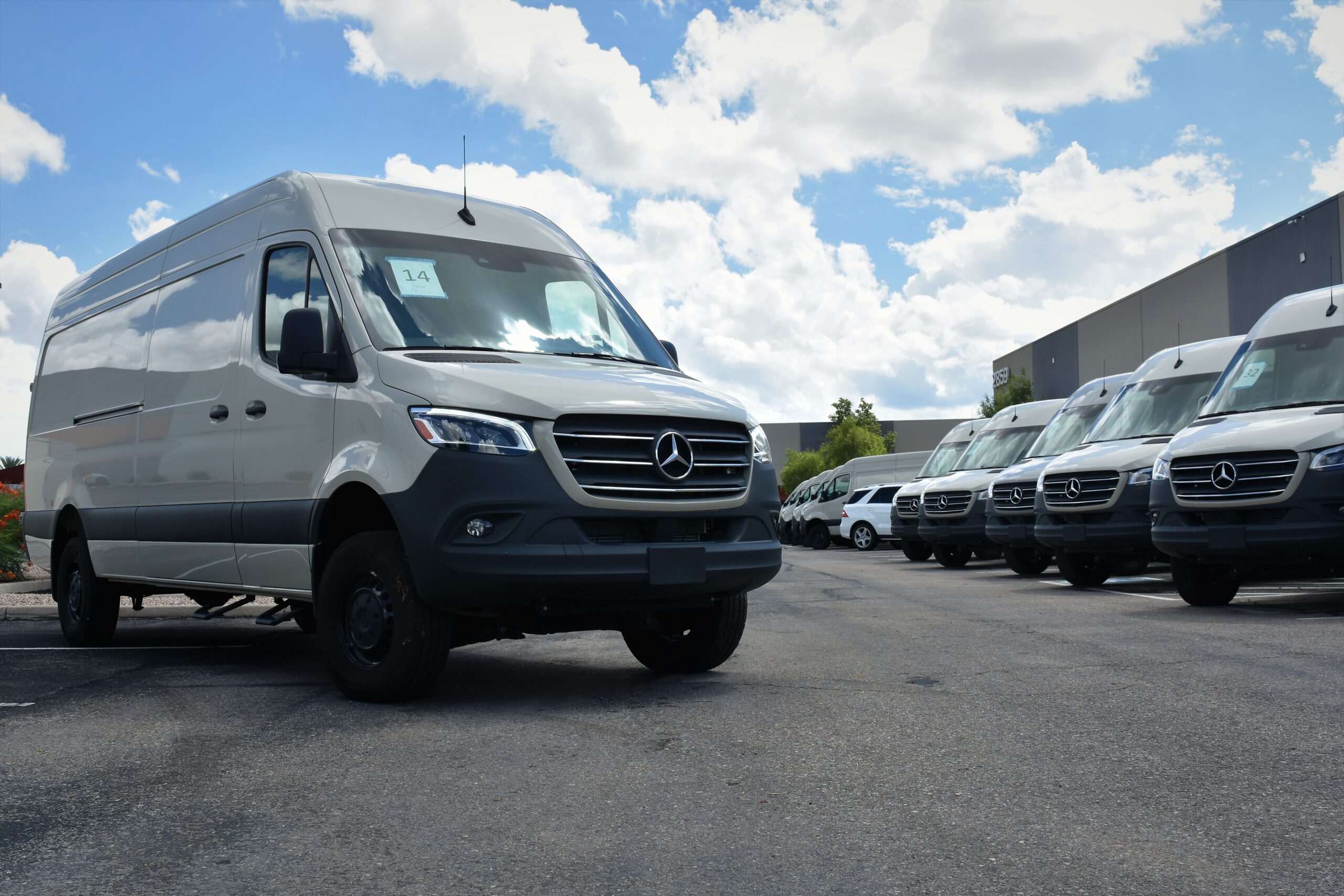 Looking for a sprinter today?
Our Company takes pride in our extensive Sprinter van inventory. We have a wide selection of new 4×4 and AWD Sprinters, including prebuilt models. Call us or email to find your perfect adventure vehicle.
We're also excited to announce that we have new vehicles chassis in development, set to be unveiled in 2024. If you'd like a sneak peek, we'd be happy to show you.
questions?  Message us and we will get back to you with all of the MVAV info. Greg Conser and his team at Mountain View Adventure Vehicles are enthusiasts through and through – No stone is left unturned in their pursuit of the ultimate off grid van and we are proud to carry them on our showroom floor.
Adrian Schumacher
Mercedes-Benz of Tucson