Welcome To MVAV
LUXURY 4X4 CONVERSIONS
DESIGNED WITH PURPOSE AND STYLE
MOUNTAIN VIEW ADVENTURE VEHICLES
4×4 SPRINTER VAN CONVERSIONS
Check out our two model styles for the legendary 144 & 170 Mercedes-Benz Sprinter chassis
Get the most out of your van adventures with our 170″-wheel base design. With the onboard flushable toilet, dual-mounted solar panels, and massive battery bank you'll be set for off-grid living.
The perfect RV for weekend getaways or adventurers ready to go to the most remote locations.
The 144″ wheelbase and the 4×4 clearance make this van perfect for off-roading.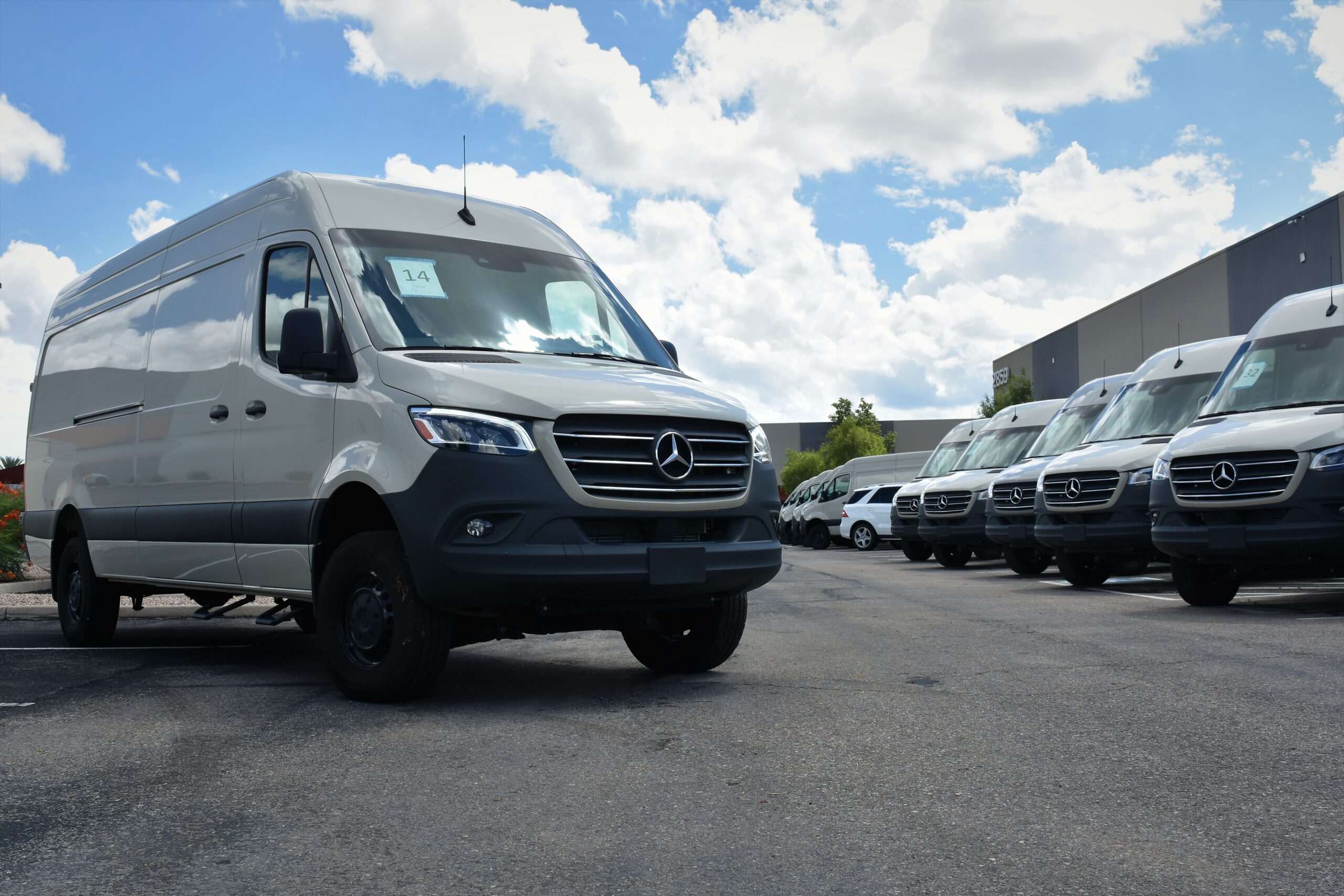 Looking for a sprinter today?
Our Company takes pride in our sprinter stock. We have a large collection of new 4×4 Sprinters in our inventory along with premade builds. Call or email to find your perfect adventure vehicle.
We also have some new vehicle chassis in the works ready to unveil in 2024. If you'd like a sneak peek we would be thrilled to show you. Greg Conser and his team at Mountain View Adventure Vehicles are enthusiasts through and through – No stone is left unturned in their pursuit of the ultimate off grid van and we are proud to carry them on our showroom floor.
Adrian Schumacher
Mercedes-Benz of Tucson