2020 Premium Tera 144 4×4
BUILT FOR ALL YOUR ADVENTURE NEEDS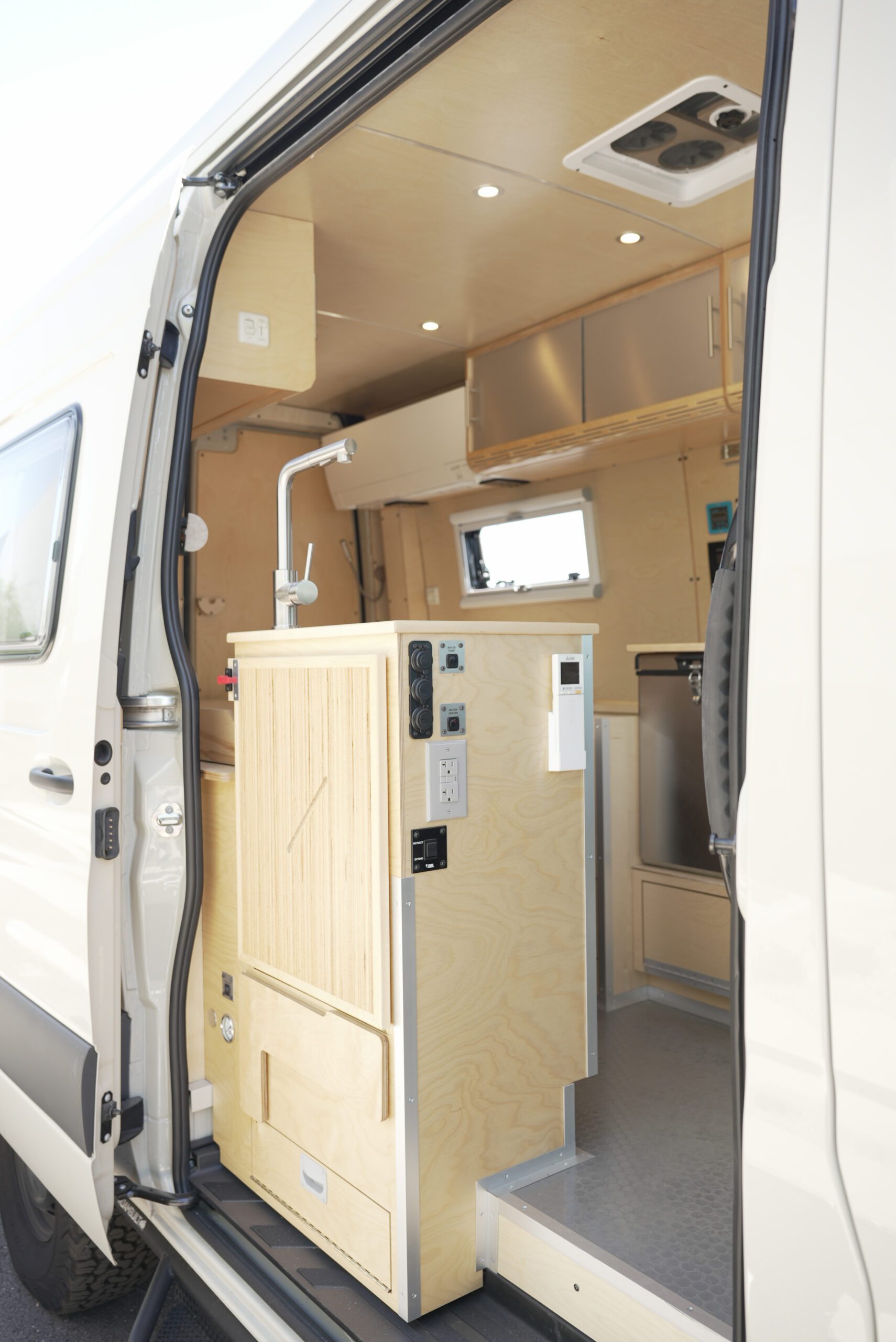 Mercedes Specs
| | |
| --- | --- |
| 2022 Sprinter 170 | 4×4 |
| 6cyl Turbo Diesel | Blue Grey |
| 5000lb Tow Capacity | 5-year Extended warranty |
Exterior Modifications
| | |
| --- | --- |
| BF Goodrich K02 All-Terrain Tires | Van Compass Stage 3 Suspension Upgrade |
| 360 Watt Solar panel | Owl Vans Tire Carrier |
| Flatline Co. Side ladder | Roam Built Side steps |
| Electric Awning | WeBoost  Cell Booster |
interior Amenities
| | |
| --- | --- |
| 32 gal Fresh Water | 1.5 gal Water Heater |
| Rear Outdoor shower system | Stainless Steel Sink |
| 5 gal of Grey Water Storage Tank | 96 Quart Dual Zone Fridge/Freezer |
| Mini-Split A/C & Heating System | Dimmable LED Lighting |
| 24 Volt Electrical System | 316 Amp Hour Lithionics Lithium Battery |
| 5000 Watts of Power | Hand built Cabinetry |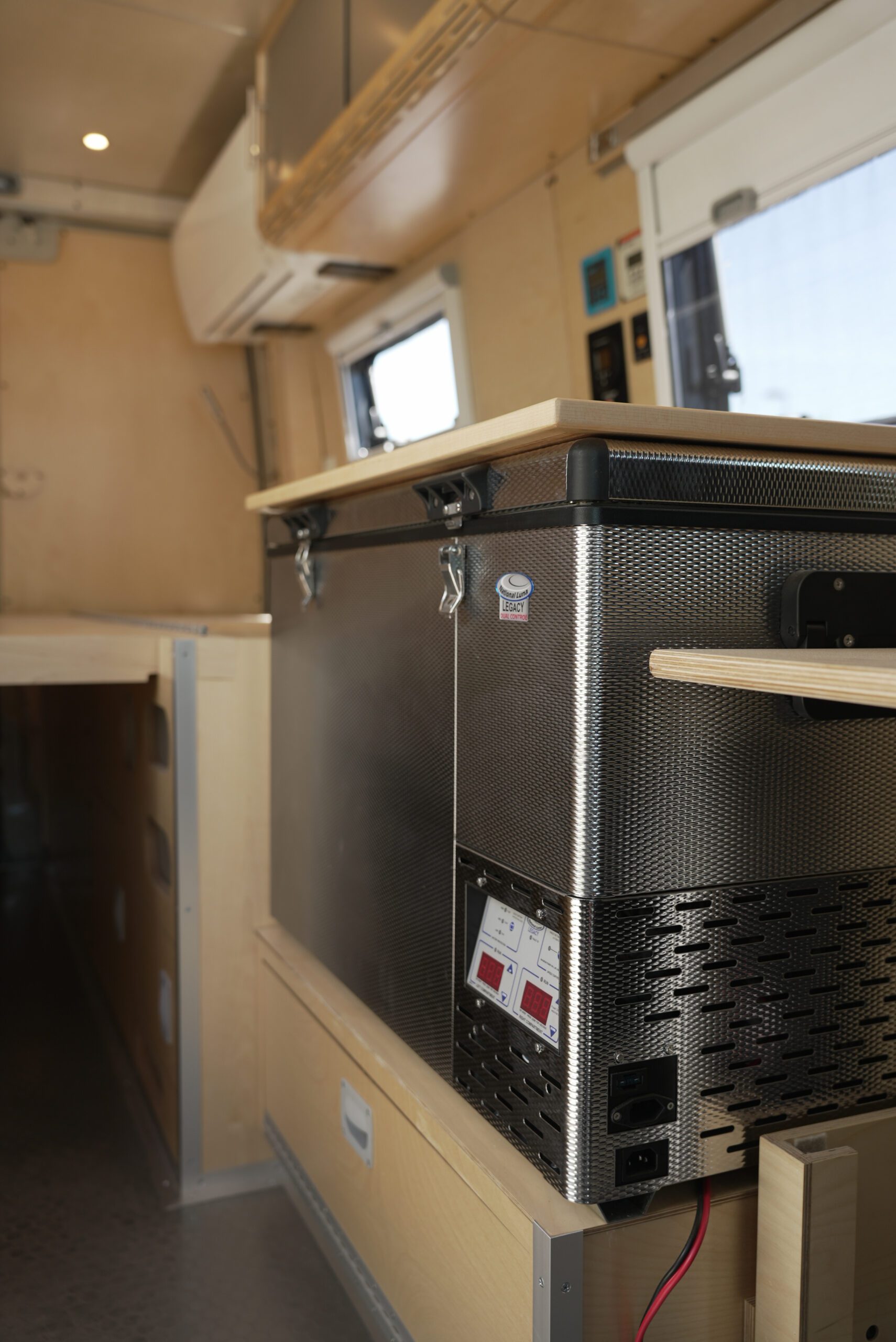 SnoMaster 96 Fridge/Freezer
This van has equipped the LP96 Fridge/Freezer by Snomaster. This Fridge is incredibly energy efficient and has room for all your culinary needs.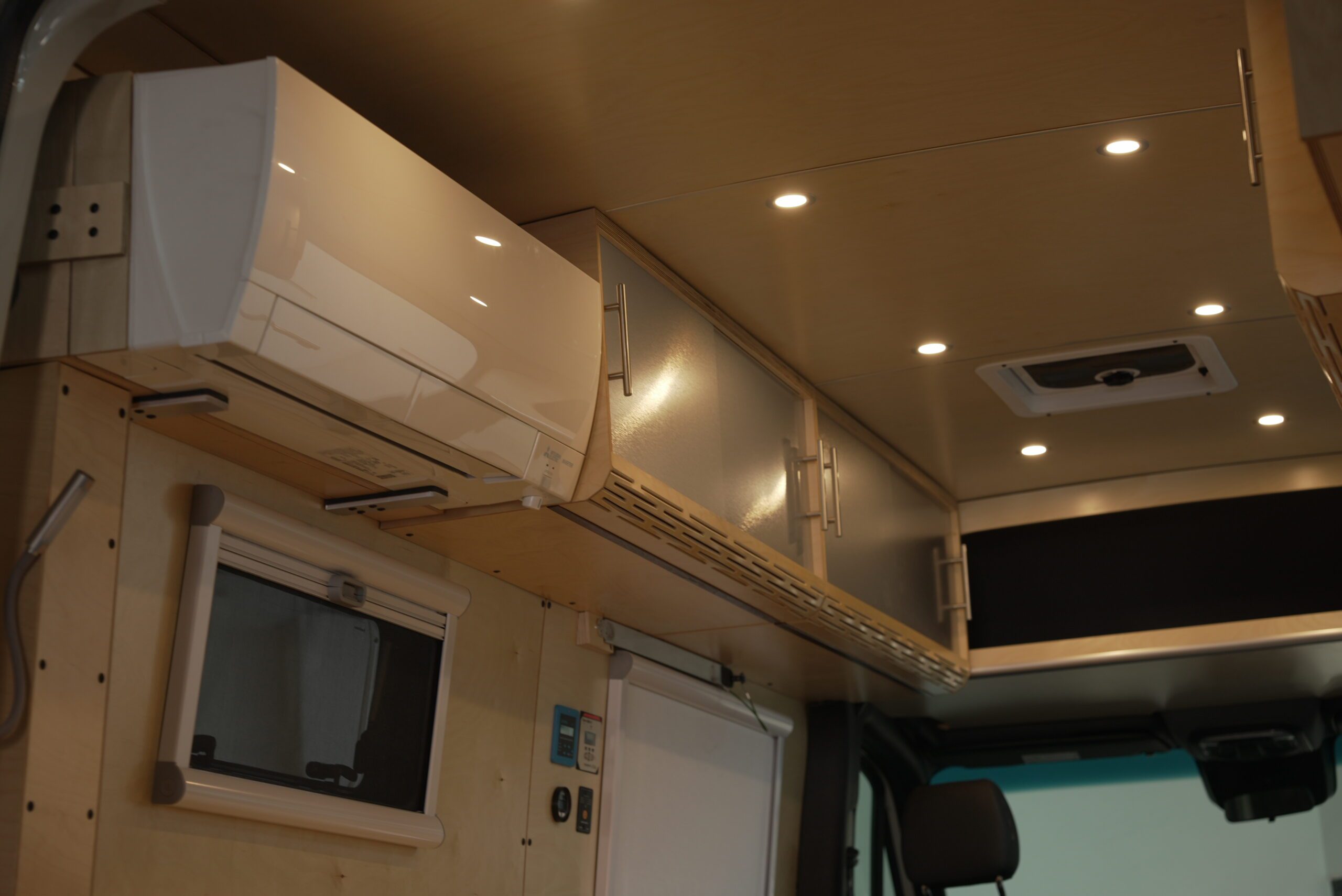 Mitsubishi Split unit A/C & Heating
Experience year-round comfort, from the scorching heat of Tucson, Arizona to the freezing Arctic Circle, with our Split Unit Air Conditioning & Heating system.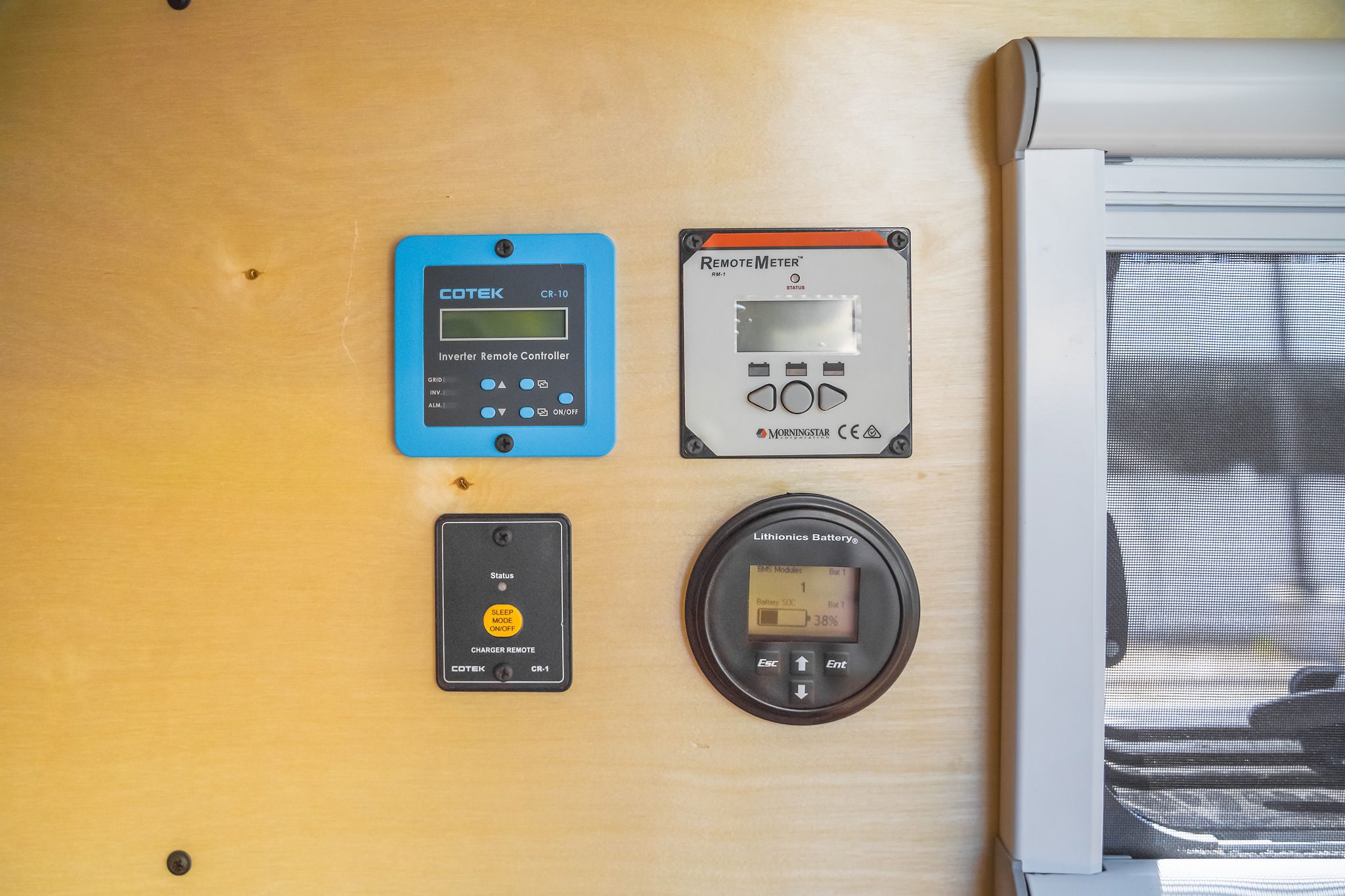 OUR LITHIUM ELECTRICAL SYSTEM
With 5000 watts of power youlld be able to run your heating, A/C, Hot water, and any other accessories through rain or shine. We have added a Secondary Alternator to provide power to your system even if you are far off the grid.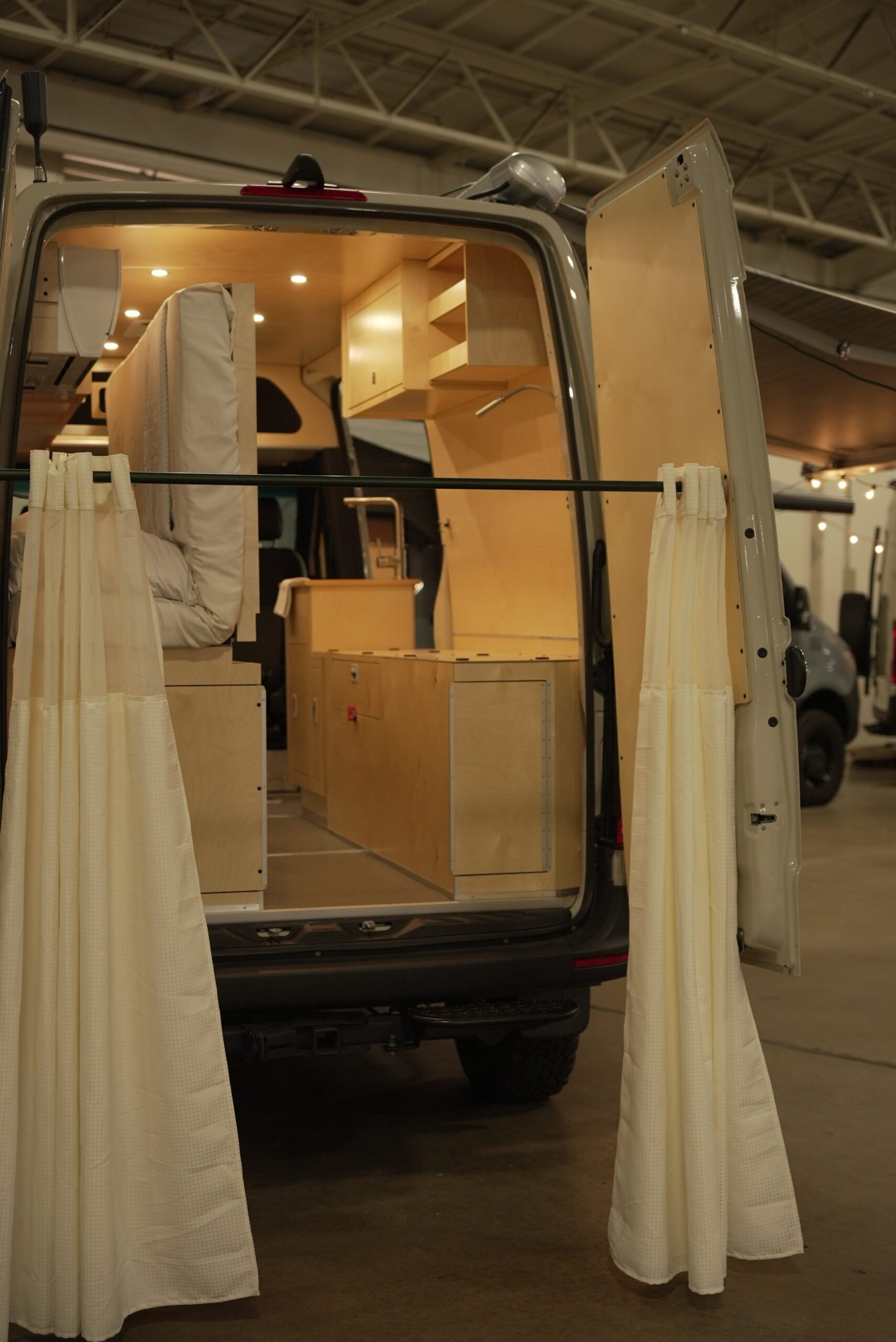 Folding Queen Bed
To keep the design acssesable and open we created this folding bed system. You can drive with this bed in its folded position to accomidate all sorts of adventure gear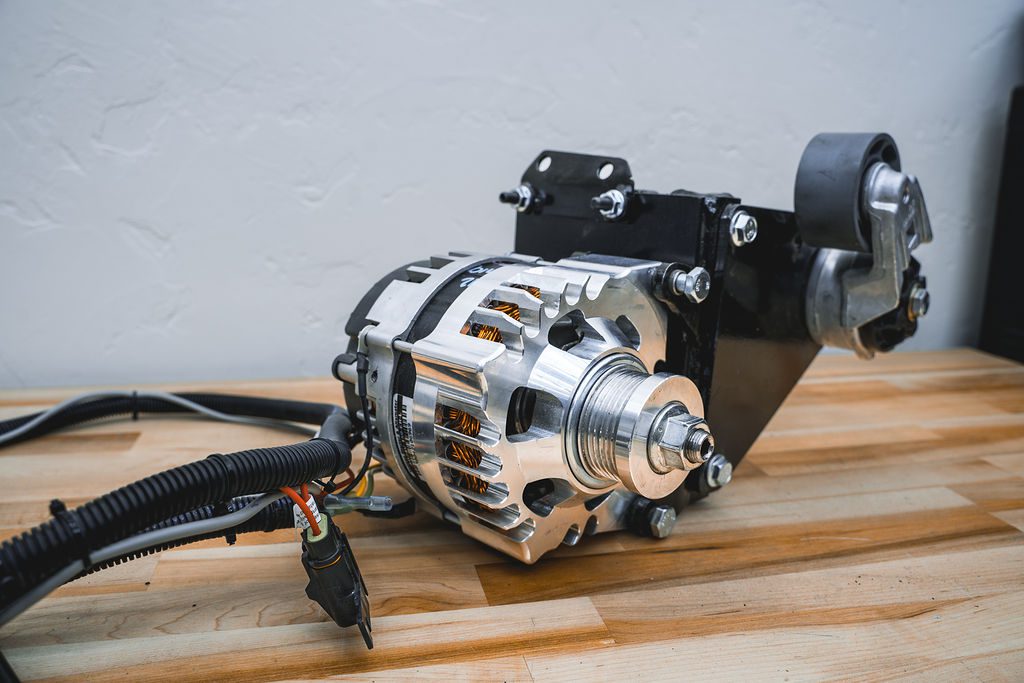 24 Volt Alternator
24-volt engine drive alternator manufactured by Nations Starter & Alternator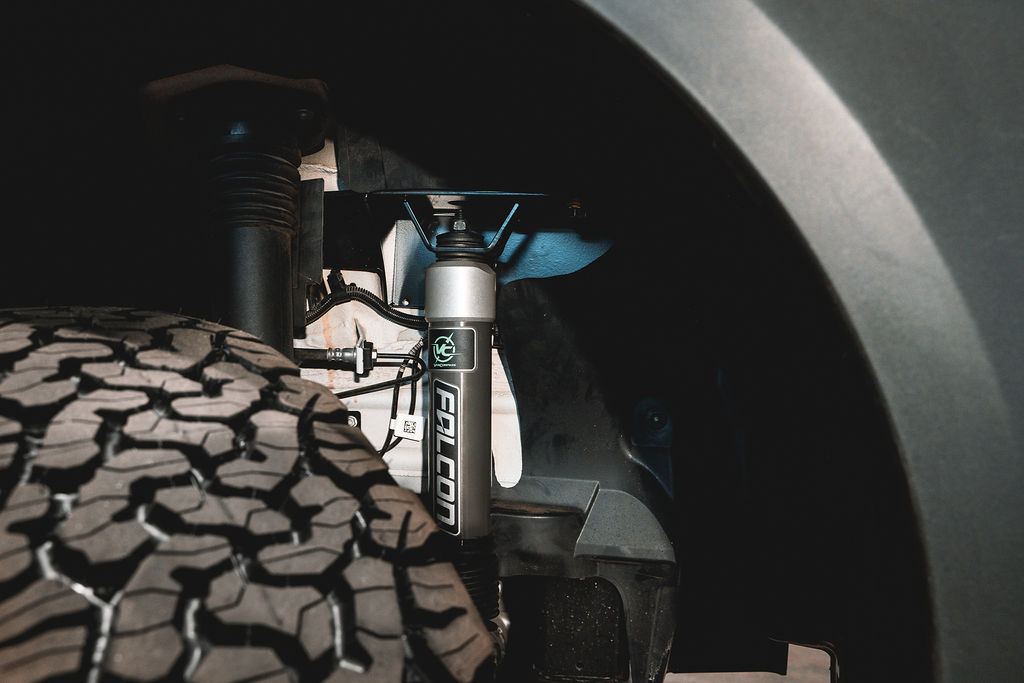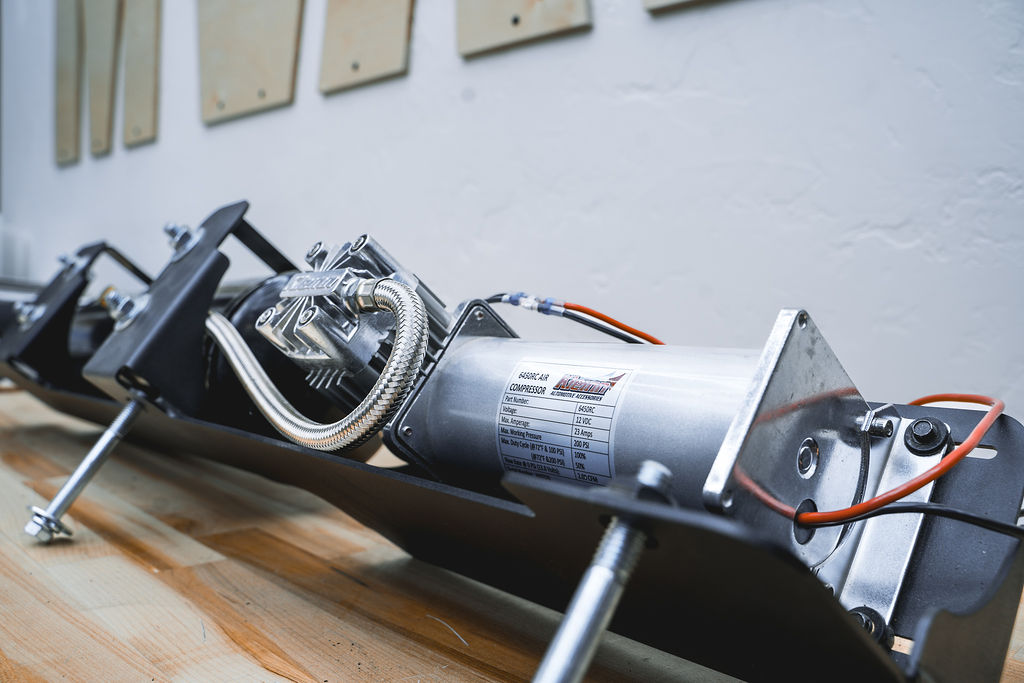 Kleinn Air Compressor
Kleinn Air Compressor ensures security for your adventuring in the wilderness.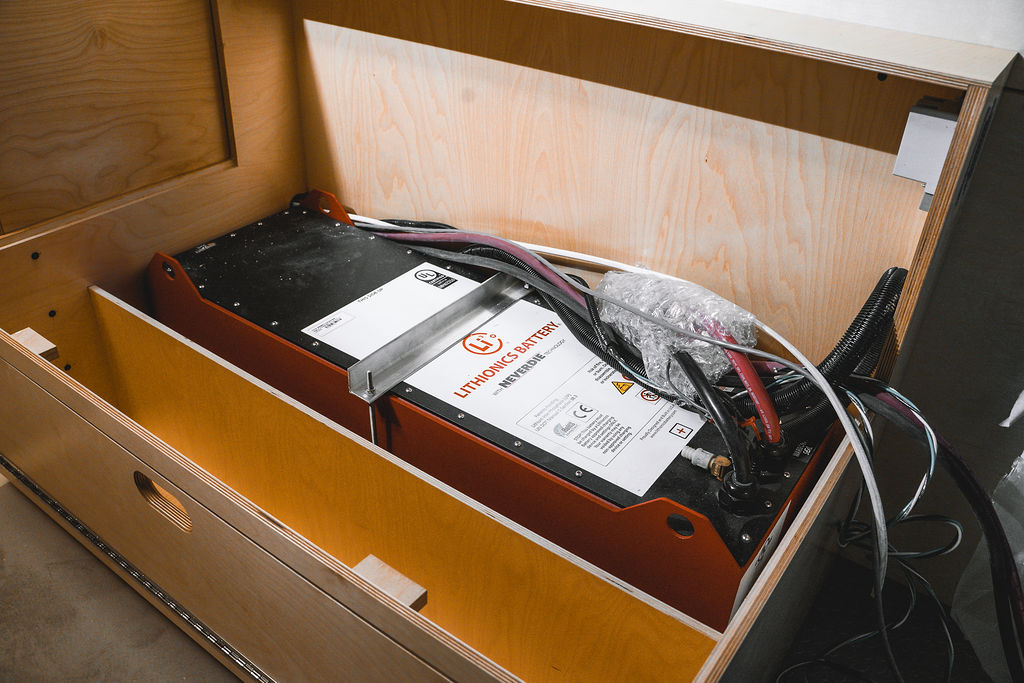 UL listed Lithium-ion Battery
316 Amp Hour Lithium Battery By Lithionics
TO FIND OUT MORE CALL OR EMAIL US TODAY